One reason my wife and I work to master our finances is so we can travel when we want to.
Most of this travel revolves around our current love of cruising, but we also like to go to theme parks and visit family.
Over the years, we've shared quite a few posts surrounding our trips, how we travel for cheap or free and other travel hacks to help you save money.
This post will consolidate all of these posts in one place for your future reference. I'll also update this post as I add more travel related posts.
How We Keep Our Travel Costs Down And Sometimes Travel For Free
One key to keeping our travel costs low, or even traveling for free in some cases, is using credit card rewards and sign up bonuses to pay for our travel. Here are some great resources to help you do the same.
Make sure to check out our trip reports for details about how to get a cruise for free.
Our Trip Reports
Whenever we go on a trip I think others would be interested in, we try to share a trip report showing exactly how much everything cost us. While we don't publish a report from every trip, here are the ones we've shared so far.
Other Travel Thoughts And Tips
Whenever I find a way to save money on traveling, I usually try to share it so everyone else can save, too. Below are some of the travel tips and thoughts I've written about broken down by category.
Disney World Tips
Disney World can get expensive quickly, but we've always managed to find ways to go for a semi-reasonable price. Here are a few ideas for you.
Cruising Tips
Cruises are our family's favorite way to vacation right now. We think they're a great value, but these tips can help you out even more.
Thoughts About Spending On Vacation And Paid Time Off
Here's another post that explore the ideas of how we value vacations and options people may have about how they use their vacation time.
Make sure to bookmark or pin this post and check back from time to time. We'll always keep it up to date with our latest posts on the subject.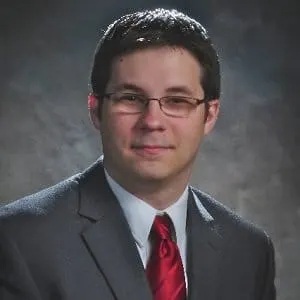 Lance Cothern, CPA holds a CPA license in Indiana. He's a personal finance, debt and credit expert that writes professionally for top-tier publications including U.S. News & World Report, Forbes, Investopedia, Credit Karma, Business Insider and more.
Additionally, his expertise has been featured on Yahoo, MSN, USA Today, Reader's Digest, The Huffington Post, Fast Company, Kiplinger, Reuters, CNBC and more.
Lance is the founder of Money Manifesto. He started writing about money and helping people solve their financial problems in 2012. You can read more about him and find links to his other work and media mentions here.