Have you ever wondered how much other people spend on vacations or honeymoons?
Well, today is your lucky day because I'm sharing our cost report from our recent 7 day Carnival cruise honeymoon vacation.
Hopefully, this can help you plan how much your upcoming cruise or vacation will cost.
How Much Our 7 Day Carnival Cruise Cost Us
For our honeymoon cruise, we took a 7 day Carnival Western Caribbean cruise out of Port Canaveral on the Carnival Dream.
We knew this cruise would be more expensive than our last cruise, a 5 day Bahamas cruise on the Carnival Ecstasy. You can read our 5 day cruise trip cost report for even more insight about cruise costs.
Costs Before We Left For Our Cruise
The first and most obvious cost of our cruise was the base cruise fare. This cost us $429 each or $858 total.
We paid this cost in full up front. When we booked our cruise we also had to pay for port fees and other taxes for our specific itinerary, which cost us $176.88.
We ended up paying $1,034.88 up front for our cruise, port fees and taxes. If that was all our honeymoon cruise had cost it would have been an amazing bargain, but there were many other costs not included in our base fare.
Related: How Carnival's Price Protection Program Saved Us $160
We decided to pay for a few other costs before we left so we didn't have any expenses we'd forget to account for.
The only other mandatory expense we paid before we left was gratuities. At the time, Carnival suggested gratuities of $11.50 per person per day that would have been automatically charged on our onboard account if we didn't prepay them.
You can go to guest services and reduce the gratuities if you feel you didn't get the service you expected, but we never had this problem. Prepaid gratuities cost us $161.00 for our 7 day cruise.
The final cost we paid before we left was for our shore excursions. Shore excursions are planned activities you can go on when the ship is at a specific port. We chose to do two excursions, one each at two different ports.
The first excursion included a power boat ride, a private beach and all you can eat and drink, including a few types of alcohol. This excursion cost us $89.99 each or $179.98 total.
The second excursion we picked was much cheaper and was basically a trip and tour around a nature park in Roatan, Honduras.
The excursion included transportation across the island, a tour of the nature park, interacting with scarlet macaw birds, small monkeys and many other sights and scenes in the park.
This cost us $49.99 each or $99.98 total. We booked both of our excursions through Carnival for a bit of peace of mind.
Related: What's Included In The Cost Of A Carnival Cruise?
Costs Incurred While Traveling On Vacation
It wouldn't be a vacation unless you spent money while on vacation right? The first cost we incurred after leaving our home for Port Canaveral was fuel.
Our total fuel cost for traveling both to and back home from Port Canaveral was $94.43. We also incurred depreciation and other maintenance costs by driving our car, but we didn't have any other cash costs related to our car.
In true vacation style, we stopped for dinner on the way to the cruise and for lunch on the way back from the cruise. We could have packed a dinner on our way, but decided against it because it wouldn't feel like we had started our vacation.
Plus, we budgeted for it so we knew we could afford it. In total, we spent $32.22 on two meals while traveling on our vacation.
On our way to Port Canaveral we stopped at the store to pick up a few cruise supplies that we knew we could get cheaper on land and then carry on to the boat ourselves.
This included things like sunscreen, a limited number of non-alcoholic beverages and ponchos just in case it decided to rain while we were in port. In total, we spent $28.84 on these supplies.
These are just some of the 11 hidden costs of a cruise that my wife and I have identified.
Costs In Port Canaveral
We finally arrived in Port Canaveral after hours of traveling in our car.
While it would have been fun to get straight on the ship and begin our honeymoon cruise, we arrived the night before our cruise just in case we ran into unanticipated difficulties.
Arriving early also allowed us to get plenty of sleep and not have to get up at an obscenely early hour to make it to the ship without worry of it leaving us behind if we hit traffic.
Due to the fact we arrived the night before, we booked a hotel room near the port that offered a pretty amazing deal.
Instead of paying for both a hotel and outrageous port parking fees for the length of our cruise we found a hotel that would allow us to leave our car for the week and shuttle us to and from the ship for free.
Well, nothing is free, but it was included in the cost of a one night stay at the hotel. This hotel and parking package cost us $145.89.
Could we have found a cheaper hotel and cheaper parking separately? It is possible, but we wouldn't have saved much.
Parking at the port was $120 for a 7 day cruise. There were remote lots that charged less, but it wasn't worth the hassle to us.
The next morning we boarded the complimentary shuttle and arrived at the Carnival Dream.
Costs At The Port And On The Carnival Dream
Once we arrived at the port our shuttle driver unloaded our luggage from the shuttle and we tipped him $2 for his help.
We didn't have to, but it is customary according to all of the research I had done on various cruise travel forums.
After we had our luggage, we took it to the porters who would load our luggage onto carts that would be taken to the ship.
It is a joke, but they're in charge of making sure your luggage gets on the cart to the ship and it is customary to tip them $1 per bag as well so we tipped our porter $2, too.
Finally On The Ship – Costs On The Carnival Dream
Once we were on the Carnival Dream there were a ton of ways we could spend money. We could have bought gifts, alcohol, fancy jewelry and many other items.
Luckily, we were able to keep our spending under control and only bought a few things that we had planned on.
We had resigned ourselves to paying for a few overpriced alcoholic drinks and they ended up costing us $44.62. Other than that, the only other money we spent actually on the cruise ship was a $1 tip for our free room service.
Spending While In Ports
Everywhere you go in a port will involve everyone trying to make money off of you. We had been on a cruise before (read our last cruise cost trip report here) so we expected this. We did make a few purchases and tipped a few people along the way.
We spent money in a couple ways while in port. The first was on excursions and the second was purchasing a couple souvenirs of our honeymoon.
While I have already accounted for the purchase price of the excursions in part 1, we did tip various guides $7 based on the level of service they provided. Some were great and others stunk, but overall we had a great time.
We also spent $3 to rent a locker at one excursion to ensure our belongings wouldn't be messed with by a hundred or so other tourists at the other excursion.
In total, we spent $10 on excursions above the base cost.
As far as souvenirs go, we bought a necklace and earring set for Tori that was made from red coral and turquoise for $30. Tori had successfully haggled the vendor down from $55 but we had to walk away to get it for the price we wanted.
In another port we were amazed by an artist who could paint on tile with just his fingers and fingernails and bought one of his pieces for $20. Finally, as a tradition, we bought a Christmas ornament in a third port for $3.
The Final Cost
The final cost of our cruise, at least as I have accounted for it here, was for our shuttle driver who took us back to our car at the hotel.
He was a friendly guy and very personable for 7:00 AM in the morning on a Saturday. He even dropped us off right at our car, so we tipped him the same as our other shuttle driver, $2.
Related: 55 Cruising Tips Every Cruise Must Know Before They Leave
Total Cost Of Our 7 Day Carnival Honeymoon Cruise – $1,891.84
In total, our cruise cost us $1,891.84. We were really happy with the total cost of our honeymoon. It came in under budget and we had a great time.
Have you ever been on a cruise? Did you find it to be a good bang for your buck?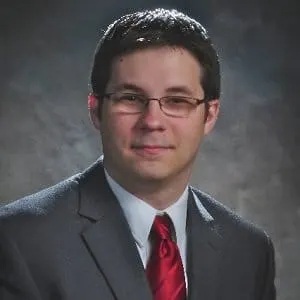 Lance Cothern, CPA holds a CPA license in Indiana. He's a personal finance, debt and credit expert that writes professionally for top-tier publications including U.S. News & World Report, Forbes, Investopedia, Credit Karma, Business Insider and more.
Additionally, his expertise has been featured on Yahoo, MSN, USA Today, Reader's Digest, The Huffington Post, Fast Company, Kiplinger, Reuters, CNBC and more.
Lance is the founder of Money Manifesto. He started writing about money and helping people solve their financial problems in 2012. You can read more about him and find links to his other work and media mentions here.