When my wife found out she was pregnant last year, we were super happy. We were going to be parents!
Unfortunately, that meant we would have to take a break from our favorite vacation, cruising.
You can't cruise after 20 weeks pregnant and our new son couldn't cruise until he was at least six months old.
That meant we had to take a longer break than we would have liked.
Typically, we like to take two cruises per year. This time we took an 18 month break between cruises.
Thankfully, our cruising vacation drought came to an end recently as we embarked on a 5 day family cruise on the Carnival Fantasy.
As always, I like to detail our vacation costs here on the blog.
I like to share how we save money cruising as well as to share how affordable cruising can be, even for families. For those that aren't familiar with the benefits of cruises, I'll share why we enjoy them so much, too.
To make things even better, we were able to offset all of these costs and essentially take a free Carnival cruise.
Here's exactly how much our 5 day Carnival Fantasy cruise cost and how we got it for free.
Then, you can use this information and our other resources to figure out how much a cruise will cost your family.
Our Cruise
For our first cruise with our son, we decided to take a shorter cruise out of Mobile, Alabama because it was close to home. We figured this would be a great test to see if our son would enjoy cruising without causing any major stress.
The only option out of Mobile, Alabama was the Carnival Fantasy, Carnival's oldest ship. We didn't let that deter us, though. We still had a blast. In fact, the ship has been kept up very well and has even received recent upgrades.
The five day cruise included stops in Cozumel, Mexico and Costa Maya, Mexico.
We don't really do much in port other than look around the shops because we have amazing beaches just a couple miles from home. For that reason, we didn't really care where the cruise went. We were just ready to cruise again.
The Cost of Our Cruise
Our cruise was not during peak season so we didn't have to pay peak cruise prices. On the other hand, this was the first time paying for a third person so our costs were higher than usual.
Yes, cruise lines charge the same price for cruising with a 6 month old in your room as they would charge for a 21 year old. The only difference is Carnival does not require gratuities for children under the age of two.
If you aren't familiar with cruising, be sure to check out this list of hidden fees and other costs on Carnival cruises.
Cruise Fare
The cruise fare for my wife and I was $344 each. Our son added an additional $129. Our total cruise fare was $817. Unfortunately, we couldn't use Carnival's price protection because we booked the cruise so late.
Taxes, Fees and Port Expenses
Each person who sails has to pay these fees. They're the same per person no matter how many people you have in your room. For this trip, we each paid $80.30 in taxes, fees and port expenses for a total of $240.90.
Suggested Gratuities
Cruise lines says gratuities, a fancy word for tips, are optional. That said, they automatically charge the tips to your account when you're onboard if you don't prepay them before you leave for the cruise.
Gratuities are a part of the cruise workers' compensation, so we definitely leave this alone and pay the $12.95 per person per day.
Gratuities aren't required for guests under the age of two, so we only paid for my wife and I. This cost was $129.50.
Parking
We always drive to the cruise ports, so we have to find a place to leave our car while we cruise. Usually, we shop around and find parking that is cheaper than what the cruise terminal offers.
Sadly, Mobile only has one cruise ship that visits the port and the port is downtown. That meant there were no parking alternatives. We ended up paying $18 per day for a total of $90.
Voluntary Tips
When you arrive at a cruise port, you drop your bags off with a porter. The porter takes the luggage and puts it in the proper area to get loaded on the ship.
While these employees are paid an hourly rate, it is customary to tip them $1 per bag according to Carnival. We tipped $2 for our two bags.
Onboard Spending
Onboard spending can add up quickly if you like to drink. However, this cruise we didn't drink hardly at all. My wife had a margarita and we both had a free drink we earned from the loyalty program for a total of $12.87 including tips.
We took advantage of the multiple photo opportunities to get a couple of professional family photos. We bought two photos and a CD with one of the images for $53.97.
As far as souvenirs go, my wife purchased two shirts for $20 and we bought a Christmas ornament for $12.95.
Finally, because we weren't drinking as much, I purchased two fancy deserts for $2.59 each or $5.18 total.
We also had received onboard credit of $8.49 per person or $25.47. This brought our total onboard spending down to $79.50.
Spending In The Ports
We usually avoid buying many of the touristy items vendors sell in the ports. This time we decided to get our son a small souvenir to represent his first cruise. We found a small maraca he could use as a rattle for $1. That's all we bought in Mexico.
Travel To And From The Port
Travelling to Mobile only cost us $27.74 in fuel costs. On the way there, we didn't have to stop for a meal. On the return trip, we got off the cruise ship a bit later than anticipated and stopped for lunch, which cost us $11.78.
The total cost of traveling to and from Mobile was $39.52.
Items For The Cruise
Finally, we did purchase some supplies to take on the cruise. In total, we spent $25 for things like Dramamine, bottled water, soda and other items we brought with us on the cruise.
Total Cost
Adding up all of the above costs bring us to a total of $1,424.42 for our family 5 day Carnival Fantasy cruise. In the end, we didn't end up having to spend a penny of our own money to go on this wonderful vacation.
Part of that is because we know what is and isn't included on a Carnival cruise. We planned to enjoy free activities to keep our costs down. Because of this, we were able to completely offset the cost of our cruise.
Here's how we did it.
How We Got Our Cruise For Free
Every time we shop at Walmart we use Walmart Savings Catcher to find us savings. Basically, if Walmart finds a lower price, we get the difference in a gift card. If you're unfamiliar with the program.
Sadly, Walmart Savings Catcher no longer exists. However, we now use Walmart Grocery Pickup and their $10 off a $50 purchase Walmart Grocery promo codes to save money.
We used $25 of our rewards to offset the items we bought for our cruise. We still needed $1,399.42 to pay for the rest of our cruise.
Credit Card Rewards
Credit card rewards are one of our main source of travel funds. My wife and I used regular credit card rewards and sign up bonuses to pay for our 5 day Carnival Fantasy cruise. Here's exactly what we used.
Barclaycard Arrival Plus
For this cruise, my wife and I both signed up for the Barclaycard Arrival Plus. We each earned a $500 value sign up bonus for spending $3,000 on our cards within the first three months of having the cards.
In addition, we each earned $60 in regular rewards for spending the $3,000 and $23 in travel rebates for redeeming our rewards. We each earned $583 for using the Barclaycard Arrival Plus credit card for a total of $1,166.
After using the Barclaycard Arrival Plus sign up bonuses, we still had to figure out how to pay for the last $233.42 of our cruise. It was much easier than you'd think.
Citi Double Cash
When we aren't working toward sign up bonuses, we use our Citi Double Cash credit card to essentially earn 2% cash back on all of our purchases. Over time, we had earned hundreds of dollars in rewards.
We redeemed $233.42 to pay off the remaining cruise costs and still had some Double Cash rewards left over.
The Credit Card We Don't Use
If you've ever sailed Carnival before, you might be surprised to hear I don't use the Carnival FunPoints World Mastercard.
While the Carnival credit card does offer $100 toward Carnival travel after the first purchase, it only offers 2 points per dollar on Carnival purchases and 1 point per dollar on all other purchases. I'd rather sign up for cards that offer better sign up bonuses and rewards.
However, on this cruise I quickly learned many people don't know about the great credit card offers available.
A representative sat in a highly trafficked area of the cruise ship offering a cheap Carnival backpack bag and a lanyard to hold your cruise key card for signing up for the card. The applications rolled in fast and furious.
If you're going to sign up for a card, make sure you're getting a better bonus than a cheap lanyard and backpack bag.
If you're interested in finding credit cards to help you cruise for free, check out my curated list of the best sign up bonus credit cards, which I update monthly. I use many of these cards to help pay for our vacations.
Why We Enjoy Cruising
Now that you know how much our cruise cost and how we essentially got the cruise for free, I'd like to share why we think cruising is such a great deal.
Part of the reason we love cruising is we know these 55 cruising tips every cruiser should know. Without them, cruising could be a lot less fun.
Cruising Is Relaxing
When it comes to vacations, we like to relax. Cruises are perfect for relaxing.
Once you get on the cruise ship, you don't have to make any major plans or decisions. You wake up in the morning, look at the activity schedule and pick what you do or don't want to do.
We always cruise in the Caribbean, so we're usually surrounded by beautiful water and scenery. There is something about being out on the water with nothing else in sight that is very relaxing.
As far as meals go, you have a few venues to choose from and many of them are included in your cruise fare. You don't have to plan dinners or do dishes.
You can spend extra money and dine at a specialty restaurant or stick to the main dining room which serves great food, at least as good as the major restaurant chains.
When you get to port, you can take a pre-planned excursion or you can go explore the area on your own. Alternatively, you can stay on the ship and enjoy a very empty cruise ship.
One of our favorite things about cruising is the opportunity to disconnect.
While you can pay to get internet access onboard, we usually opt not to buy them. Instead, we enjoy the company of our family and relax without the constant smartphone notifications every few minutes.
Cruising Is Very Affordable
Our cruise cost us $1424.42 or $284.88 per day. For that price, we get a hotel, dining, entertainment and travel to foreign countries. I don't know many other vacations that offer the same benefits cruising does at a similar cost.
As I mentioned earlier, cruising is made even more affordable by the fact that we use credit card rewards to pay our vacation bills.
If you're interested in learning how to do the same, or would like my help using rewards to pay for a cruise, feel free to contact me. Do you like cruising or earning free vacations? Tell me your stories in the comments.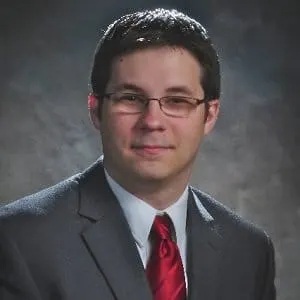 Lance Cothern, CPA holds a CPA license in Indiana. He's a personal finance, debt and credit expert that writes professionally for top-tier publications including U.S. News & World Report, Forbes, Investopedia, Credit Karma, Business Insider and more.
Additionally, his expertise has been featured on Yahoo, MSN, USA Today, Reader's Digest, The Huffington Post, Fast Company, Kiplinger, Reuters, CNBC and more.
Lance is the founder of Money Manifesto. He started writing about money and helping people solve their financial problems in 2012. You can read more about him and find links to his other work and media mentions here.