My wife and I love cruising. In fact, we've even taken our son on a couple of cruises already.
Overall, we've taken quite a few cruises with Carnival Cruise Lines.
From our experience, we feel like we should share what we thought were some of the hidden costs.
That way, you can answer the common question of how much does a cruise cost?
You may be surprised by some of these costs, especially if you've never been on a cruise before.
These hidden costs do add to the cost of a cruise.
That said, we personally think that cruises are still an amazing value for your vacation dollar.
In fact, we think cruises are such a great value that we wouldn't hesitate to book future Carnival cruises.
Here are the hidden costs that you might experience on a Carnival cruise.
1. Room Upgrade Fees, Port Fees & Taxes
If you've never made it to the actual booking screen on the Carnival website then you might be surprised that you'll have to pay more than the initial price cruise lines advertise on their sites.
All cruises have port fees and taxes that can easily add at least $100 or more depending on the number of guests and your port schedule.
On top of that, you'll have to pay to move up to higher floors or to different areas of the ship. The exceptions are when you want to be in the lowest category room of the room class you're in or Carnival is running a free upgrades sale.
To find a great deal on your next cruise, check out the exclusive deals at Cruise Direct.
2. Travel To The Port
It is easy to think that the cruise only costs the price that you pay when you book the cruise.
Unfortunately, unless you live really close to the port, you're going to have to pay a significant amount in either airfare, car rentals or gasoline to get to the cruise ship.
3. Accommodations If You Arrive A Day Early
If you are traveling from more than a couple of hours away, you'll probably want to arrive a day early.
Why? It's best to avoid any travel snafus that would cause you to miss the cruise ship.
After all, the cruise ship won't wait for you if you get stuck in traffic or one of your flights is delayed.
Arriving a day beforehand will result in additional costs.
You'll have to find a place to stay which will likely mean a hotel near the port.
Personally, my wife and I usually use hotel points or free nights from one of our hotel credit cards to offset this cost.
There is a bright side to staying in a hotel the night before though.
You might be able to save on the next hidden cost, parking.
4. Parking
If you're driving to the port then you had better be prepared to pay parking fees. In general, it is most expensive to park at the port facilities, but they're also closest to the cruise ship.
Most ports charge $15-$25 a day. There likely will be remote parking lots owned by other companies that will charge roughly half of the cost and shuttle you to the cruise ship.
One way I save on parking is by booking a hotel package near the port that allows you to leave your car at the hotel while you're on the cruise.
One time, the hotel I stayed at even had a free shuttle to take us to the cruise ship.
Of course, there is something to be said about parking in the port parking lot. Yes, it costs more, but it is so much more convenient.
When you get off the cruise ship and you're ready to go home, you don't have to wait for a shuttle to take you to your car. You walk straight to your car and head home.
5. Daily Gratuities In Addition To Cruise Fare
Currently, Carnival charges $13.99 per person per day for gratuities for the staff of the cruise ship or $15.99 per person per day for those staying in suites.
They automatically add these charges to your onboard account while you're on the cruise if you didn't pre-pay them in advance.
If you didn't read the cruise contract documents closely, you may have missed this expense that can add at least $100 to the price of your cruise cabin for two people.
You can remove the tips, but the staff almost always provide excellent service. A sizeable portion of their earnings come from the tips, so I would suggest against it unless you have a horrible experience.
One nice thing about cruising with a child under the age of two is the fact that they don't require gratuities for the baby. For kids two and up, expect the charge to be added to your bill.
Save Hundreds On Your Next Cruise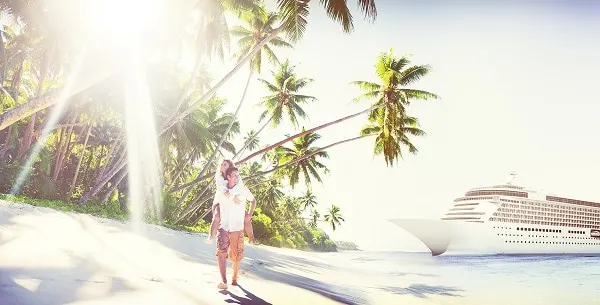 Before we get back to the list, here's a way to save hundreds of dollars on your next cruise using credit card sign up bonuses.
The Bank of America Travel Rewards credit card lets you earn a bonus of $250 toward your next cruise. As an added bonus, this card has no annual fee. You'll earn 1.5 points per dollar on all your purchases, too.
In order to earn the bonus, you must achieve the low spending threshold of just $1,000 in purchases within the first 90 days of card membership to earn 25,000 bonus points that can be redeemed for $250 in travel purchases.
Apply for the Bank of America Travel Rewards credit card today.
Want $560 off your next cruise? Consider signing up for the Capital One Venture Rewards credit card.
All you have to do is spend $3,000 in purchases in the first three months of card membership and Capital One will give you 50,000 points worth a $500 statement credit for travel expenses, including cruise charges.
You'll also earn 2 miles per dollar on all of your purchases which equals 6,000 points or $60 based on the minimum $3,000 of spending.
There is a $95 annual fee with this card that will lower your savings.
Apply for the Capital One Venture Rewards Credit Card today.
How sweet is that?
6. Excursions
Just because the cruise ship stops in various countries and exotic destinations doesn't mean that anything beyond stopping there and letting you off the boat is included.
In fact, the ports that they stop at almost always have a village of shops as soon as you get off. These shops may be owned by the cruise lines or give the cruise lines a cut of their sales.
To get to the real experiences of the country, you'll have to take an excursion. This is a guided tour or planned activity that takes you into the more normal areas of the country you're visiting. Alternatively, you could go exploring on your own.
Excursions can be relatively cheap if you book an independent tour (less than $50 per person). They can also be expensive if you pick a Carnival sponsored excursion that is more involved (up to $200 or more per person). It all depends on what you want to do.
7. Tips On Excursions, Before And After The Cruise
If you hadn't picked up on it yet, tipping is a standard practice almost everywhere you go on a cruise.
I tipped my hotel shuttle driver, the porters at the ship that take your baggage, any room service waiters that delivered us food to our room, excursion tour guides and the hotel shuttle driver when we returned. That's a lot of tipping that can add up fast.
Some people even give additional tips to their room stewards, their wait staff in the dining room and others on the ship.
Unfortunately, some people in other countries will be very rude and basically demand a tip for doing almost nothing.
It helps to research where you will be headed in advance to be prepared for these types of people.
8. Extra Experience Activities On The Cruise Ship
Your cruise fare doesn't include every activity that happens on the ship. This can be disappointing for some people.
Some activities, such as the IMAX theater on the newer Carnival ships, have a fee associated with them. Other activities, such as the Build-A-Bear program, cost money, too.
Oh, and don't forget bingo. That will cost you money every time you buy a card.
Finally, babysitting at the kids club can cost an hourly fee at certain times. Be sure to read up on this in advance if you planned on leaving your kids at the kids club all day and night.
9. Alcohol, Sodas And Their 15% Gratuities Not Included In Fare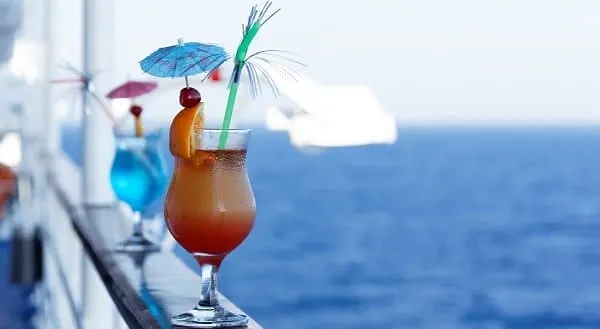 Something many first time cruisers don't realize is that sodas and alcohol are not included in the cruise fare. Sodas are around $2 per drink and they don't even give you the entire can.
Alcohol is even more expensive. Alcoholic drinks range from $5 for simple drinks to over $10 for some of the fancier ones. Beers start at $5 and get more expensive for the specialty beers.
Don't forget that, in addition to the prices for drinks, there is an automatic 15% gratuity added to all drink orders. You can't remove the gratuity unless you go to guest services and have a specific reason.
10. Specialty Restaurants
If you haven't been upsold enough at this point, the cruise ships have another upsell option for you.
Most cruise ships have specialty restaurants such as steakhouses, fancy Italian restaurants and even sushi. You may even see some eateries you recognize from home.
These specialty restaurants can cost just a few dollars extra per person each time you dine at them up to $40+ per person for the fancier options.
Personally, we like the free food just fine. We never opt for these fancier eateries. Of course, we aren't food snobs, either.
11. Specialty Coffees And Other Drinks/Foods Not Included
You'll be glad to know this is the last hidden cost I could think of. Specialty coffees (anything other than straight coffee), drinks other than water, teas and juices as well as specialty foods (think milkshakes and specialty deserts not served at mealtime) all cost extra.
These are just a few dollars apiece, but they can add up fast if you don't watch out.
Related: How To Cruise For Free Using Credit Card Sign Up Bonuses
Want To Know 55 Cruising Secrets Every Cruiser Need To Know?
Make sure to check out our even more detailed post that shares 55 cruising secrets every cruiser needs to know. Just click the image below.
Cruises Are A Great Value Even With The Hidden Costs
Even with all of these potential hidden costs, cruises are still a great value.
If you're smart and budget for them ahead of time, you'll have more than enough money to have a great vacation.
You don't even have to spend extra money. For those looking to keep costs low, here's exactly what is included on a Carnival Cruise vacation.
When you're looking to book your next cruise, check out the exclusive deals at Cruise Direct.
Many of the hidden fees are easily avoidable. You just have to plan ahead. However, others cannot be avoided.
The more you're prepared, the less you'll be surprised. You'll enjoy your vacation more, too, just like we do every time we cruise.
If you aren't ready to cruise yet, make sure you pin the image below for later. That way you can check out this list again to make sure you budget for every cost.
Are there any hidden Carnival cruise costs that I have missed? Is there something on this list that you'd pay for no matter how much it cost? Do you think any of the fees or costs are unreasonable? Let me know what you think in the comments.
Psst! If you want to get an idea of how much a cruise cost in full, you can read our detailed cruise cost reports for our 7 day honeymoon Carnival cruise or our cruise cost report for our first ever cruise, a 5 day Bahamas cruise.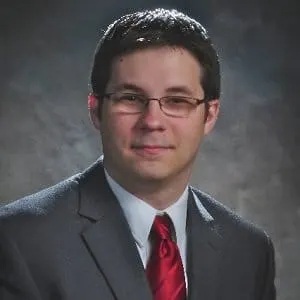 Lance Cothern, CPA holds a CPA license in Indiana. He's a personal finance, debt and credit expert that writes professionally for top-tier publications including U.S. News & World Report, Forbes, Investopedia, Credit Karma, Business Insider and more.
Additionally, his expertise has been featured on Yahoo, MSN, USA Today, Reader's Digest, The Huffington Post, Fast Company, Kiplinger, Reuters, CNBC and more.
Lance is the founder of Money Manifesto. He started writing about money and helping people solve their financial problems in 2012. You can read more about him and find links to his other work and media mentions here.