Last month my wife and I took a 7 day cruise completely for free.
We even spent two nights in the home port, Galveston, Texas, and visited the Pleasure Pier for free, too.
How did we do all of this?
The amazing power of credit card rewards.
How Much Our Cruise Cost Before Applying Credit Card Rewards
We got a great deal on this cruise before you even factor in credit cards.
Our 7 day Carnival Magic cruise came to a total of $1009.40 for the cruise fare, port fees, taxes and prepaid gratuities.
If you book certain types of fares, you may even qualify for Carnival Price Protection which could save you money if the fare drops. We weren't eligible for this cruise, though.
As part of the sale when we bought our cruise, we received $50 back in onboard credit to spend on the ship.
Of course, the cruise fare isn't the only thing you pay for on a cruise. In addition to the fare, we spent:
$65 on parking,
$50 on miscellaneous supplies,
$175 on gas and dining out (not on the ship),
$58.43 for two all-day passes to Galveston's Pleasure Pier,
$3 on souvenirs in Mexico,
$2 in tips to the people who took our luggage,
$95 each ($190 total) on a behind the scenes tour of the cruise ship,
$78.88 in other onboard spending which came to $28.88 after our $50 onboard credit and
$350 estimated value of 2 nights in a hotel (free with points).
If you add all of that up, this vacation would have cost us a total of $1,931.71. Here's how we got all of that for absolutely free.
Paying For Our Carnival Cruise Line Spending
We both applied for and were approved for the Capital One Venture Rewards credit card. Right now the card offers 50,000 points after spending $3,000 within the first three months of approval of the card.
At the time, after spending $3,000 on each card within three months of approval of the card, we both earned 40,000 bonus points each and 6,000 points for our purchases.
When redeemed for travel, such as a Carnival cruise purchase, these points are worth $0.01 each. This card reduced our bill by $920 and left us with $1,011.71 to go.
Next, my wife signed up for the Citi ThankYou Premier credit card. Currently, you can earn 50,000 ThankYou points for spending $3,000 in the first three months after approval.
We used 30,000 points to get $300 in Carnival gift cards which covered all but $8.28 of our cruise ship spending.
We also have 20,000 ThankYou points left over which can get us another $200 in gift cards to places like WalMart, Home Depot, Lowe's or more Carnival gift cards for a future cruise.
In total, we still had $711.71 of spending to cover with other credit card rewards.
Paying For Our Hotel
Next, we used 14,000 points to pay for our two night stay at the Sheraton Four Points on Galveston Island.
This hotel was in a prime location, right across from the seawall on the Gulf of Mexico. We could see both the Gulf of Mexico and the Pleasure Pier from our room which was pretty sweet.
For this, we signed up for the Starwood Guest Preferred card by American Express. Currently, this credit card offers 25,000 bonus points for spending $3,000 within the first 3 months after approval.
After the spending, you'll have at least 28,000 points which would have paid for our room twice over.
The estimated cost to book the room for the weekend would have been about $350, so now we only have $361.71 left to pay for with credit card rewards.
Paying For Miscellaneous Costs
Finally, my wife signed up for the Chase Sapphire Preferred credit card to pay for our miscellaneous expenses that we couldn't get gift cards for or didn't qualify as travel spending.
Currently, you can earn 40,000 Ultimate Reward points by spending $4,000 in the first three months after approval. Ultimate Reward points can be cashed out at $0.01 a piece which more than covered our remaining $361.71 in expenses.
We could have used these rewards in a more optimal way, but we didn't have any other plans so we just cashed them out.
A Summary Of The Credit Cards We Signed Up For
In total, we signed up for 5 credit cards over about a year to pay for our free cruise.
2 Capital One Venture Rewards cards (Lance and Tori)
1 Starwood Guest Preferred card (Lance)
1 Citi ThankYou Premier card (Tori)
1 Chase Sapphire Preferred card (Tori)
Based on the credit card sign up bonus offers as they stand today, we would have had to spend $16,000 on these credit cards to earn enough rewards.
Honestly, that's not too difficult for us over the period of a year when you consider everyday spending (car insurance, cable bills, and groceries among others) along with any projects you may have done over the last year.
Additionally, we could have used our cruise spending to go toward some of these spending requirements for our bonuses, or toward our next bonuses.
A Summary Of Our Credit Card Rewards We Earned
These credit cards covered every penny of our $1,931.71 vacation and we had the following rewards left over:
14,000 Starwood points (redeemable for multiple free hotel nights),
20,000 ThankYou points worth at least $200 in free gift cards and
7,829 Ultimate Rewards points worth at least $78.29 in cash.
You Could Spend More On Your Cruise
Your cruise may very well cost more than ours did, but luckily there are plenty of other credit card sign up bonuses you could earn to offset those costs.
We got a steal of a deal on the cruise fare itself. We only paid for an inside cabin, so if you want an ocean view, balcony or suite room, you'll have to pay more.
We didn't spend a ton of money on excursions in our ports and mainly just hung out around the ship, because we have an amazing beach at home. We didn't spend hundreds of dollars on $10 drinks and we ate in the free dining rooms which are great by our standards.
Finally, we didn't gamble more than $20 during the whole cruise in the casino. So, if you want to spend more on your cruise, you can do the following to earn even more credit card rewards.
Planning for a free cruise using credit cards requires a lot of research. Luckily, we have a lot of resources that can help. Make sure to check out what is and isn't included on a Carnival cruise.
We also share 11 hidden costs of cruising for new cruisers and 55 tips every cruiser should know. Finally, make sure to check out our other travel resources, including other cruise cost reports.
Other Credit Card Rewards You Can Use For Cruises
Other cards can help you pay for a cruise. Here is one of my favorites.
An easy card to earn points for is the Bank of America Travel Rewards credit card. You can earn a bonus of 25,000 points worth $250 in travel for spending $1,000 in the first 90 days after approval.
This can be doubled to $500 with two applicants. Plus there is no annual fee with this card so you never have to cancel it.
Overall, there are a ton of different ways you can earn a free cruise using credit card sign up bonuses. However, you shouldn't limit yourself to just cruises. Many of these credit cards can be used for other vacations, too.
Will you be using your credit card rewards for a free cruise in the future? What about another type of vacation? If you are already earning rewards, what's the best free vacation you've taken so far? Let me know in the comments below.
Disclaimers: Don't use credit cards for rewards unless you're really on top of your game. You'll need to make sure you never charge more than you can afford to pay off, you never make late payments and you never pay a penny in interest to make these credit cards worth it.
Additionally, many of these cards carry an annual fee that is waived the first year. Make sure you reevaluate every card to make sure they provide enough value to pay for the annual fee past the first year of the card.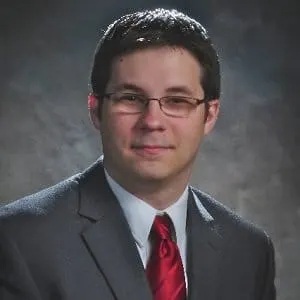 Lance Cothern, CPA holds a CPA license in Indiana. He's a personal finance, debt and credit expert that writes professionally for top-tier publications including U.S. News & World Report, Forbes, Investopedia, Credit Karma, Business Insider and more.
Additionally, his expertise has been featured on Yahoo, MSN, USA Today, Reader's Digest, The Huffington Post, Fast Company, Kiplinger, Reuters, CNBC and more.
Lance is the founder of Money Manifesto. He started writing about money and helping people solve their financial problems in 2012. You can read more about him and find links to his other work and media mentions here.