If you read Crystal's blog Budgeting in the Fun Stuff this may feel slightly familiar. A few months ago I contributed to her site explaining how at the time I saved $40 using Carnival Cruise Line's Price Protection. Since then I have saved quite a bit more. Here's how it works.
Book the Early Saver Fare
We knew we wanted to go on our first cruise this year so we planned extremely far in advance. We had to get our time off from work approved and plan it around some other events in our lives. In order to book the Early Saver Fare you must book 3+ months in advance for cruises 5 days or less and 5+ months in advance for cruises 6 days or longer. We did exactly that.
This doesn't always lead to the best price up front but Carnival has a great option that allowed us to save a ton of money on the back end. By booking the Early Saver Fare you get Price Protection, even though you do have to pay a non refundable deposit.
Price Protection
So what is price protection and how does it work? Basically if there is ever a lower rate for the same stateroom type you booked on the very same cruise you can fill out a form to get that new base price.
Price protection stops working 48 hours before cruises depart. Taxes/fees don't change but you do get the base price back either in the form of a lower fare if you haven't paid the cruise off yet (at least that is how it worked for me), an on-board credit or a stateroom upgrade.
The other catch is that the price must be the Carnival.com price or a Carnival advertised price. Prices through travel agents don't count. Of course with all of these deals you do need to read all of the fine print to completely understand the process and the way refunds are handled.
Related: 3 Ways To Get Refunded For Price Drops After You Buy An Item
How Can Carnival Afford This?
It is pretty simple really. Think back to your last vacation… Did you check the prices after you booked it to see if you still have the best deal? I'd bet 95% of people don't. On top of that, even if you did find a lower price to you try to get it honored? Each step loses more and more people and that is why Carnival can offer this service. There are very few people that actually ever use it!
I don't mind checking prices and filling out form though. In fact, I've checked the price a few times a month and have been able to fill out three requests to lower my cruise price. The first time I saved $40 the second time I saved $80 and this last time I saved another $40! All I had to do was fill out this form at Carnival.com.
This again proves that you don't get what you don't ask for. It really is simple and often is just a matter of knowing the details of the transactions you agree to. Read the fine print and find ways you can use it to your advantage.
Have you ever been on a cruise? If so did you use price price protection? Do you have any tips for my first cruise? Let me know all of the details in a comment down below!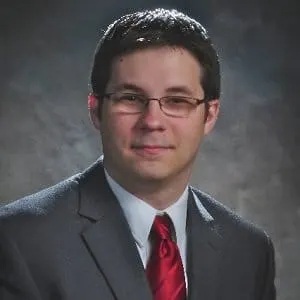 Lance Cothern, CPA holds a CPA license in Indiana. He's a personal finance, debt and credit expert that writes professionally for top-tier publications including U.S. News & World Report, Forbes, Investopedia, Credit Karma, Business Insider and more.
Additionally, his expertise has been featured on Yahoo, MSN, USA Today, Reader's Digest, The Huffington Post, Fast Company, Kiplinger, Reuters, CNBC and more.
Lance is the founder of Money Manifesto. He started writing about money and helping people solve their financial problems in 2012. You can read more about him and find links to his other work and media mentions here.