Have you been getting offers in the mail to earn $100, $150 or even $500 for signing up for a credit card and spending a set amount of money on it?
They're not a scam. They're the real deal.
Credit card companies want you to try out their products.
In fact, they're so eager for you to try out their products that they're willing to bribe you with free money to give them a shot.
While many people think these offers are too good to be true, they're not.
I know because I earn hundreds if not thousands of dollars every year from these bonus.
Here's how they really work.
Read The Credit Card Offer
The credit card offers you receive normally do a pretty good job explaining how the sign up bonus offer will work.
While every card is different, here are a few examples of the types of offers you may receive:
Receive $100 bonus cash back after your first purchase.
Receive $150 bonus cash back after spending $500 in purchases within the first 3 months of card membership.
Receive 20,000 bonus miles after spending $1,000 in purchases in the first 3 months after approval.
Receive 50,000 bonus points after spending $3,000 in the first 90 days after account opening.
As you can see, each bonus relies on you completing an action to earn the bonus. The companies aren't technically just giving you the money, you're earning it.
Follow The Rules
Once you've deciphered the offer, make sure you read all of the rules about the offer. Usually, you can find the details in the fine print of the mailers or on a terms and conditions sheet when you're applying for the card.
Make sure that you can meet the requirements in order to earn the bonus. If you can, go ahead and apply for the card. Once you're approved, complete the requirements and earn your bonus.
While some bonuses will post to your account right away, other bonuses may take as long as 6 to 12 weeks to post depending on the issuer. You should be able to find this information in the fine print, too.
Beware Of Technicalities
While earning sign up bonuses seems super easy, and it is in most cases, you do need to be careful. Technicalities can mean losing out on a credit card bonus you thought you have otherwise earned.
For instance, most bonuses require the minimum amounts to be spent on purchases, not on balance transfers or interest charges. So, make sure you can meet the minimum spending with purchases you would put on the card.
Another common issue some people run into is the time period specified to earn the bonus.
Most cards offer around 3 months or 90 days to meet the bonuses. What some people don't realize is your clock starts the day you get approved for the card, not the day you get the card in the mail.
That means if it takes a week to get your card, you'll really only have 83 days to meet the spending requirement.
To offset this issue, you can plan your applications around large purchases to help you meet the spending requirements.
Once you earn your rewards, make sure you either use your rewards or know when they'll expire.
There is nothing worse than saving up credit card rewards then going to book a trip and realizing your points expired. While some cards don't have points expiration dates, others do.
Finally, make sure you understand the value of the rewards you earn and how you can redeem the rewards.
While some cards let you earn miles you can redeem for travel statement credits, if you redeem those miles for a non-travel statement credit you'll only get half the value.
Other common redemption issues include requiring a minimum number of miles, points or cash back to redeem your rewards or only having a certain number of days after making a purchase to request a statement credit.
Don't Carry A Balance Or Pay Fees
One reason banks want you to try out their new credit cards is because they want to get you hooked so they can earn money from you.
Honestly, it makes sense and is perfectly reasonable for banks to hope they'll make money off of you. They key is you don't have to let them.
Just because the banks give you a bonus for trying out their product doesn't mean you have to be a profitable customer for the bank.
If you do what I do and always pay your credit card statement off in full and on time, you should be able to earn the rewards without paying any interest or late fees.
Rinse And Repeat
While most people don't have any problems earning a credit card sign up bonus here or there, they get concerned that they'll get in trouble if they try to earn multiple sign up bonuses each year.
Thankfully, there are no credit card police that will come knock on your door for earning multiple bonuses each year.
Once you're done earning one sign up bonus, you can apply for a new credit card and get another sign up bonus. Rinse and repeat until you've earned all of the free money you can get your hands on.
If you do decide to get into the credit card rewards hobby, I do suggest you read up on the rules various credit card companies have in place to deter those that would sign up for a ridiculous amount of credit cards.
For instance, you can only get approved for certain Chase credit cards if you have opened less than 5 credit cards in the past 24 months. If you've opened more than 5, you'll be denied automatically.
Rules like these, however, only result in you getting denied for a new card if you don't follow them.
The rules won't put a red flag on your credit report or damage your credit score any more than any other inquiry would.
Does It All Make More Sense Now?
Hopefully I've cleared the air a bit on how credit card sign up bonuses really work. There is no mystery. They are the real deal and you can earn hundreds or thousands of dollars each year by signing up for a few credit cards.
Each month, I update my personally curated list of the best credit card sign up bonuses available. Check it out if you're looking to earn a new credit card sign up bonus.
If you're looking for inspiration on how to use your credit card rewards, you can read up on some of our trip reports that show how we got free cruises using credit cards as well as other travel tips on our travelling tips page.
What questions do you have about credit card sign up bonuses and how to earn them? Let me know and I'll make sure to answer your question or update the article to include them.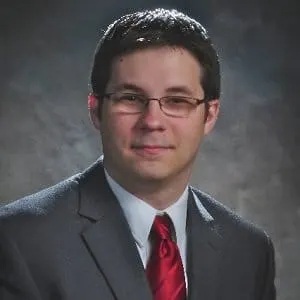 Lance Cothern, CPA holds a CPA license in Indiana. He's a personal finance, debt and credit expert that writes professionally for top-tier publications including U.S. News & World Report, Forbes, Investopedia, Credit Karma, Business Insider and more.
Additionally, his expertise has been featured on Yahoo, MSN, USA Today, Reader's Digest, The Huffington Post, Fast Company, Kiplinger, Reuters, CNBC and more.
Lance is the founder of Money Manifesto. He started writing about money and helping people solve their financial problems in 2012. You can read more about him and find links to his other work and media mentions here.