One of the reasons I started Money Manifesto was to share our personal financial journey.
At the time, I hoped to inspire others and show them what is financially possible with a bit of planning and hard work. Of course, a little bit of luck didn't hurt either.
Rather than scroll through pages of posts looking for the specific posts that detailed our personal financial journey, I thought I'd go ahead and round up all of our most personal posts in one place.
This way, those than want to read more about us and what we've been through financially can do so easily.
Paying Off $80,000+ Of Student Loan Debt (2011 – 2014)
First off, I want to share our personal journey of getting out of $80,000 of student loan debt. Here are the main posts that talk about this journey.
My wife graduated from college in 2011 with over $80,000 of student loan debt. In December 2012, we started sharing monthly debt pay off reports detailing our progress.
You can find a list of all of these reports on our student loan debt pay off journey page.
In total, it took us just under 3 years to pay off the student loan debt. Over that time, we had quite a few times where we were unsure whether we should keep paying down the student loan debt aggressively or make other financial moves.
We also faced some set backs that delayed the pay off. Here are a few of the posts that detailed our thought process at the time and the speed bumps we encountered.
We Got Married (2013)
My wife and I got married a few months before we finished paying off her student loan debt.
What Happened After Student Loan Debt Freedom (2014+)
After we paid off the student loan debt, we still wanted to share where our financial journey was taking us. Here is some insight into what we were thinking after the student loan debt was destroyed.
I Took A Leap And Left My Job (2015)
In November of 2015, I made one of the biggest leaps of my life. I left my day job to blog full time.
Our Home Buying/Selling Experiences (2016)
The student loan debt isn't the only major debt pay off we've accomplished. In between selling our home and our rental property, we had to move into an apartment while we were waiting for our home to be built.
Here are a few posts on our short period of apartment living along with things we learned while building our new construction home.
Our Car Buying Experiences (2010 & 2017)
While not quite as big of a financial event as buying and selling a house, we've bought two cars since graduating from high school. Surprisingly, the numbers came out to where buying new made sense at both times.
Expanding Our Family (2011 & 2016)
Over the years, we have added to our family since my wife and I started seeing each other. At first, we got a puppy after moving into the townhouse we bought. Unfortunately, she hasn't been a cheap dog. Here are a few posts about that:
More recently, my wife and I decided to have a child. Our son was born right before we closed on the new home we were having built, which made for an interesting few weeks.
My Wife Switches To Very Part Time Work (2018)
In 2018, we made the decision to have my wife stay home more to watch our son grow up. It was a tough choice and required some financial sacrifices I hadn't thought about before, but overall we'll be fine.
What's Next?
Only time will tell what comes next. To keep up to date with the latest posts here on Money Manifesto, you can subscribe to our newsletter, bookmark our website or simply check back every now and then.
I'll keep updating this post as we add more about our journey.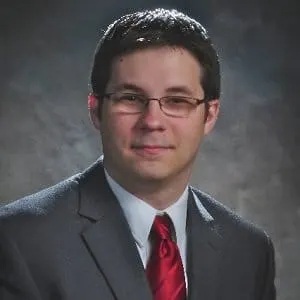 Lance Cothern, CPA holds a CPA license in Indiana. He's a personal finance, debt and credit expert that writes professionally for top-tier publications including U.S. News & World Report, Forbes, Investopedia, Credit Karma, Business Insider and more.
Additionally, his expertise has been featured on Yahoo, MSN, USA Today, Reader's Digest, The Huffington Post, Fast Company, Kiplinger, Reuters, CNBC and more.
Lance is the founder of Money Manifesto. He started writing about money and helping people solve their financial problems in 2012. You can read more about him and find links to his other work and media mentions here.