One reason we pay so much attention to our money is so we can enjoy our lives.
Personally, we love to take cruises.
We get to kick back, relax, let other people cook and clean up and we don't have to plan much of anything.
However, cruising changed for us significantly when our son was born last year.
We still wanted to cruise, but we weren't sure how it'd work out.
Thankfully, cruising with our son at six months old was pretty easy and still enjoyable.
If you like cruising, too, here's what you need to know about cruising with a six month old.
A little preparation can make your cruise much more enjoyable.
Preparing For Cruising With A Six Month Old
In our initial research, we found out we actually couldn't cruise until our son was six months old. We were a bit bummed because we needed a vacation, but totally understood the safety reasons why babies couldn't cruise earlier.
So, we booked a cruise for just a couple days after he turned six months old. We had no clue what to expect, so we did quite a bit of research. Here's what we found out.
Related: 55 Cruising Tips For Every Cruiser, Including First-Timers
Financial Impacts Of Cruising With A Six Month Old
Simply put, cruising with a six month old as a family of three costs more than cruising without a six month old as a family of two. Thankfully, Carnival does a few things that makes cruising more affordable as a family.
First, cruising with two people in a cabin requires both people to pay the same fare. Cruising with three people usually results in a much reduced fare for the third person. On our cruise, we only paid $179 for our son compared to $369 each for my wife and I.
You do still have to pay port fees and taxes on every person in the room, but Carnival does not require children under the age of two to pay gratuities like everyone else does.
On top of actual costs for the cruise, we also had to pay for all the supplies we brought along with our six month old and we'd have to pay additional fees if we wanted to take him on any excursions or have him participate in any paid activities.
We decided to skip out on anything with extra fees though, saving us a bit of cash.
Related: What's Included In A Carnival Cruise Fare?
Sleep And Bathing Arrangements
One of our biggest concerns was where our son would sleep and how we would bathe him. Thankfully, there were easy solutions for each.
When we booked our cruise, our Carnival Personal Vacation Planner put a note on our reservation to put a crib in our room for when we arrived. The crib was delivered in our room before we got back from dinner on the first night.
The crib was about the same size as a pack and play and they used loose sheets to cover the mattress. Thankfully, we brought a fitted pack and play sheet that fit the mattress perfectly.
Bathing our son turned out to be easier than we thought. Most cruise cabins, ours included, only have showers. Our son was still small enough to bathe in the sink although it was a little challenging. That said, it was much easier than our other option.
If we wanted to, we could have brought a small blow up tub to fill with water for bath time, but we didn't bother. Be careful when bathing your babies. The water can get very hot very fast, so make sure you test the temperature before bath time.
What To Pack When Cruising With A Six Month Old
We were concerned we would forget something important and not be able to find it on our trip. Fortunately, we didn't run into any problems. Here are a few things you should make sure you bring, along with a few optional items that might make life easier.
Plenty of clothes (There is usually a laundromat on board if you need it)
Bibs and burp clothes
Plenty of diapers, wipes and rash cream
Plenty of baby formula or food
Baby lotion
Breast pump and accessories if pumping
Bottles
Bottle brush, soap and other cleaning supplies (A compact set like this one works best)
Any medication including baby Tylenol and a thermometer
Stroller (Here's the one we used – It has a huge sun canopy for shade in the hot sun, is extremely compact and isn't expensive, either)
Baby carrier (Our son loves this one)
Blow up bath (Here's one option)
Baby floats, swim diapers and baby sunscreen for the beach
Baby ear muffs for loud events (Our son loved this pair)
Cruising With A Six Month Old On Carnival Cruise Lines
Cruising with a six month old will differ depending on the cruise line you're going on. Make sure to research the cruise line's rules and what cruise lines offer for six month olds.
Carnival has a kids program for ages 2 and up, but they don't have a kids program for kids under 2. That said, they do offer babysitting services during limited times for children under 2.
It seems these times are mostly during sea days, port days and in the evening from 10pm to 1am. This isn't available anytime and is usually just available for a couple hours at a time. They may not feed children meals during babysitting hours, either.
There is an hourly fee plus a 15% gratuity. We personally didn't use this service.
Related: How Much Is A Cruise? Here's How Much A Cheap Cruise Cost Us
Our Plan For Our Six Month Old
Since we knew we weren't going to use the babysitting service and we didn't have any friends or family cruising with us, we knew our son would be with us 24/7. We wouldn't want it any other way, but this meant we had to alter any plans to include a six month old.
Embarkation (Getting On The Ship)
Getting on the ship can be a bit of a challenge. You have to go through check in lines and security lines. Luckily, our son was happy watching everyone else as we wove through the lines.
When boarding, we made sure to have our son's essentials in a carry on. After all, if they got lost, the cruise lines don't tend to have much, if any, baby supplies on board. We'd have to wait until our first port of call to restock.
We brought both the Tula and the stroller when boarding in case he got sick of one or the other. After boarding, we went and grabbed some lunch at the buffet, taking turns while the other parent watched our son at a table that was quiet and out of the way.
Related: How Our Family Took A Free 5 Day Carnival Fantasy Cruise
Port Days And Excursions
When we're in port, we occasionally take an excursion to explore the port. Our first cruise with our six month old took us to ports we had been to a few times before, so we opted just to walk around the port compound rather than take an excursion.
It helps that we have beautiful white sand beaches at home, so we didn't really feel like we were missing out on anything.
If we did take an excursion, many require travelling by automobile. We'd have to lug a car seat with us to make sure our son traveled safely.
Rather than take excursions, we enjoyed taking our son around the cruise ship while it was relatively empty. It's lots of fun and we took quite a few neat pictures of him exploring all the different areas of the ship.
Sea Days
Sea days provide lots of entertainment options for the whole family. We usually just lounge around and relax while attending a few events throughout the day. However, with a baby we had a new set of needs to keep up with.
We mostly carried our son around in his Tula or in his stroller. He was still napping in the Tula at six months old, so we didn't have to return to the cabin every couple hours for nap time. That said, if your 6 month old naps in a crib, keep in mind you'll be spending extra time in your cabin.
We usually don't swim on the ship, but if you do, know that babies aren't allowed in the pools. Kids have to be out of diapers before they're allowed in the pools. Even swim diapers are not allowed.
We used to go to the Serenity area for a quiet, relaxing atmosphere. The Serenity deck, as we now realize, is only for guests ages 21 and up, so we could no longer visit that area with our son. There were plenty of other quiet areas around the ship to relax, though.
We did a lot of people watching, too. We'd simply pick a spot and watch people walk by and enjoy the different atmospheres. Our son loved it.
Related: 11 Hidden Costs On Carnival Cruises For New Cruisers
Dining
We love eating in the main dining room, a full service sit down atmosphere. We weren't sure how our son would handle a dinner that often lasted 60 to 90 minutes, but he did surprisingly well.
While we used to eat at the early dining service, at 6 PM each night, we opted for Your Time Dining during this cruise. All we had to do was simply show up at any time and they'd seat us at a table. This is great if you don't know when your child will be in a good mood.
We got a high chair for our son and brought the Tula, too, just in case he wanted a nap. Bringing a bottle to dinner with us was a must. He would eat right before we did which seemed to calm him down.
We ended up eating in the main dining room every night. The other guests seemed to love watching our son, as well. We never had any complaints about him at all.
Related: How To Get A Totally Free 7 Day Cruise Using Credit Cards
Entertainment
We didn't attend comedy club shows like usual because a baby would disturb other vacationers in that setting. We were able to attend the shows in the main lounge, though. The first time our son got a bit upset so we left early, but the second time he loved the show.
The shows can be quite loud, so we bought these ear muffs ahead of time. Our son loved them.
Whenever we went to an event where our son might disturb the atmosphere, we tended to sit at the back of the room. If he started to become restless, one of us would simply leave until he calmed down.
Live music was another highlight of our trip. We'd simply go to the open areas where the musicians played and listen while reading a book or playing with our son on a couch.
The Staff
The cruise ship staff loved interacting with our son. Six month olds are the youngest babies allowed on board, so they aren't seen very often. We'd also get kind comments about him from the various staff and they'd take time to interact with him. He loved it.
The photographers did a great job taking pictures of our son as well. We went to many of the professional photo booths and the photographers did a great job trying to get a good picture.
They knew many wouldn't turn out well, but they tried anyway.
Related: How Carnival Price Protection Saved Us $160
Debarkation
Getting off the ship took a while due to the set up of the port we were at. We decided to carry off all of our own luggage to get on the road earlier which was a bit of a challenge.
My wife carried the baby in his Tula, and pushed a small piece of luggage in the stroller. I was in charge of everything else.
Debarking was rather uneventful and our son was completely cooperative. We went through customs then loaded up the car to head home.
In retrospect, we probably should have allowed the cruise line to deliver our luggage to the terminal and waited a bit longer to head home. It would have been much easier. That said, we did enjoy getting home at a decent hour.
Either way, it can be done.
Our Cruise Was Amazing
Overall, our cruise was amazing. The first night was a little rough as our son adjusted to the new room, but the rest of the cruise went off without a hitch.
Did we do all the things we used to do as a kid-less couple? No, but we knew that going into the cruise.
We had a great time. Shortly after arriving at home, we booked our next cruise with our son for shortly after his first birthday.
That will be a completely different adventure with another set of challenges, but we're ready to take them on!
Related: How Much Our Honeymoon 7 Day Carnival Cruise Cost Us
Have you ever cruised with a baby? How did it go? Please share any tips and tricks in the comments. Other parents will love to read them and we'll need them on future cruises, ourselves.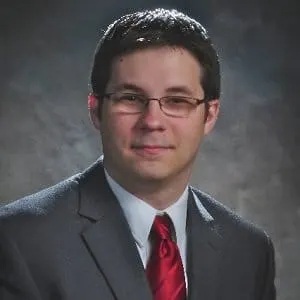 Lance Cothern, CPA holds a CPA license in Indiana. He's a personal finance, debt and credit expert that writes professionally for top-tier publications including U.S. News & World Report, Forbes, Investopedia, Credit Karma, Business Insider and more.
Additionally, his expertise has been featured on Yahoo, MSN, USA Today, Reader's Digest, The Huffington Post, Fast Company, Kiplinger, Reuters, CNBC and more.
Lance is the founder of Money Manifesto. He started writing about money and helping people solve their financial problems in 2012. You can read more about him and find links to his other work and media mentions here.