I never thought I'd be the type of person to get groceries delivered to my home or even delivered to my car. Then, I got a Walmart Grocery promo code for $10 off a $50 purchase.
That Walmart promo code convinced me to try out Walmart Grocery Pickup the first time in 2018.
To say it changed my mind about grocery pickup is an understatement. I now love the service.
Using Walmart Grocery Pickup has been extremely important for our family in 2020.
Here's our Walmart Grocery Pickup review which details exactly how it changed our minds.
Be sure to stick around to the end of the article to see how you can get a $10 off $50 purchase promo code.
This Walmart grocery coupon code is for new customers only, but it's a great way to try out the service. I also share a secret for returning customers to get a promo code.
What Is Walmart Grocery Pickup?
Walmart Grocery is an awesome service I wish I had tried sooner.
It basically lets you go grocery shopping at Walmart on your computer or phone in the comfort of your home.
Essentially, you either visit the Walmart Grocery website or open the Walmart app on your phone or tablet.
Then, you shop for whatever you'd normally buy at Walmart much like you would in the store.
The prices on the app are the same as in the store. You aren't being charged more.
Since Walmart no longer offers a price match program, heading into the store doesn't make much sense anymore.
One of the reasons we love using Walmart Grocery Pickup is we save money.
We don't randomly browse the aisles and pick up impulse purchases. I'd venture that we have saved $25 or more each grocery trip by avoiding impulse purchases.
It's important to note, the Walmart recently moved Walmart Grocery to the regular Walmart app. If you already have the Walmart app, you don't need to download anything.
Related: 3 Ways To Get A Price Drop Refund After You Purchase An Item
Walmart Grocery Pickup Review
To get started, you first reserve a time to pick up your groceries.
If you do this first, you can make sure you have an acceptable time secured. That way, you don't take the time to fill your online shopping cart and then figure out there are no good times left.
In our experience, they don't offer same day pickup. That said, we never place our grocery orders early in the morning. Instead, we usually find it's best to place our order the day before to secure the best pick up times.
Once you have a time slot reserved, use the website or Walmart app to fill your virtual shopping cart. You can buy all of the usual grocery and household needs.
While you can order most of your usual grocery shopping needs, not every Walmart item is available for grocery pickup. For instance, you can't buy a steering wheel cover or tools to fix your lawnmower that won't start after sitting for months.
After you're done, go ahead and continue to check out. You'll have to provide your cell phone number if you want text notifications.
You also have to mark which items you don't mind them substituting if they're out of the item you ordered. I cover more on item substitution and how it works a bit later in this article.
During rare times when the entire country was trying to order grocery pickup, their time slots were fairly limited and hard to secure. Now that those tough times have mostly passed, finding Walmart Grocery pickup times is easy again.
How Walmart Grocery Coupon Codes Work
When entering your payment information, make sure to click the box to add your Walmart Grocery promo code. You can get a $10 off $50 Walmart grocery coupon code at the end of this article.
Walmart requires you to pay with a debit or credit card. You can't pay cash or write a check to Walmart when you arrive.
What's Next After Ordering On The Walmart App
When you place your order, Walmart will let you know that you can change your order up until a certain time.
This is great in case you forgot to add an item. It even works if you realize you no longer need something you ordered.
After you place and finalize your order, wait to receive a confirmation text message or email. This text or email will let you know when your order is ready. It normally comes shortly before your order pickup time window.
In the rare event your order isn't ready on time, you'll usually receive a text or email notification just before your pickup window starts.
Head To Pick Up Your Items
After you receive confirmation your order is ready for pickup, log in to the Walmart app. You can click a "Check In" button to let them know you're on your way. This makes the pickup process faster.
Your phone sends Walmart your estimated arrival time based on your location. This is what speeds up the process. It lets Walmart employees know to get your order ready. It also gives them a rough idea of when you'll show up.
Once you arrive at Walmart, you'll see the Walmart Grocery Pickup area highlighted with bright orange paint and signs.
Pull in to a spot then open up your app again. You can now input what parking spot number you're in and the color of your car so employees can identify you more easily.
Speak With The Walmart Personal Shopper
In just a minute or two, you should see your Walmart personal shopper come out of the store. They may verify your name then go get your order. In some cases, they may come straight out with your order.
The personal shopper will go over any substitutions that were made. You can also view these in your email when you're notified your order is ready for pick up. Either way, you can accept or reject each substitution before you sign for your order.
Some personal shoppers may show you your fresh produce or eggs. This allows you to verify they meet your standards. If they don't do this, you can always look yourself.
After that, the personal shopper will unload your groceries wherever you ask for them to be put. You can help them if you'd like, but you don't have to. Walmart may ask you to stay in your car to avoid passing sicknesses during certain times.
Once everything is loaded in your car and you've accepted any substitutions, simply sign for your order and get on with the rest of your day. During peak sickness times, the Walmart shopper may sign on your behalf.
You don't have to turn over your Walmart Grocery Pickup promo code at the store. That's because it's a one-time use coupon code. After you enter it once, you can't use it again.
You don't have to tip your Walmart Grocery associate either. In fact, they aren't allowed to accept tips. This is nice considering how tipping is getting ridiculous in some cases.
Make Sure You Have Everything Before You Leave
I do recommend verifying you received everything you have ordered before leaving the store. Every once in a blue moon, an item I ordered isn't put in my car. This can be a major pain as it requires me to head back to the store to get the item.
Thankfully, it's easy to get refunded for missing items or poor quality items if you don't notice them until you get home.
Simply log in to the Walmart app, look up your order and click the button stating there is an issue with your order. Select the items that are missing or damaged and Walmart will credit you automatically.
Related: This 60 Second Trick Will Save You Money Before Checking Out
Substitutions Come At No Extra Cost And You Can Reject Them Before You Pay
If you've ever shopped at Walmart, you know they don't always have everything you want to buy in stock. Here's what happens if your personal shopper needs to make a substitution.
Walmart will look for a similar item of equal or greater value and will substitute it at no extra cost.
For instance, let's say you ordered a 12 oz box of Lucky Charms but they're out. They may give you a 22 oz box of Lucky Charms instead and it won't cost you any extra.
On our first order, they were out of my selected flavor of granola bars. Instead, they substituted it with a different flavor. The shopper asked me if that was alright. I verified it was and that was the end of it.
The bags with substituted items have a tag on them so the shopper can easily show you the substituted item if you have questions about them.
While this process usually works with no issues, there are occasional issues that lead to rejections.
One time we ordered fat free greek yogurt that was out of stock. Instead of giving us a different brand's fat-free Greek yogurt, it was replaced with full-fat Greek yogurt.
This can be frustrating. Errors like this require you to go in the store to get the item you wanted. Even so, it still saves you time versus shopping for everything yourself.
Also, keep an eye on the quantities of your substitutions.
We once ordered a 16 oz bag of broccoli florets and were given a 12 oz bag of a different brand. While the 12 oz bag cost more, technically giving us a better value according to Walmart, it gave us less food.
How Much Does Walmart Grocery Pickup Cost?
The best part about Walmart Grocery pickup is it doesn't cost extra. There is no Walmart Grocery pickup fee but you do have to make a minimum of a $30 order to use the service.
When I was looking into the program, I was absolutely sure there was no way it could be free. I thought that the prices would be higher than they were in the store, but after investigating the items we bought, that wasn't the case.
Amazingly, prices in the Walmart app and on the website are the same as in the store. In rare cases, I've actually found lower prices for Grocery Pickup than in the store.
Walmart Grocery Saves Time, Money And Hassle Of Shopping Inside Walmart
Using Walmart Grocery saves me time, money and the hassle of going up and down the Walmart aisles looking for the items I need.
It's so much faster and easier to throw together what I need on their website or app than it is to fight my way through their stores.
In addition to saving time and hassle, I also save money. Even though we make grocery lists and do our best to stick to those lists, we often end up buying a few splurges that add to the cost of our weekly Walmart trips.
By shopping through the app or website, we no longer end up seeing those items on the end cap calling our name and they don't end up in our shopping cart.
Over time, I imagine we have saved quite a bit of money on splurge purchases we really didn't need by using Walmart Grocery.
Get A Walmart Grocery Promo Code for $10 Off $50 Purchase To Try It Out
If you want to try out Walmart Grocery for the first time, you can actually save $10 off your first $50 purchase (before taxes) with a Walmart Grocery coupon code.
All you have to do is sign up for a Walmart Grocery account through my link and you'll get a Walmart coupon code to use on your purchase.
You have nothing to lose. Try out Walmart Grocery today. It could save you time, money and a bunch of hassle with no risk to you, especially if you use a Walmart Grocery promo code.
Can You Get a Walmart Grocery Promo Code for Existing Customers?
The above Walmart Grocery promo code only works for new customers. It stinks that Walmart doesn't reward their existing customers with Walmart app promo codes, but it would eat into their profit substantially.
Thankfully, there are a couple of ways to get a Walmart Grocery promo code for existing customers.
First, you can earn a $10 off $50 promo code by referring a new customer to Walmart Grocery. After the new customer makes their first order, you'll get your coupon code.
The other way I've received Walmart Grocery coupon codes is when a severe error is made with my order. When this happens, I contact customer service and let them know I'm frustrated.
If the error was big enough, they sometimes offer a coupon code for a future purchase.
What questions do you have about Walmart Grocery shopping online and Walmart promo codes? Let me know with a comment on this article below and I'll answer them in the comments or add it to this post!
Walmart Grocery Pickup
Free
Pros
Saves time
Saves money
Convenient pickup times
Cons
Can be hard to secure prime time slots
Substitution process isn't perfect
Items can be out of stock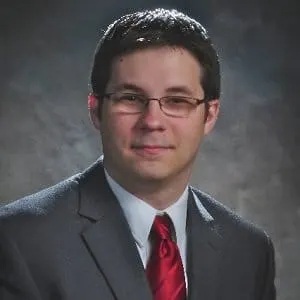 Lance Cothern, CPA holds a CPA license in Indiana. He's a personal finance, debt and credit expert that writes professionally for top-tier publications including U.S. News & World Report, Forbes, Investopedia, Credit Karma, Business Insider and more.
Additionally, his expertise has been featured on Yahoo, MSN, USA Today, Reader's Digest, The Huffington Post, Fast Company, Kiplinger, Reuters, CNBC and more.
Lance is the founder of Money Manifesto. He started writing about money and helping people solve their financial problems in 2012. You can read more about him and find links to his other work and media mentions here.