Have you ever bought an item then realized, a week later, that the price has dropped?
It sucks. How do I know? This exact situation recently happened to us when we bought my wife's new camera.
The price dropped a couple hundred dollars just days after we bought it.
We were bummed, but there was no way we would know that the price would drop ahead of time.
Just because you bought an item at full price and it is now on sale doesn't mean you've lost out.
Instead of just being bummed and complaining, we decided to do something about it.
Here's what to do if an item goes on sale after you buy it.
Get Your Price Drop Even After You Bought An Item On Amazon
You don't have consumer rights that require a refund if the price is reduced after you purchase it, but a couple hundred dollars is way too much money to simply throw away.
So we decided to try to get it back. There are a few ways you can try to get a price drop after you bought an item, but none of them are guaranteed to work every time.
Use Your Credit Card Price Protection Service
Credit cards are awesome. Price protection is one of the amazing services that a few rare credit cards may offer you. Sadly, it isn't as prevalent as it used to be.
Some credit cards will automatically credit your account if they find a lower price for a registered item within a certain number of days after your purchase. Other credit cards will require you to submit information on the lower advertised price you personally found.
Regardless of how your particular program works, make sure you learn about the details. Then, get your money back whenever you find a lower price within the time period.
Believe it or not, this might work to help you get an Amazon price drop refund now that Amazon no longer gives you a refund for price drops.
Return The Item And Purchase It Again
If you didn't make your purchase on a credit card, then you can try out this money saving trick. Simply return the item you bought to the store and purchase a new version of the same item again at the lower price.
You need to make sure that you follow all of the rules of the store's return policy, including the time period of purchase and what needs to be returned to get a refund.
You'll also want to make sure the item is in stock so you can purchase it again. If it is out of stock, you may not be able to get the better price anyway.
Keep in mind, some stores charge restocking fees on certain items. If this is the case, it might not make sense to take this route, as you'll lose some or all of the price difference to a restocking fee.
However, if the savings are greater than the restocking fee, you'll recoup at least some of the difference.
This can be a big pain if you're buying items online. That's why I'd recommend trying the price protection tip for price drop refund attempts.
Ask The Vendor For The Price Difference
When the price dropped at the store we bought our camera, we decided to ask the vendor for a refund for the price difference for our new camera. All you have to do is ask. There is no guarantee this will work but it never hurts to try.
The vendor was very reasonable and awarded us an in-store credit for the price difference. While we would have preferred a refund, something is better than nothing at all.
We would have tried the other methods above, but the price we received was a special unadvertised price so we wouldn't have been able to use a credit card price protection service.
Our item was purchased through the mail, so we didn't want to hassle with a return and re-buy, either.
Regardless of how you go about trying to get a refund for the new price difference, you should try. It never hurts to attempt to get some extra money back, especially if the difference is significant like our case with our new camera.
What do you think about these ways to get money back after a price drops on a recent purchase? Do you have any other methods you try?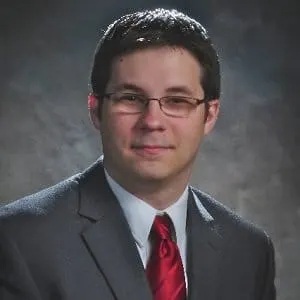 Lance Cothern, CPA holds a CPA license in Indiana. He's a personal finance, debt and credit expert that writes professionally for top-tier publications including U.S. News & World Report, Forbes, Investopedia, Credit Karma, Business Insider and more.
Additionally, his expertise has been featured on Yahoo, MSN, USA Today, Reader's Digest, The Huffington Post, Fast Company, Kiplinger, Reuters, CNBC and more.
Lance is the founder of Money Manifesto. He started writing about money and helping people solve their financial problems in 2012. You can read more about him and find links to his other work and media mentions here.