Our Credit Sesame review helps you understand how the service works and why it's free.
No, Credit Sesame is not a scam. Yes, it is actually free.
In fact, it's a free service that gives you access to your credit score and information about how you can improve it.
You don't have to hold a certain credit card or use a particular bank. It's free for everyone.
Unfortunately, not all free products are worth using. You usually give something up to use them.
Is Credit Sesame worth using as a free tool to understand and improve your credit? What are you giving up to get this free information?
Here's our take about the good, bad and ugly in our Credit Sesame review.
Our Credit Sesame Review
Credit Sesame could be a great fit for you if you're looking to check your credit score or improve your credit health.
That said, the service isn't perfect. You might have better options available. Here's why.
What Is Credit Sesame?
Credit Sesame is a website that offers a free credit score and limited free credit monitoring.
In addition to their free services, you can upgrade to a paid account to get access to additional credit scores, credit reports, more detailed alerts and other extra features.
In particular, the free version of the service gives you a free VantageScore 3.0 credit score based on your TransUnion credit file once per month.
You can also view advice on how to maintain or improve your credit health as well as basic credit alerts.
The Good
The good part of this service is you get a free credit score. The score is updated monthly, as well.
The Bad
Unfortunately, the service isn't perfect. While you do get a free credit score, it's only updated once per month. Another downside is you only get a score from one credit bureau.
You'll have to use other services or upgrade to a paid subscription if you want to check your scores at the other credit bureaus.
Checking all three bureaus is recommended since certain types of loans, such as mortgages, will check your score at all three bureaus.
The bureaus work independently, so each bureau may have different information which would result in different credit scores.
Because the service is free, you'll notice advertisements throughout the entire site. If you end up applying for an offer, Credit Sesame will likely make money. There's nothing wrong with this in theory.
While these recommendations may be able to help you improve your finances, they may not be the best available offers.
Carefully consider these and other alternatives to find the best option for you.
The Ugly
The worst part of the service is two-fold.
First, they don't offer a free credit report. While understanding your credit score is important, you also need to check your report for errors.
You can get access to a credit report through Credit Sesame with a paid subscription, but there are free alternatives including AnnualCreditReport.com.
This site is mandated by the federal government. It allows you to get one free credit report from each of the major credit bureaus once per year.
The other ugly part of Credit Sesame's program is the free credit score type they use. The free credit score you see is a VantageScore 3.0.
While there is nothing wrong with the VantageScore model, it isn't as widely used for lending decisions as FICO's credit scores are.
That means the credit score you see with this service likely will not be the same as the credit score your lender pulls when you apply for credit.
A VantageScore is still useful. You can use it to track your overall credit health. You can watch trends to see if your score increases or decreases over time. It just won't be the same score your lenders likely see.
There are some free credit score services that offer FICO scores for free. Even so, there are multiple versions of FICO's credit scores, too. We'll share more about other free options later.
How Credit Sesame Works
Part of the process of signing up for Credit Sesame is giving them access to your credit information. They need this information for many reasons.
What's important is this does not hurt your credit score. They use a soft pull which doesn't impact your credit score in any way.
Based on the credit information they get access to, they use it to show you:
Detailed information including your credit score
How you're doing in the major credit scoring subcategories
Credit alerts based on your credit report
Signing up is completely free. You don't even have to enter payment information. Signing up does give the service ways to make money from you, though.
When you sign up, you also give Credit Sesame access to provide pre-qualification options to you for products such as loans and credit cards. If you sign up for these offers, they may make money.
Once you've got your account set up, you can dive into the features listed below in our detailed Credit Sesame review.
Related: How Your Credit Score Is Calculated
Credit Sesame Features
This free credit score website offers a suite of features that can help you improve your credit.
Credit Dashboard
When you log in, you'll be greeted by your credit dashboard. This gives you a quick snapshot of how your credit is doing overall.
In particular, the credit dashboard shows you your most recent credit score, credit grades for the five major credit scoring categories, an analysis of your current debt obligations and the number of current credit alerts you have.
This is a great way to quickly make sure your credit score is headed in the right direction. If you don't have time to dive into the details, at least check your dashboard once each month.
My Credit
The My Credit section takes a deeper dive into your credit score and the five major credit health factors. If you're looking to improve your credit score, this is the section I'd pay the most attention to.
This view shows your current score as well as an analysis of why it is what it is. The five major categories are:
Payment history
Credit usage
Credit age
Account mix
Credit inquiries
The website gives you an A through F grade for each category. If you click on a particular tab, you'll see details about your specific credit information and how it impacts your grade in that category.
Credit Sesame will also give you tips on how to maintain the grade if it's good or how to improve the grade if it could be doing better. For instance, they suggest I keep my older accounts open to help get my average credit age to over five years.
If you log in to the website on a monthly basis, you'll also be able to see the historical trend of the data for that category. Since I had last logged in during December 2018, my previous months were blank.
To avoid this, set a reminder on your phone to log in once per month.
My Debt
The My Debt dashboard shows you a snapshot of the current debts you owe. Use this section to make sure your debt is reported accurately or to quickly gather information on all of your debt in one place.
If you provided accurate income information when you signed up, you'll see a debt to income ratio pie. This pie shows the percentage of income each type of debt takes up of your income.
There is also a detailed section that breaks out your debt by category. Categories include:
Total debt
Home loans
Credit cards
Auto loans
Student loans
Other loans
Each detailed tab shows you different information depending on the type of debt. For instance, home loans show you:
Who you owe debt to
Balance owed
Monthly payment
An estimated interest rate (which can be wrong)
Date the account was opened
My Monitoring
When you first go to the My Monitoring tab, it looks like it is mostly a paid feature. There are a few free benefits on this tab.
Be careful, though. Under the "My Alerts Summary" Credit Sesame shows three recent alerts from your profile followed by two alerts that are covered up.
The covered up alerts are NOT alerts for you but are potential examples. These alerts look alarming and were for Black Market and SSN Traces on my account. I believe they're trying to scare you into upgrading to a paid service.
My Monitoring Sub-Menus
On the left hand side, you can click on Credit Monitoring, Identity Restoration and $50K Identity Theft Insurance without signing up for a premium subscription.
Credit Monitoring shows you all of your credit monitoring alerts for free. This does not include black market or Social Security Number alerts, but it's still useful information.
Identity Restoration gives you a phone number to call if you'd like assistance restoring your identity. I have a strong feeling this is a paid service.
Just below the phone number is a ton of useful information. They give you downloadable templates you can use for the following purposes:
Notification of Identity Theft to Financial Institution and Credit Grantors
Follow up to Phone Call Notification of Identity Theft to Financial Institution and Credit Grantors
Notification of Identity Theft to Credit Bureaus
Letter to Credit Bureau to Resolve Inaccuracies in Credit Report File
Notification of Fraud to Government Agencies
Notification of Fraud to Law Enforcement
Letter to Credit Bureau to Dispute Information in Credit Report File
You can also click on $50K Identity Theft Insurance. This takes you to a page that shows where to find the exact terms and conditions that govern this coverage and how to make a claim.
Keep in mind, this coverage doesn't cover all expenses and legal costs. You'll have to read the summary of benefits for more details on what is and isn't covered.
Upgrade To A Paid Credit Sesame Service
If you subscribe to a paid Credit Sesame service, there are many other options on this dashboard page including:
$1M identity theft insurance
Black market website monitoring
Social Security Number monitoring
Change of address monitoring
Sex offender monitoring
Payday loan monitoring
Court records monitoring
Full-service ID restoration 24/7 live phone help
Stolen/lost wallet protection 24/7 live phone help
Credit dispute resolution 24/7 live phone help
As a free user, I'd use this page to monitor for fraudulent activity. If a new account pops up I'm unaware of, I know it's time to investigate.
My Credit Report
Unless you subscribe to a paid service, the My Credit Report page will only give you options to purchase a one-time credit report or upgrade to a paid subscription. Credit Sesame does not offer a free credit report.
There are other services that give you your credit reports for free, so paying for this doesn't make much sense. However, if you want to only use one service, the payment may be worth the convenience in your particular situation.
My Financial Goals
The financial goals section of the website can be very useful. It allows you to pick many potential financial goals.
Goals include:
Improving or protecting your credit
Refinancing, purchasing, remodeling or renting a home
Refinancing or purchasing a car
Paying off credit cards
Transferring a credit card balance
Earning credit card rewards
Using personal loans for credit card payoff, major purchases, medical expenses, business expenses or other expenses
0% financing for appliance and electronics
Just because Credit Sesame lists these items as goals, they aren't all good goals to have.
For instance, I'd generally recommend against using 0% financing for electronics and appliances. The exception is if you're finances are in amazing shape and you're using advanced planning techniques.
Once you pick a goal, the service shows you how it can help.
For instance, I added a goal to raise my credit score 12 points. It gave me some good, actionable advice.
It even told me to check my credit reports to make sure there aren't errors, which is smart. You can do that for free outside of Credit Sesame in many ways.
Just remember, the company may make money whenever you click on or apply for an offer or upgrade your service.
Be aware that the offers they show may not be the best offers available for your situation. There may be free or cheaper alternatives elsewhere.
My Recommendations
This section takes a look at your credit information and looks for ways to improve your finances.
They may find offers that could lower the interest rates you pay on your debt. Alternatively, they could find you new credit cards that could help you earn more rewards.
Before you sign up for anything, verify the information they have about your current debt is correct. If it is wrong, the advertised offers may not help your situation as much as they think it will.
For instance, my mortgage interest rate was listed as 5.72% depsite it actually being less than 4%.
If they showed me an offer to refinance my mortgage for 4.5%, they'd think they're helping. In reality, I'd be refinancing to a higher rate.
Borrowing Power
The borrowing power tab shows you how much money you can borrow with common debt types like credit cards, personal loans and mortgages. This information could be useful if you're looking to buy a home.
However, I don't recommend visiting this tab unless you have a specific purchase in mind. Taking out debt just because you can is a recipe for disaster.
ID Protection
The ID Protection menu takes you to the same exact place as the My Monitoring tab.
Credit Cards
The Credit Card section of the website allows you to browse the best credit card deals available from their partners. Again, this is one of the ways Credit Sesame makes money.
If you're looking for a new credit card, this can be a good place to get an idea of what offers are available. There may be other offers available outside of Credit Sesame that could be a better fit, though.
If you're looking for a credit card sign up bonus, you can check out our curated list of best credit card sign up bonus offers available this month.
Loans
The loans tab allows you to shop for personal loans, credit cards, home loans, auto loans and banking offers. This is another profit center for the company.
Shop with caution and compare results to offers outside of Credit Sesame.
Accessible Via The Credit Sesame App
If you want to keep up with your credit score on the go, you can download the Credit Sesame app on Android and iOS devices.
Alternative Free Credit Score Services
While Credit Sesame was one of the early pioneers in the free credit score space, you have plenty of options to choose from today.
Discover shares a free credit scorecard which includes your TransUnion FICO Score 8.
Chase Credit Journey provides a free TransUnion VantageScore 3.0 credit score plus other useful features. Learn more in our Chase Credit Journey review.
Capital One CreditWise offers a TransUnion VantageScore 3.0. You can read more in our Capital One CreditWise review.
Credit Karma shows two VantageScore 3.0 credit scores, one from TransUnion and one from Equifax.
Self Lender offers a VantageScore 3.0 credit score based on your Experian credit report.
Many of the credit cards you already hold may give you free access to a credit score, as well. In some cases, it may even be a FICO credit score.
Should You Sign Up For Credit Sesame?
I believe Credit Sesame is a great free tool to check and monitor your credit score. You don't even have to enter payment information to sign up for an account.
Since it's 100% free, the only thing you lose is giving your information to the company so they can advertise to you.
As long as you investigate offers to make sure they're the best fit for you before you sign up, there's no harm in taking advantage of the offers they show you, either.
Are there more comprehensive free credit score services out there? Yes. But there's nothing wrong with having multiple free credit score accounts. I'd go as far as suggesting it's a good idea.
In fact, you can use multiple accounts to monitor different versions of your credit score or credit scores from different bureaus.
Just make sure the services you sign up for provide scores or bureaus that Credit Sesame doesn't offer.
Signing Up For Credit Sesame
Credit Sesame is extremely easy to sign up for. Get started by signing up here.
You'll need to enter your email address to get started.
Next, you'll be asked for:
Your name
Address
Previous addresses (if you've lived at your current address for less than 6 months)
Date of birth
The last four digits of your Social Security Number
Your mobile phone number
You may also be asked questions to verify your identity.
Once you're signed up, you get access to all of the tools we covered above in this Credit Sesame review.
Credit Sesame Review – Frequently Asked Questions
What Does Credit Sesame Do?
Credit Sesame is a tool you can use to monitor your credit and credit score. You can use the information they provide to work to improve your credit score.
Is Credit Sesame A Legit Site?
Yes! Credit Sesame is a legit site that offers you access to a credit score for free without inputting any payment information.
Is It Safe To Use Credit Sesame?
Credit Sesame is safe to use. While nothing on the internet is 100% safe, they take many steps to ensure security.
They have encrypted data transfer and storage, secure servers and their security practices are approved by Verisign. Their privacy practices are validated with TRUSTe.
McAfee SECURE even performs intensive weekly security scans then certifies the site is secure.
What Credit Score Does Credit Sesame Offer?
Is Credit Sesame's credit score a FICO score? Unfortunately, it isn't. However, you do get access to your VantageScore 3.0 credit score from Transunion.
Are Credit Sesame Scores Accurate?
Yes, Credit Sesame's credit score is accurate for the VantageScore 3.0 model based on your TransUnion credit report. That said, there are many credit scores available.
Your provided score may not match the scores your lender may use during a loan application. In fact, FICO credit scores are more commonly used in lending decisions.
Does Using Credit Sesame Hurt My Credit Score?
Using Credit Sesame won't impact your credit scores at all. They use a soft pull to gather your credit information which is not included in any credit scoring calculations.
What Credit Report Does Credit Sesame Use?
They use credit data from TransUnion to calculate your credit score and other credit information. You do not get a free credit report when using the service.
Do you have any questions? If so, leave a comment and I'll be sure to address it or add it to our Credit Sesame review.
Credit Reports Cost
2.0/10
Pros
Credit score is free
Credit tools can help you improve credit
Cons
Only get one credit update per month
Uses VantageScore not FICO scores
No free credit report
Can trick you into upgrading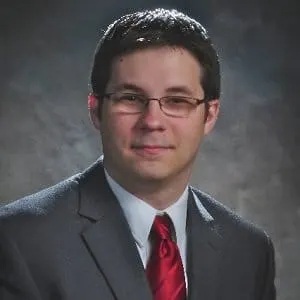 Lance Cothern, CPA holds a CPA license in Indiana. He's a personal finance, debt and credit expert that writes professionally for top-tier publications including U.S. News & World Report, Forbes, Investopedia, Credit Karma, Business Insider and more.
Additionally, his expertise has been featured on Yahoo, MSN, USA Today, Reader's Digest, The Huffington Post, Fast Company, Kiplinger, Reuters, CNBC and more.
Lance is the founder of Money Manifesto. He started writing about money and helping people solve their financial problems in 2012. You can read more about him and find links to his other work and media mentions here.