Sadly my wife dropped her cell phone at the beginning of our last vacation and shattered the screen into a spiderweb of glass.
That wasn't the way anyone wants to start their vacation.
However, we had hope that we could get her phone fixed or replaced for free thanks to our credit card.
In specific, there were two programs we called our credit card company about to see if they would fix or replace our broken cell phone for free.
How To Get Your Credit Card To Fix Or Replace Your Phone For Free
Before you can get your credit card to help you fix your cell phone problem, you must have done one thing. You must have bought your cell phone on your credit card or else none of these protections will apply to you.
If you bought your cell phone on a credit card, then you need to call that credit card company to see if you have the following benefits.
Damage & Theft Purchase Protection
Damage and theft protection is an awesome benefit for your electronics. While the benefits vary from company to company, most credit cards that offer this protection will replace or fix your phone if it is damaged or stolen within the first 90 to 120 days from purchase.
Sadly, this benefit doesn't last for a long period of time. However, if you accidentally drop your phone and it breaks in the covered time period, you could very well get your phone either repaired or replaced for free. Of course, there are limitations in total dollar value you can claim per year in most cases.
You'll likely have to deal with a company that your credit card company outsources their protection insurance to, but that is a small price to pay to get a $600 or more cell phone fixed for free.
Personally, we bought our cell phone over a year ago, so we didn't qualify for this protection plan.
Automatic Extended Warranties
Another great benefit many credit cards offer is the automatic extended warranty. Again, terms differ depending on your credit card company, but most will extend your warranty for up to an additional year on products with warranties that last up to five years.
You will also be limited by the total dollar value per claim made or per year.
The warranty extension is normally the same exact warranty the manufacturer offers. Those warranties normally only cover things such as manufacturing defects and don't cover things like damage from misuse or accidents.
Sadly, this meant that my wife's cracked phone screen wouldn't be covered, because we damaged the phone and it wasn't a manufacturer's defect.
These Protections Aren't Just For Cell Phones
While cell phones are often broken and can qualify for these benefits, many other purchases you make on your credit cards qualify for these protections.
That's why I always try to make big purchases, such as cell phones, on my credit card.
If you ever have something break that you bought on a credit card, find your receipt and see if your broken item may qualify for some form of protection.
While we didn't fit into the programs offered, you could. Call your credit card company and talk to them about the benefits that you have.
You might be surprised and get your phone or other item fixed or replaced for free.
So, next time, make your cell phone purchase on your credit card so you're covered. Additionally, make sure to shop around to find the best place to buy a phone so you get the best price.
It doesn't hurt to call and ask. The worst your credit card company will say is no.
Just don't lie to get a benefit that doesn't match your true circumstances. You could end up in big trouble.
Have you ever used your credit card benefits to fix a problem such a broken cell phone? Did you even know these benefits existed? Let me know your thoughts in the comments below!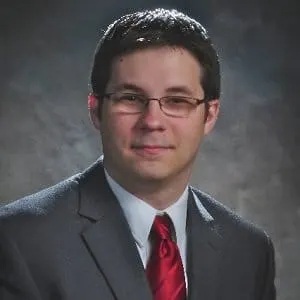 Lance Cothern, CPA holds a CPA license in Indiana. He's a personal finance, debt and credit expert that writes professionally for top-tier publications including U.S. News & World Report, Forbes, Investopedia, Credit Karma, Business Insider and more.
Additionally, his expertise has been featured on Yahoo, MSN, USA Today, Reader's Digest, The Huffington Post, Fast Company, Kiplinger, Reuters, CNBC and more.
Lance is the founder of Money Manifesto. He started writing about money and helping people solve their financial problems in 2012. You can read more about him and find links to his other work and media mentions here.