Are you considering taking professional freelance writer Holly Johnson's Earn More Writing course?
Here's my Earn More Writing review to help you decide if it's right for you.
My Experience With Earn More Writing
I personally have transitioned from a full-time accountant to a full-time freelance writer and blog owner.
Thanks to some of the tips in Holly's course, I made a six-figure income, over double my old 9-5 income, in 2019.
Wouldn't it be nice to have an extra $500, $1,000 or $2,000+ in your monthly budget?
Instead of going to work every day, would you rather work from home?
If you want either of these options to become a reality, you may want to try your hand at freelance writing.
Here's what you need to know.
How I Started Freelance Writing
A few years ago, I had someone reach out to me and ask if I'd be willing to write for their blog and get paid to do it.
As a blogger, I had never considered freelance writing before. Thankfully, I decided to give it a shot.
Today, I usually make thousands of dollars each month from freelance writing online. In fact, my wife is now able to stay home full-time thanks to the income I earn as a writer and blogger.
How You Can Start Freelance Writing
While I've been writing for years, I've never taken the time to create a course about freelance writing. That's because Holly Johnson has already built a course that I believe is one of the best out there.
Holly Johnson is a prolific freelance writer. In 2019, she earned over $400,000 freelance writing for others. This is not normal, but it is possible. I have other friends who have also made $300,000+ freelance writing in a year.
The people I know making $300,000+ per year freelance writing have insane worth ethics and processes in place. Thankfully, Holly teaches you these processes in her course.
Even if you aren't a writing machine like she is, you can make $50,000+ or $100,000+ freelance writing each year. How do I know? I've done it working less than full-time hours.
It won't happen overnight. It takes time to learn the skills, build your portfolio and land clients that pay well. Earn More Writing teaches you how to do all of these things from the ground up.
Of course, she didn't always earn six figures per year freelance writing and neither have I. We both learned the freelance writing business from the ground up.
The good news is you don't have to spend years learning the freelance writing lessons the hard way.
Instead, you can take her course, Earn More Writing, where she shares how to become a successful freelance writer even if you have no experience.
Earn More Writing Course Review
Holly holds nothing back in her Earn More Writing course. I've been freelance writing for years and she gives some amazing advice I wish I had known when I started writing.
In fact, I picked up quite a few tips. These tips have easily paid back the price of the course even though I've already been freelance writing for a few years.
If I would have taken this course when I started freelance writing, I probably would have been able to leave my job much faster. I would have earned a ton more money, too.
The Earn More Writing Course Standard Membership – $199
Here's what Holly covers in the Standard version of her course, which costs $199 for one year of access.
The below items are modules within her course. Each comes with a video and a worksheet of action items to complete after watching the module.
How to Establish Your Blog and Brand
How to Build Your Portfolio and Pitch Clients
Defending Your Workday
Making the Transition from Broke Writing to Rich Writing
Finding (and Keeping) Your Dream Clients
Getting Paid
Get More Work by Making Editors Happy
Taking Your Income into the Stratosphere
In total, the videos are over three hours worth of information.
Earn More Writing Facebook Group Access
You also get access to the Earn More Writing Facebook group. This Facebook group is easily worth the cost of the course alone.
In the group, Holly often posts her daily workload to give you the inspiration to make more money writing. People also share leads to work from time to time.
She, along with other freelance writers in the group, answer any questions you may have about getting started freelance writing. The group is a great place for advanced topics from experienced freelance writers, such as pricing. I even chime in within the group on a regular basis.
This access alone could easily pay for the price of the course.
Other Items
In addition to the course and Facebook group, you get a few bonuses with the standard membership level. These include:
Insider's Guide to What Editors Really Want – This offers insight about how to keep your editors happy so you can earn recurring work.
Bonus Video Module: Get Rich Ghostwriting for CEOs – Ghostwriting for high-level employees can pay very well.
List of 250 Business Websites with Blogs – This can give you ideas of where to pitch your services.
Purchase the Earn More Writing Standard Membership for $199 here or take one of her webinars to learn even more about the course.
Upgraded Course Package Options
Holly offers upgraded course options for those that want even more information.
Pro Membership Bundle – $475
With the Pro Membership Bundle, you get access to Holly's standard Earn More Writing course along with her more advanced Earn More Writing Pro course.
Earn More Writing Pro is for professional freelance writers. It covers the following:
Understanding the Different Types of Online Content
How to Master Each Type of Online Content
Researching and Sourcing Basics
Productivity Tips to Earn $1,000 Per Day
Finding Killer Clients
Conversations You'll Need to Have
PRO Tips for Adding More Value
Tracking, Invoicing and Bookkeeping Basics
Mindset Rules for the Six-Figure Freelance Writer
I haven't taken the Pro course, but based on what I saw in the standard course, I'm sure it's a great value. The Pro course usually costs $349 on its own.
This option costs $475, which is $276 more than the standard course. If you're just getting started, I'd stick with the regular course first. Then, you can purchase Earn More Writing Pro separately once you've started making money freelance writing.
If you're dedicated to making this work you can buy this bundle to take advantage of the $73 discount.
Purchase the Earn More Writing Pro Membership Bundle for $475.
Platinum Membership Bundle – $599
The Platinum Membership Bunde includes the Standard course, the Pro course and the Earn More Travel Writing course.
The new addition in this bundle is the travel writing course. While travel writing doesn't always pay the best, you can potentially score free trips or other perks by being a travel writer.
The course usually costs $149 on its own, so you'd be saving an additional $25 by purchasing this bundle.
The travel writing course includes the following modules:
What Is Travel Writing
The Secrets to Getting Paid Travel Writing Jobs
Preparing Your Brand for Travel Writing Success
Press Trips – How They Work and How to Get Invites
Secret Tips to Get Ahead in the Travel Writing Game
Travel Writing Do's and Don'ts
How to Fit Travel Writing Into Another Niche
Bonus: How I Got Started as a Travel Writer
Travel writing can be a lot of fun. Those focused on earning money writing might want to skip this for now and come back to it later once they're already making a decent income from freelance writing.
However, you can get this bundle if you really want to start in the travel writing niche or are determined to get through all three courses.
Purchase the Earn More Writing Platinum Membership Bundle for $599.
Should You Invest $199 Or More In The Earn More Writing Courses?
Spending $199 or more is a serious investment for many people. For others, it's a drop in the bucket.
No matter which group you fall into, I do think the Earn More Writing courses are worth the money.
You must be willing to do the following to make the investment pay off.
1. Plan Out Time To Actually Take The Courses
So many people buy courses because they like the idea of them and never actually take the course.
Make sure you don't fall into this trap. Schedule time once a week where you can set aside at least an hour to watch the module videos and start completing the associated worksheets.
You will also need to set aside additional time to complete the tasks in each module. If you don't already have a blog set up, this may take a bit longer than someone who already has a blog or has started freelance writing before.
Even so, it is vital to actually complete the course and the assignments within it. Holly has this down to a science. As long as you put in the effort, most people can make freelance writing work for them.
2. Start Writing And Pitching Clients Until You're Fully Booked
After you take module two, you should be ready to start writing for clients. Another trap I see people fall into is consuming course content but never taking action.
You should absolutely purchase the course and get started if you're excited to start freelance writing and land some clients.
That said, you actually have to do what the course tells you to so you can make money.
Be honest with yourself. If you're too scared to pitch article ideas to potential clients or turn in assignments, don't buy the course.
Don't stop after you land your first client. If you know you want to take on five clients, keep pitching until you line up all five.
3. Already Freelance Writing? Be Open To Change
If you have already started freelance writing, you need to be open to change.
Some of the things Holly teaches in the course may not mesh with how you think freelance writing should work or has worked for you so far.
There are always some differences from one person to another. Holly knows her stuff, though. If she's telling you to do something one way, it's because it has worked for her.
Give her methods a shot before you dismiss anything you don't agree with. You might find the key to increasing your income potential.
I know I tried some of her tips and started making more money freelance writing almost right away.
Purchase the Earn More Writing Standard Membership for $199 here or take one of her webinars to learn even more about the course.
Earn More Writing Course Pros
The course is created by a true freelance writing expert that made over $400,000 freelance writing in 2019.
The self-paced course allows you to take the course at your own speed.
Worksheets and assignments allow you to put what you've learned into action.
Earn More Writing Course Cons
The self-paced course allows you to slack off and not complete the course on a timed schedule.
Freelance writing isn't a good fit for everyone's skillset.
No transcripts for people that don't like watching videos.
Frequently Asked Questions (FAQs) About Earn More Writing
It's common for people to have questions before investing $199+. Here are some of the common ones.
How Fast Will I Start Making Money?
Honestly, this will vary based on your effort. It's possible to earn money freelance writing in as little as a couple of weeks, but it may take a couple of months. It depends on where you're starting and how much work you put into it.
I do believe a decent writer can be making $1,000 or more per month after a few months of hard work. It won't happen overnight, but it will build up over time.
For a little bit of perspective, I started freelance writing in 2013 as an accident. I started making a few hundred dollars per month almost right away. In 2019, I made over $100,000 freelance writing.
Can I Earn As Much Money As Holly Does?
I personally won't ever earn $400,000+ per year freelance writing, but it is possible. I don't have the mental fortitude to type non-stop for hours at a time.
That said, I've made thousands of dollars per month freelance writing for years now. Most weeks I don't put anywhere near full-time hours in to my freelance writing business.
Can I Earn A Full-Time Income Freelance Writing?
Yes, you can earn a full-time income freelance writing. I make more money freelance writing than I made from my old accounting job that required a four-year degree.
Are Discount Codes Or Promo Codes Ever Offered For Earn More Writing?
From time to time there will be a sale on the Earn More Writing course. I wouldn't wait for a promo code to buy the course, though. You'd be delaying yourself from earning more money that could pay for the course itself.
If there is ever a promo code for Earn More Writing, I'll list it here along with the discount offered. Right now, there are no promo codes.
Get Started Today
If you're ready to commit to taking the course and completing the assignments after reading my Earn More Writing review, I totally think you should take the leap and take Holly's Earn More Writing course.
Personally, I recommend the Standard package for $199. That said, the bundles offer savings if you know you're going to take all of the courses anyway.
You can sign up for the course or bundles here.
Not Sure If You're Ready Yet?
If you're not sure if you're ready to buy the course yet, I recommend heading over to the Earn More Writing website to sign up for one of Holly's webinars.
They'll give you an even better feel for who she is and how she teaches. Then, you can purchase the course after watching the webinar if you're more comfortable.
If you have any questions at all, I'd be happy to answer them. Just leave a comment below or send me an email.
I won't give away any of the tips or tricks Holly offers. I will let you know if something is covered or not or give you an opinion based on your situation.
Other Ways To Make Money
If freelance writing isn't for you, there are plenty of other ways to make money. Check out our list of over 130+ side hustle ideas for ways to make more money. For instance, you could download Mistplay and earn gift cards for playing free games. Read our Mistplay review here.
Earn More Writing Course
$199+
Expertise of creator
10.0/10
Pros
Course created by freelance writing expert
Worksheet and assignments included
Self-paced to learn at your own rate
Cons
Self-paced option can result in procrastination
No video transcripts
Freelance writing isn't for everyone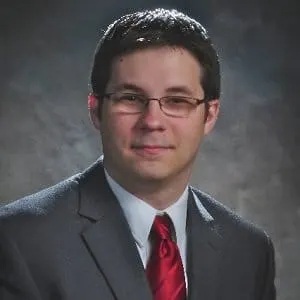 Lance Cothern, CPA holds a CPA license in Indiana. He's a personal finance, debt and credit expert that writes professionally for top-tier publications including U.S. News & World Report, Forbes, Investopedia, Credit Karma, Business Insider and more.
Additionally, his expertise has been featured on Yahoo, MSN, USA Today, Reader's Digest, The Huffington Post, Fast Company, Kiplinger, Reuters, CNBC and more.
Lance is the founder of Money Manifesto. He started writing about money and helping people solve their financial problems in 2012. You can read more about him and find links to his other work and media mentions here.