If you've ever played ad-supported games on your phone, you've probably seen an ad for Mistplay.
Some person shows you that you can earn free gift cards by playing games through the app.
It seems too good to be true. It may even seem a bit scammy.
I don't blame you for being skeptical as I was, too.
I decided to give Mistplay a shot to see if the app was worth using.
It turns out the app is a legit way to earn gift cards for playing games. It isn't a scam, but it won't make you rich. I personally received a $5 gift card after playing.
Here's what I found out in my detailed Mistplay review.
What Is Mistplay?
Mistplay is an app with almost 10 million downloads that allows you to earn Units by playing games on your phone. It's essentially a loyalty program for playing phone-based games you'd likely play anyway.
Once you earn enough Units, you can redeem them for gift cards. Gift cards range from as little as $0.50 to as much as $50. Mistplay says they've given out about $5.4 million in rewards.
In a surprising turn of events, the games I played didn't feature a ton of ads. In fact, I don't remember seeing a single ad other than to purchase in-game items.
Mistplay isn't a side hustle idea that will pay your bills. What it can do is earn you gift cards you can use to continue playing games you enjoy or to pay for small purchases at Amazon or other stores.
Who Can Use The App?
Certain people won't be able to use this gaming app, which stinks. First, you must be at least 18 to sign up.
Next, you have to have an Android phone because there is no iOS version of the app. Using Android emulators isn't allowed, either. This means people with iPhones won't be able to use the app.
Only certain countries are allowed to use the app. The United States, Canada and many European countries are eligible.
If you don't live in an eligible country, you won't be able to play. The use of a VPN to show a different location is against the rules.
Getting Started With The Mistplay App
After you download the Mistplay app, you set up your account. You log in using your Google account or Facebook account.
They ask for your birthday and gender, require you to agree to their terms and privacy policy and ask you to pick an avatar.
After picking an avatar, you have to set up your phone so the app can track your gameplay progress.
To do this, you must allow Mistplay to display over other apps.
Additionally, you'll want to make sure the power-saving mode is turned off when you're playing. Otherwise, Mistplay may not accurately track your gameplay.
The sign-up process was really easy and the app walked me through everything I needed to know.
Explaining GXPs, PXPs And Units
Before you start playing games, it helps to understand how Mistplay works. There are three points systems you need to wrap your head around.
If these sound complicated, don't worry. They'll all continue to work behind the scenes even if you don't understand how they work.
The key is making sure you see occasional pop-ups saying you're earning GXPs, PXPs and Units when you're playing the games. This means your progress is being tracked.
Game Experience Points (GXPs)
Game experience points are Mistplay's way of measuring how long you've played a game. You earn GXP as you spend more time playing the game.
GXP helps you level up within a game for Mistplay purposes only. Your in-game level and GXP level may not be the same in a game.
When your GXP level goes up, you earn both PXPs and Units.
Player Experience Points (PXPs)
Player experience points represent your overall level within Mistplay across all games you've ever played within the app. Every time your PXP level goes up, you earn units.
The amount of PXP you earn depends on the game you play. The relative amount you'll earn from playing a game is displayed within the app and can change over time.
Units
Units are the most important measurement in Mistplay.
These are the currency you use to get gift cards from playing games. You earn Units by leveling up your GXPs and PXPs.
Different games earn different amounts of Units depending on when you play them.
Sometimes, the app boosts the Units certain games pay out. This helps you to accumulate more Units and get gift cards faster.
The relative amount of Units you'll receive for playing a game will be displayed on each game within the app.
It can change at any time.
Download Or Play Games
Now that you've set up your Mistplay app and phone and understand how the various points systems work, it's time to start playing games.
First, always start by opening up the Mistplay app. You can launch eligible games from within the app. Doing so helps you make sure you earn GXPs, PXPs and Units for your play.
Once the app is open, you can choose which game to play. If you haven't downloaded a particular game before, clicking on it redirects you to the Google Play Store to download the app.
After the app is downloaded, it will launch automatically and you can begin playing.
But how do you pick the best games to play? If you're looking to earn as much as you can, you'll want to play the games that earn you the most Units.
When you enter the Mistplay app, you'll see boosted games at the top of the list. These games are paying more Units than usual during the countdown timer listed on each game.
If you're just looking to earn Units for games you enjoy playing, scan through the list to find what you'll like. The app organizes their games by category type, so they're easy to find.
Ways You Can Earn Units
You can earn Units in several ways.
Playing Games
Playing games through the app is the main way to earn Units. Make sure to check how many Units a game pays relative to other games before you start playing.
You can also earn bonus Units for playing at least 5 minutes per day for 7 days in a row.
When you select a particular game, you can see:
What level you are in the game
How many GXP you need to get to the next level
A list of badges you can earn, how to earn them and how many Units you'll earn from the task
Contests
The app runs contents from time to time where you can win free Units. For instance, the contest running when I wrote this required me to:
Install one new game and reach level five
Get one new follower
Play a particular game for 30 minutes
If I completed these three tasks, I'd be entered for a chance to win 10,000 Units.
Following Mistplay On Social Media
If you've just signed up for the app, you can earn 5 Units for following the company on each of these platforms:
Twitter
Facebook
Instagram
Twitter
Signing Up For Their Newsletter
You get 15 bonus Units for signing up to receive the app's newsletter. The app uses the email you signed up with for the subscription.
Inviting Friends
The app will reward you with 100 Units for inviting a friend.
To earn the referral Units, your friend must reach level four. Your friend will also receive 50 bonus Units for signing up through your link.
What Types Of Games Are On Mistplay?
The app has a wide variety of games you can choose from. I had no problem finding several games I would enjoy playing. I was surprised to find there were several games I have heard of, as well. It's not only for niche games you didn't know existed.
Popular categories and games at the time of writing include:
Mistplay favorites: Club Vegas Slots, Raid: Shadow Legends, Yahtzee and Best Fiends
Multiplayer: Dragon City, AFK Arena, Scrabble GO
War: War Eternal, Rise of the Kings, Guns of Glory
Fantasy: Monster Legends, Summoners War, Wizard of Oz Free Slots
Casino: Billionaire Casino Slots, Slotomania, Bingo Blitz
Match 3: Toy Blast, Toon Blast, Disney Emoji Blitz
Causal: Coin Master, Big Farm, Harvest Land
Other Games: Days of Empire, Mafia City, World Series of Poker
Download the Mistplay app now to start playing games and earning Units.
Cashing In Units For Gift Cards
Once you've earned enough Units, it's time to cash in your hard-earned Units for gift cards.
At the time of writing, Mistplay offers the following gift card options in certain denominations:
Amazon.com ($0.50 to $25 for 400 to 7,500 Units)
Prepaid Virtual Visa ($5 to $25 for 1,800 to 7,500 Units)
Google Play ($10 to $15 for 3,000 to 4,500 Units)
Xbox Gift Card ($15 to $25 for 4,500 to 7,500 Units)
Gamestop Gift Card ($5 to $10 for 1,800 to 3,000 Units)
PlayStation Store Card ($10 to $20 for 3,000 to 6,000 Units)
iTunes ($5 to $15 for 1,800 to 4,500 Units)
Starbucks ($5 to $10 for 1,800 to 3,000 Units)
eBay Gift Card ($5 to $25 for 1,800 to 7,500 Units)
Nintendo eShop Card ($10 to $50 for 3,000 to 15,000 Units)
Gift cards for small dollar amounts cost more Units per dollar. Once you get to the $10 gift card level, you'll usually get the most bang for your Units at roughly 0.33 cents per unit.
How Much Money Can You Really Make?
Here's the biggest question I had when I started using the app.
How much money can you make playing games on your phone with Mistplay?
The results aren't amazing, but you can earn money.
After a total of 7 hours and 14 minutes of gameplay, I earned 1,857 Units.
I then redeemed 1,800 Units for a $5 Amazon gift card.
That means I made about $0.69 per hour in gift cards for playing games using the app.
This isn't bad if you'd still play the games anyway.
You can't consider this a legitimate side hustle to help you pay off loans or pay the bills, though.
I found myself playing the games while I relaxed in the evenings.
Usually, I'd casually play while my wife was watching a TV show I didn't care much about.
The Fastest Way To Earn Units
Initially, I played one game, Star Trek Fleet Command, for quite a few hours.
I earned Units quickly in the beginning. Over time, I started leveling up more slowly which meant I began accumulating Units slower, too.
Even so, I saw that I earned more Units for leveling up at higher levels than I did from leveling up at lower levels.
Then, I decided to try a new method to earn Units faster. Rather than play a single game, I decided to play the boosted games each day.
At the beginning of each game, I'd level up quickly to earn as many Units as possible. When I got bored, I'd start the next boosted game.
This seemed to help me earn Units faster than sticking with one game.
Mistplay Pros
The concept of earning gift cards to play games definitely has some neat features.
Get gift cards by playing games – By playing games, you earn Units that you can exchange for gift cards valued from $0.50 to $50.00.
Play games you'd play anyway – The app has a wide variety of games that you've likely heard of or even played before.
No credit card information needed – You don't have to provide any payment information to sign up. Use your Google or Facebook account to get started.
You don't earn more for watching ads – I thought there would mostly be ad-based games sharing their revenue with me. Instead, I found the games I played didn't require me to watch any ads at all.
Mistplay Cons
The app isn't perfect.
Low value earned per hour – I only earned an equivalent of $0.69 per hour for using Mistplay. If I was going to play the games anyway, that's not bad. It isn't a side hustle, though.
Only available on Android phones – If you only have an iPhone, you can't use this app.
Earning Units slows down as it gets harder to level up – It gets harder to level up the more you play. While you get more Units for leveling up at higher levels, it seems like the unit earning rate slows down significantly.
Not all games are available – The app only allows you to receive Units for playing games featured within the app. Your favorite games may not be included.
Must be 18 and live in an eligible country to play – Kids who want to earn some pocket change or people who live outside of eligible countries aren't allowed to use the app.
Mistplay Review Final Verdict – Is Worth It?
Ultimately, you'll have to decide if the low rate of earning is worth it for you. Here's what I've concluded after playing games on the app for hours.
If you want to give it a shot, download the Mistplay app here.
Mistplay Is Good For These People
I believe Mistplay is a good app for those that regularly play games on their Android phones. If you're going to be playing the games anyway, you might as well earn gift cards for playing them.
Personally, I could see myself using this app while I watch some TV to relax in the evenings before bed. Between commercial breaks and watching my wife's TV shows, there is plenty of time to get some gameplay in.
These Users Should Skip Downloading Mistplay
This app isn't a good fit for people that need to make money to pay the bills. It only pays in gift cards, not cash or PayPal funds.
You should also avoid Mistplay if you have problems getting addicted to gaming. Those who spend a ton of time or get tempted to pay money to level up in games can easily end up on the losing end.
Those under 18, not in eligible countries or who have iPhones will have to skip the app regardless of whether they want to use it or not.
Frequently Asked Questions (FAQs)
As you'd expect, there are quite a few frequently asked questions (FAQs) about Mistplay. I've tried to answer some of the most common ones below.
If you have additional questions, let me know in the comments and I'll consider adding them to this section.
Is Mistplay Safe?
The nice thing about using this app is it doesn't require entering payment information. You don't have to give them your bank account number or credit card number. You only have to sign in using your Google or Facebook account.
Is Mistplay Trustworthy?
Based on my experience playing games in the app, I have no reason not to trust it. It worked as advertised. I received my $5 Amazon gift card within the promised time frame, too.
How Does Mistplay Make Money?
I was convinced the company must make money using ads, but that isn't the case. Instead, the game developers pay Mistplay when a user installs the game on their phones.
The app then takes some of the money they get from their advertisers to fulfill gift card requests.
How Do I Find Mistplay Codes?
Mistplay codes, commonly referred to as Mistcodes, aren't common but can give you bonus Units. The company gives them out during special promotions.
According to the company, the best way to find these codes is by following the company on social media and signing up for their newsletter.
What Countries Are Currently Eligible To Use The App?
Mistplay's last update in June 2020 stated the following countries were eligible:
United States
Canada
United Kingdom
Germany
France
Denmark
Norway
Sweden
Finland
Australia
New Zealand
Singapore
How Do I Get In Touch With Customer Support?
If you're having a problem with your account, you can contact the app by using this page or emailing [email protected].
Ready to start earning gift cards by playing games? Download the app now.
What questions do you have? I'd be happy to answer them based on my experience playing.
Gift Card Selection
9.5/10
Pros
Get gift cards by playing games
Wide game selection
No payment information needed
You don't have to watch ads
Cons
Low value earned per hour
Only for Android devices
Unit earning slows as you level up
Not all games are available
Only 18+ and select countries can play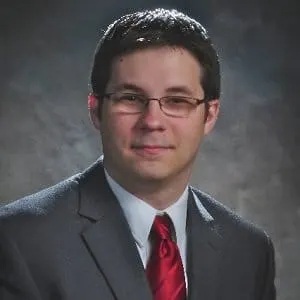 Lance Cothern, CPA holds a CPA license in Indiana. He's a personal finance, debt and credit expert that writes professionally for top-tier publications including U.S. News & World Report, Forbes, Investopedia, Credit Karma, Business Insider and more.
Additionally, his expertise has been featured on Yahoo, MSN, USA Today, Reader's Digest, The Huffington Post, Fast Company, Kiplinger, Reuters, CNBC and more.
Lance is the founder of Money Manifesto. He started writing about money and helping people solve their financial problems in 2012. You can read more about him and find links to his other work and media mentions here.