Coming up with side hustle ideas can be hard when all you've ever done is work traditional jobs.
That said, the extra money a side hustle provides can help your finances enormously.
I remember trying to figure out how to make more money in college.
The most helpful thing I did was searching for help to get potential money-making ideas flowing.
To assist other people in the same position I was in when I was first starting, I decided to compile this exhaustive list of side hustle ideas.
I've organized this list of potential income-generating possibilities by what you need to start earning money.
Some of these only need an internet connection or access to your car. Others require starting and marketing your own small business. There are plenty of options in between.
These side hustles can even turn into full-time careers. Once my blogging and freelance writing took off, I left my job as an accountant.
Now, what was once a couple of side hustles is a six-figure per year business.
You can quickly browse through our table of contents (see below) or read the whole list to find the perfect opportunity for you. It may turn into a new career or new business for you, too.
26 Online Side Hustle Ideas
Online side hustles are some of the best side hustles you can have. You can do part or all of the work from the comfort of your home. This can lower your costs of side hustling.
These can be great side hustles for introverts, too, since you usually don't have much face-to-face interaction.
Freelance Writer
Freelance writing is one of my favorite side hustles that I've been successful at. It's now my full-time job.
I started out earning about $60 for each article I wrote. Today, I've made over $1,000 for some of my most detailed pieces. Now that I write full-time, I've been able to earn six-figures per year between freelance writing and my blog.
Want to learn how to get started? You can try to figure it out yourself, or invest a little bit of money to learn from these great resources.
Holly Johnson's Earn More Writing Course
Holly Johnson is an amazingly productive freelance writer. She makes multiple six-figures per year just from writing. If that's not impressive, I don't know what is.
She's taken her knowledge and turned it into a course for new and experienced freelance writers. It shows you how to get started by creating a portfolio but also covers advanced topics, such as maximizing earnings.
I took this course after I had been freelance writing for a few years and I still learned new information. It helped me make even more money as a freelance writer.
If you're serious about starting a writing business, I highly recommend this course. Read my Earn More Writing Course review to learn more.
Ashley Barnett & Clint Proctor's Freelance Writing For Bloggers
If you're already a blogger, Ashley and Clint share how to turn your experience into a freelance writing career. Freelance writing pays much faster than blogging does. You can use this as a way to start earning money faster.
Learn more about Freelance Writing For Bloggers.
Start A Blog
Starting a blog isn't a side hustle that will pay quickly, but it can pay off massively in the long term. Some of my friends make multiple $100,000s or even over $1,000,000 per year blogging. That's not normal but it is possible.
I've been blogging for years, myself. In the beginning, I earned a little bit of money here and there. As my blog has grown over time, my income has grown.
Today, I make a solid part-time income blogging. Depending on the year, I've made between $20,000 to $40,000 from my blog alone.
If you want to get started blogging, learn how to create and start a self-hosted WordPress blog. This is the only path I recommend if you're serious about making money blogging.
If you want help with the whole blogging process, including how to monetize a blog successfully, check out Earn More Blogging by Greg & Holly Johnson. They've built their blog, Club Thrifty, to earn multiple $100,000s per year.
If you want more help on how to write killer posts, Ashley Barnett's Hit Publish course is a great way to get started. It focuses on how to publish great content on your blog.
This course would have saved me a ton of time and mistakes when I first started blogging.
Niche Website Creator
Niche websites are small websites super focused on a particular area. An example would be a website about how to make the best cup of coffee.
These types of websites can make money from recommending products to buy. You get a small cut of the sales price for referring the customer through a concept called affiliate marketing.
If you build the site large enough, you could even sell it down the road.
Resume Writer
Are you great at writing resumes that make it easier to land a job? You can use that skill to get paid. People are more than willing to pay for help if it gives them a better shot of landing a job.
Advertise your services on places people are looking for jobs. Let connections on LinkedIn know you offer the service. Post in job seeker Facebook groups, if that's allowed.
Proofreader
Proofreaders can make money proofreading a wide variety of pieces. You can offer to proofread books, blogs, technical transcripts, resumes, school papers, website content and more.
If you want to figure out how to get paid to proofread, Proofread Anywhere is a respected course you can use to get started.
Write And Sell Ebooks
If you love writing longer content, ebooks are a great way to make money. You don't have to go the traditional publishing route anymore.
You can sell ebooks on your own platform if you have one. If you don't, no worries. Amazon allows you to sell ebooks on their site and they're a massive marketplace.
Transcribing Videos Or Podcasts
An easy side hustle that anyone can do is transcribing videos or podcasts. People and businesses that create video or audio content may need to provide closed captions or a written version of their content.
This work can be tedious, but it's a great way to make money that almost anyone can do.
Social Media Management
Do you love interacting on social media? There is a ton of opportunity for firms to grow on social media. Some organizations pay freelancers to manage their social media presence.
You can find social media management clients by looking for part-time or freelance jobs on marketplaces.
Alternatively, you can pitch local businesses about how your services can help them grow their sales.
Facebook Ads Consultant
Everyone sees ads on their Facebook feeds. People get paid to design and optimize those ads for their clients.
If you take the time to learn the skills required to drive sales using Facebook ads, you can charge businesses for that service.
Want to figure out how to get started? Consider signing up for the Facebook Side Hustle Course.
Email Marketing Expert
Email marketing is another way companies drive sales. You can take the time to learn email marketing platforms such as Constant Contact, Aweber, ConvertKit and more.
Once you understand how the software works, you can pitch setting up email marketing to local businesses.
You can look for part-time and freelance opportunities on job boards, too.
Virtual Assistant
People, especially company owners, lead busy lives. Blog and online business owners, in particular, often hire virtual assistants (VAs) to help them manage their ventures.
Common tasks that blog owners outsource include email management, Pinterest image creation, content formatting, project management and more. VAs can often start out earning $15 to $20 per hour or more depending on the services offered.
If you want to learn how to become a virtual assistant, Kayla Sloan can help. She started as a virtual assistant and put everything she learned about becoming a VA into her course, $10k VA.
Influencer
Becoming an influencer is tough, but you can make money doing it if you make it happen. You usually have to grow a large following on social media, such as Twitter, Instagram, Tiktok or Snapchat.
Once you have a following, brands will often pay you to share their products or services with your followers. You can sign up for influencer marketplaces or reach out to brands directly to form partnerships.
Make sure not to overwhelm your followers. There is a delicate balance between sharing sponsored content and your everyday content so you don't bombard your followers.
Affiliate Marketer
Affiliate marketing is something not many people know about. Essentially, businesses work with affiliate marketers to drive more sales to their products.
Whenever a customer purchases a product or service after clicking through your affiliate link, the company pays you a referral fee. Some affiliate products pay large fees, such as 40%. Others pay much smaller commissions.
This works best if you have a platform that trusts you. Be careful. You should only recommend products and services you fully believe in. Otherwise, your followers may lose trust in you.
If you want to learn more about affiliate marketing, Making Sense of Affiliate Marketing is a great course. It focuses mostly on affiliate marketing for bloggers, but the lessons can be useful for anyone looking to get into the space.
Create Online Courses
In your career, you've likely developed specific knowledge that makes your job and life easier. Others just getting started don't have this experience yet.
Package what you've learned over the years into a digestible course and sell that knowledge. Be sure to provide value that can help people save time, save money or make more money.
I've taken many online courses myself. Every time I've learned at least one thing that has more than paid for the cost of the course.
Create An Online Store
You can make money by selling most things online. Digital printable worksheets or binders that can be printed are popular options. So are physical products in your home.
Another option is purchasing bulk items from another vendor and reselling them individually after customizing them.
Starting an online side hustle store can be simple with some platforms or you can make your own customizable website.
Voiceover Actor Or Actress
You can often work as a voiceover actor in a freelance manner. You can even work from home if you have the right equipment.
You'll need to invest in a quality microphone. Finding a space that has good acoustics to record is key.
If you want to learn how to become a voiceover actor and find jobs, you can learn from someone who has done it. Carrie Olsen, a professional voiceover actress, offers Voiceover Success Intensive course to help you get started.
Podcaster
Podcasting continues to grow rapidly in popularity. You can start your own podcast relatively easily.
The podcast will have to grow before you can start to land sponsorships, but podcasting can be a profitable side hustle.
YouTube Creator
Online video is another fast-growing corner of the internet. You can start a YouTube channel with the camera on your phone.
After you grow to a certain level, you can take part in YouTube's advertising program.
Before you reach that level, you can still make money. You can find direct sponsorships and recommend products as an affiliate.
Stream Games
If you build up an active audience, you can get paid to live stream your gaming sessions on Twitch. It isn't easy, but you can earn money from donations, subscriptions, brand partnerships and more if you're creative.
Patreon Benefiter
If you have a loyal following anywhere on the internet, Patreon could help you get paid. Patreon allows your followers to support you by signing up for a subscription donation.
You can choose to offer special benefits to different levels of subscribers to help encourage higher dollar value subscriptions.
Website Flipper
Those great at monetizing websites may want to consider website flipping. First, you buy an underperforming website listed for sale. Next, you optimize the blog to increase earnings.
If you successfully make the site more profitable, you can then likely sell the blog for more than you bought it for.
Website Designer
Website owners aren't always good at the technical aspects of designing a website. If you have coding skills, you can use them to create websites.
While you can make websites on several platforms, it helps to pick a single platform to become an expert in.
For instance, someone specializing in WordPress blog designs could make a decent hourly rate after learning the platform's ins and outs.
App Designer
App designers can make money side hustling in a few ways. If you have a unique app idea, you could create it and start a side business.
As an app designer, you can freelance for others that want apps created for them. You can charge per project or hour, depending on your arrangement.
Resell Tickets For Concerts, Sporting Events And More
In demand sporting event and concert tickets can often sell for much more than face value. If you're able to learn the market and secure tickets to popular events, you may be able to sell them for more than face value.
Make sure you understand the rules of the specific event and the local laws so you don't get in trouble.
Dropshipping Items
Dropshipping is an arrangement where you contract with a manufacturer or distributor to sell items on their behalf. The best part is, you never take delivery of the product.
Instead, the manufacturer or distributor sends the item directly to your customer. If you're great at obtaining customers and selling items, you could build in some profit by selling drop shipped items.
Sell Customized Items Through Established Platforms Such As Teespring
Some established companies allow you to sell customized versions of products on their site. For instance, you can design custom t-shirts and sell them on Teespring.
You get a cut of the profits for creating the products for sale. Teespring prints and ships the t-shirts. You don't have to do anything other than the design and marketing work.
3 On-The-Side Income Generating Opportunities Using Promotional Offers

Promotional offers present a unique opportunity to make money. You might even be able to make money using these offers for doing things you'd already do anyway.
Earn Credit Card Sign-Up Bonuses
Some credit cards will give you money to sign up for them and meeting certain requirements. Credit cards are willing to pay money to get you, a new customer, to try out their cards.
Most often, you have to make a specific amount of purchases within a particular time frame after signing up for the card. For instance, you could get $200 in bonus cash back for spending $500 on the card within the first three months.
I personally love this side hustle and have been doing it for years. I've earned thousands of dollars of credit card rewards from doing it. They've even paid for cruises for our family.
You can learn more about how credit card sign-up bonuses work here. If you want to see what bonuses are currently available, check out our list of the best credit card sign up bonuses, which I update monthly.
Earn Bank Sign-Up Bonuses
Bank sign-up bonuses are somewhat like credit card sign-up bonuses. Banks are looking for new customers and are willing to pay to get them.
I recently earned $500 for transferring money to a new Capital One 360 account. The rules for each offer vary, so make sure to read the fine print on any offers you receive.
As long as you can meet the requirements and profit, taking advantage of bank bonuses could be a great side hustle.
Earn Cash Back When Shopping Online
Did you know you can earn cash back for buying the things you already buy online? Rakuten is a cash back program that makes it happen.
Once you sign up for Rakuten, go to Rakuten and click through to the stores you shop at before you start shopping. This tracks your shopping trips so Rakuten can pay you any cash back you qualify for.
Rakuten usually runs deals to get new people to try their service. Right now, you can earn a $40 bonus for signing up and making a $40+ qualifying purchase in the first 90 days.
21 Side Gigs That Use Apps And Services
Some money-making ideas work thanks to side hustle apps or services that already exist. This makes them fairly easy side hustles.
In some cases, you can use their established customer base to make money faster. Other apps or services give you unique ways to make money.
Answer Questions As An Expert
Just Answer allows experts to get paid to share their knowledge.
Whether you're a car mechanic, doctor, lawyer, veterinarian, Certified Public Accountant (CPA) or other expert, people go to this website to ask you questions. You must verify your expert status before being allowed to answer questions.
As an expert, you can choose the questions you answer. You then get paid, depending on your status. Pay starts at 20% of the cost of the answer and can increase over time to 50%.
Try working as a Just Answer expert.
Teach English Online
If you have experience teaching and a bachelor's degree, you can teach English online and get paid. VIPKID allows you to teach from home or anywhere else you desire.
You'll be teaching Chinese children how to speak English, but you don't have to speak any Chinese. The classes are full immersion, so you'll only be speaking and teaching English.
You can get paid $15 to $22 per hour, but you have to work during times the students are available. This is normally early morning during weekdays and late evening through early morning on the weekends.
Try teaching English with VIPKID.
Provide Insights Based On Your Experience
Wouldn't it be great to get paid to provide your feedback or insight based on your experience? It's possible with a few services.
Respondent matches individuals with researchers and sponsors. The service helps these professionals gather important insights for projects they're working on.
As a respondent, you get paid for your insights if the researcher or sponsor chooses you based on an initial qualifying survey.
User Interviews is a similar service that matches researchers with participants. With this service, you receive payment for providing feedback on new products.
The company will match you with opportunities based on the information you fill out when you sign up.
Be A Mock Juror
Lawyers like to be prepared for the cases that go to trial. For this reason, they often pay mock jurors to listen to a case and provide feedback. This way, they can hone their presentation to have a better chance of winning.
Several websites offer the ability to sign up to be a mock juror. You'll usually review the details of the case and be paid to provide your opinion.
You may not get cases frequently, but getting paid for your opinion is a pretty easy job.
Complete Surveys
If you don't mind answering surveys, you can make some side hustle money by doing so. Surveys range from simple to complex. Some can take quite a while to complete.
In general, longer and more complex surveys or those with many requirements to participate may pay more.
If you're looking for places to complete surveys, here are a few options.
Get Paid To Play Apps
Did you know you can get paid to play games? Apps like Mistplay (read our full review here) allow you to earn gift cards for tracking your gameplay.
Mistplay makes money by referring you to new games. Then, they share some of the money they earn to pay out gift cards when you earn them.
Sell Items Through Decluttr
You can make money decluttering your home by selling items through Decluttr. Scan the barcode on your books, movies, games and more to see how much Decluttr will pay you.
If you want to turn this into a side hustle, you can visit garage sales and thrift shops to see if you can find any items you can make money on.
Participate In Focus Groups
Companies like to test products and services before they roll them out to the larger market. To help them do this, many businesses turn to focus groups.
Focus group participants are often paid for their time. There are a wide variety of websites that offer focus group opportunities. Some of them include:
Lose Weight Using Healthy Wage
Those looking to live a healthier lifestyle may have a goal to lose weight. If money motivates you, using the Healthy Wage app could help you make money and lose weight at the same time.
Healthy Wage allows you to wager on your ability to lose a particular amount of weight over a certain timeframe.
You win back the money you paid in and more if you're successful. If you lose, you lose the money you paid in. For this reason, you must be very committed to make money using Healthy Wage.
Sell Services Through Fiverr
Fiverr is an awesome website to start making money almost immediately. The original idea was to sell a service for just $5. Today, Fiverr allows you to sell services for a wide range of prices.
Fiverr keeps 20% of the sale to run the service, but it's an established platform that already has customers. This means you can begin making money faster than you could starting out on your own.
Start today by listing a service for sale on Fiverr.
Freelance On Upwork
Upwork is like Fiverr, but it isn't based on the idea of a $5 gig. Instead, Upwork is full of gig listings you can bid on.
Upwork focuses on web development, mobile development, design, writing, admin support, customer service, marketing and accounting services.
Upwork doesn't always pay well initially. That said, those that build an impressive record on the platform may be able to make more money.
Write Using The Medium Partner Program
If you don't have a platform and want to make money writing, Medium's Partner Program can help.
People that join Medium's Partner Program get paid based on the views your content generates from Medium subscribers. The more popular your content is, the more money you make.
Do Graphic Design Work On 99designs
Graphic designers may find more luck on 99designs. This platform allows graphic designers to compete for work.
The platform has customers give multiple designers an idea of what they want. The designers all come up with a potential solution. Then, the customer picks their favorite. The winner gets paid and 99designs takes a cut.
Clients can search for and work with designers directly, rather than through a competition.
Gig Walk
Gig Walk is an app that connects Gigwalkers with work. Most gigs are companies looking to see the conditions of their products or events without being obvious.
Sometimes, these companies want to make sure their products are displayed well and priced correctly. Other times they want to make sure a marketing event is done on-time and according to their standards.
You normally complete gigs by taking geotagged photos from your phone within the app. Once the job is done, you get paid via PayPal.
Field Agent
Field Agent is like Gig Walk, but offers more ways to earn. The app includes mystery shops, surveys, audits, digital product demos and other options.
This app doesn't cost anything, so it can't hurt to try it out.
Mechanical Turk
Mechanical Turk is run by Amazon. It's a way to get paid for human-intelligence tasks, or HITs as they call them.
You select from thousands of available tasks in the marketplace. Some side hustle jobs are as easy as identifying items in a picture or video. Other tasks include data verification, information gathering and data processing.
After the requester approves your work, you get paid.
Be A Mystery Shopper
Mystery shopping is a fun way to get paid to evaluate businesses. Companies can't always send their employees to stores to check conditions and compliance with policies because they'll be recognized.
Instead, companies hire mystery shoppers to assess the conditions and adherence to policies.
As a mystery shopper, you'll usually have to perform a certain set of tasks. During these tasks, you'll have to pay close attention to details, such as how long it takes for an order of food to get to you.
If you want to be a mystery shopper, here are a few services to check out:
Sell Items On Amazon Using Arbitrage
Stores often have closeout inventory that they need to get rid of. Sometimes, that closeout inventory could sell quite well online.
Many people have made good side hustles of buying up particular clearance items then selling them on Amazon.
This is called Amazon FBA (fulfillment by Amazon). You ship the product to an Amazon warehouse and they handle the rest for a fee.
If you get the items cheap enough, you could make a decent profit even after fees.
Resell Or Recycle Cell Phones
My old cell phones normally end up in a drawer somewhere in my house. You could create a business of collecting or buying old cell phones and reselling them to others.
If you can fix any broken parts, such as screens, you could make even more money.
More popular phones can be sold on websites like Swappa or Gazelle. Alternatively, you could sell phones locally on Facebook marketplace or craigslist and keep more profit for yourself.
Esty Shop Seller
Etsy allows creatives to sell physical products on their platform. Items must be handmade by you, vintage or a craft supply to qualify.
It's a great place for artists to sell their work on an established platform. You don't have to build the customer base because Etsy has already created it for you.
You do have to be good at photographing and describing your art so people can find it.
Sell Items On eBay, Craigslist Or Facebook Marketplace
Looking for a place to sell items you can't sell on Etsy? eBay, craigslist and Facebook marketplace are three great places to consider selling items you have around the house.
You can search for items to sell at yard sales or clearance racks at retailers.
7 Sides Hustles That Use Your Car, RV Or Home
Sometimes, you need assets to help you make money. If you own a car, RV or house, you might be able find a side hustle to make money by strategically using them in certain ways.
Drive Passengers Using Uber Or Lyft
Driving for Uber or Lyft can be a great way to make money in the short-term. Riders pay Uber or Lyft through the app, which then pays you.
Driving passengers does put wear and tear on your vehicle. That said, it can earn you money in the short-term. If you are smart about driving, you might even be able to make it work out long-term.
Signing up to be a driver requires you to go through a process, so you won't start right away. However, the process isn't too intense as long as you meet the standards.
Deliver Food With Doordash, Postmates Or Uber Eats
Delivering food with Doordash, Postmates or Uber Eats is a much faster process to get started. You aren't driving around passengers, so the rules aren't as strict.
Driving food to customers can subject your car to distinct smells. When I worked at Pizza Hut, I'd occasionally bring pizza home. My car would smell like pizza for days.
That said, it's a great way to earn a few bucks here and there if you enjoy driving.
Be A Personal Grocery Shopper On Shipt Or Instacart
Both Instacart and Shipt allow you to grocery shop for others and get paid for it. Instacart claims you can make up to $22 an hour or more and they pay weekly.
Both side hustle apps allow you to set your own hours to shop when it makes sense for you and your family. Instacart even offers an in-store shopper experience for those that don't have cars.
You may even be able to maximize earnings by shopping for both companies.
Rent A Room Or Vacation Home On Airbnb
Renting out a guest room or guest suite in your home could bring in a nice income, depending on where you live. If you own a vacation property that you only visit a couple of weeks per year, you could rent that out.
Renting your home or vacation home on Airbnb may take a little bit of getting used to. Once you have systems down, you could end up with a very profitable side hustle on your hands.
Rent Your Car On Turo
If your family has a vehicle they don't use often, you could get paid to rent it out. Rather than drive others around, you let others pay you to borrow your car.
Listing your car for rent is free. You get to set your price and rules for using your car.
You get 65 to 85% of the trip price, depending on which one of Turo's protection plans you pick. Some plans have no deductible while others have quite a few exceptions.
Learn more about listing your vehicle on Turo.
Rent Your RV On RVShare
RV owners rarely use their RVs year-round. If you don't live in your RV, you may want to consider renting it out when you don't use it.
RV Share allows you to list your RV for rent. They require RV insurance, which is added to the cost of every rental to cover any damage that may happen.
The site says they're the largest marketplace and you're in complete control of your rental. If you're ready to give it a try, check out RVShare.
Advertise On Your Vehicle With Car Wraps
If you'd rather just get paid to drive where you'd drive anyway, you might be able to get paid to advertise companies on your car. While some car wrap advertising companies are scams, there are some legitimate companies out there.
One company to consider is CarVertise. You have to drive at least 30 miles per day, have a clean driving record and own a 2008 or newer car with a factory finish paint job to get started with this company.
27 In-Person Side Gig Ideas
In-person side hustles provide a wide variety of money-making options. You may need equipment or skills to complete some of these ideas, but they can pay well.
Tutor Others
Tutoring can pay extremely well depending on the subject matter. The more advanced the subject matter, the more you may be able to charge.
While you can tutor over video chat, in-person tutoring is often preferred. It's easy to teach concepts and realize where errors are when you can work with the person face to face.
Look for tutoring opportunities on Facebook Marketplace, local Facebook groups, craigslist and more.
Babysitter Or Part-Time Nanny
Babysitting for a few hours here or there could bring in a nice side hustle income. You could give parents a break so they can go on a date and get paid at the same time.
Rates for babysitters depend on your skills, the number of children you watch and your area. Some parents are willing to pay more for babysitters with CPR certification or nursing skills.
Personal Trainer
Do you love working out? If so, you may be a good fit to become a personal trainer side hustler. Personal training can happen in-person at a gym or you can travel to your clients' homes.
Most of the time, people just need accountability and the push a personal trainer provides. Consider getting personal trainer certifications so you can charge more for your services.
Interior Decorator
If you have an eye for design, you could get paid to help others decorate their homes or businesses. Some people are willing to pay to have a beautifully designed space.
To get clients, it helps to have pictures of your work. Initially, this may be your own home. However, you can ask clients to allow you to take photos of your work after it is completed.
Then, make others aware of the services you offer. You might be surprised who will hire you.
Photographer
Photography is a side hustle my wife loves. For a while, she spent her free time as a freelance newborn photographer.
Since we've had kids, she's taken a break. Once the kids head off to school, I wouldn't be surprised if she started it up again.
While you do need professional equipment and photo editing software to get the best results, the expenses can be paid off quickly. My wife received hundreds of dollars per session.
That said, it does take time. You'll have to spend time at the photo session itself. Then, you'll have to take the time to edit the final product carefully.
Photography is a rewarding side hustle, but it takes time to learn. Consider working under a larger photographer in your area to get started.
Translator
Those that speak multiple languages have an interesting side hustle opportunity. Being a translator can help people that speak different languages communicate effectively.
In business scenarios, translators could result in big contracts. In personal settings, they can be very rewarding. Either way, you can get paid to be a translator.
You can start a website to market your services locally. Alternatively, consider networking within your local community with others that speak your second or third languages to find jobs.
Professional Snuggler
Yes, you can get paid to be a professional snuggler. While this may be an awkward side hustle for many, it could be the perfect fit for others. Some people just need a little bit of snuggling to feel better.
Make sure any organization you work with are professional before getting started. Set ground rules with clients before sessions and make sure someone else is aware of your whereabouts at all times.
House Sitter
When people leave on vacation, their mail piles up and their lawn or garden may wilt from lack of water. Indoor plants may die, too. Some people even worry about break-ins if their home is vacant.
To help ease these fears and maintain the home, some people hire house sitters. In some cases, house sitters visit the home a few days during the trip. In other cases, house sitters live in the home while the owners are gone.
If you don't mind living outside of your home regularly, house sitting can be a great way to make some extra cash.
Dog Walker
Dog lovers will thoroughly enjoy this side hustle. As a side hustler, you can let dogs outside at their homes or take dogs on walks often.
This service is often paid for by people that have long workdays. When families go on vacation, they may hire a dog walker to let the dog out while they're gone.
You can look for dog walker jobs on sites like Rover.
Overnight Pet Sitter
Some pets get anxious about being boarded. Not all pet owners are comfortable leaving their pets alone while on vacation. In some cases, it isn't possible. In others, the pet gets lonely and tears up the house.
To solve these problems, pet owners may hire overnight pet sitters. These pet sitters live in the home while the owners are gone or bring the pets to their own homes.
You can find overnight pet sitting jobs on Rover, as well.
Brand Ambassador
Big brands sometimes look for local brand ambassadors to work at local events. You may have to hand out samples or try to get people to sign up for a service.
Brand ambassador work isn't always the best paying, but it's a great way to make a few bucks if you like talking to people.
Movie Or TV Show Extra
If you live near an area with movie or TV production studios, you could get paid to be an extra. Extras typically don't get paid well. Even so, it's pretty cool to see if you make it in the final cut of the TV show or movie.
Modeling
Models are often needed for local events, much like brand ambassadors are. Search local job boards to see if there are any upcoming opportunities in your area.
Event Helper
Vendors at local events often need help setting up or tearing down big displays. I recently saw advertisements around me to help a major corporation set up for a large annual festival in my area.
This work is typically paid daily or hourly, depending on the gig. It isn't recurring work, but you can make a few extra bucks here and there.
Disc Jockey (DJ)
Those that love dance music may love a side hustle as a DJ. You'll have to invest in equipment and music, but you essentially get paid to be the life of the party.
It can take time to build up a music library and the proper equipment. You can start playing smaller gigs until you make enough to purchase the equipment necessary for larger gigs.
Having a business website or business Facebook page could be a great way to find clients.
Sign Spinner
Some people have random skills. If your talent is spinning a sign masterfully, you could make money advertising for businesses. Ask local businesses if they'll hire you as a sign spinner to bring in new business.
You'll need to have a way to get signs printed if the businesses don't already have them. Make sure to include this in the cost of the deal.
Car Flipper
People with mechanical know-how could make decent money flipping cars. You have to be good at negotiating and finding great deals.
As long as you have the skills and the right tools, you can repair slightly damaged cars or cars with mechanical issues. Then, you can sell them for more than you bought them for.
Research your state's laws to see how many cars you can sell per year before you're considered a dealer. Stay under that limit unless you plan to turn this into a full-fledged business.
Festival Vendor
Many of the booths at your local festivals or yearly gatherings are side hustles. The person that sells their special blend of spices and the food vendors might be working these events to make some extra money.
Depending on your skills and resources, you could set up a vendor booth doing one of many things. Next time you're at a festival, look at the vendors to see what you'd like to do. Then, make a plan to make it happen.
Artist
Artists can make money if they're willing to part with their artwork. You can sell existing pieces you've already created. Alternatively, you could get commissioned to make a specific piece of art for a client.
You might want to set up shop in an art gallery to get your artwork out there. Setting up as a vendor at a festival is another good way to sell your work.
Once you're established, customers may search for a website or Facebook page to stay connected.
Sell 3-D Printed Objects
3-D printers have made innovation even easier than in the past. My previous coworking space had a 3-D printer anyone could use. One person used it to make drone parts while others used it to create fun toys.
You can print whatever your mind desires as long as you can engineer it to be printed with a 3-D printer. You can use this capability to sell custom-made 3-D printed parts or objects to those who need them.
Thrift Store Reseller
Thrift stores can be a treasure trove of underpriced items. People donate items to get them out of their house. They may have no clue of the value of the items donated.
If the thrift store employees don't catch the items, they may be listed for much less than they're worth. This leaves opportunities for thrift store flippers.
You can go to your local thrift stores or Goodwills to scout for items. Purchase items you know you can make a profit on. Then, sell them elsewhere either online or in person.
Sell Your Hair
Selling your hair can be a profitable venture. In general, people that buy hair are looking for hair 10 inches or longer.
To sell your hair, it will have to meet other requirements. Your hair should be as natural as possible. That means no dying or bleaching. It means no perms, layers or damage from things like hot irons or straighteners.
If you're looking for a new look, you might as well make money from selling the hair you'd cut off, anyway.
Sell Your Plasma
Another part of your body you can sell is the plasma in your blood. Local plasma centers can pay you hundreds of dollars per month if you donate plasma as often as possible.
You have to drive to these centers and spend time waiting through the process. It's an easy way to make money if you qualify, but it won't make you rich.
Sell Your Eggs
Healthy fertile women may be able to sell some of their eggs. It's not an easy process and can be painful.
Selling eggs can pay exceptionally well. In fact, you could earn thousands of dollars for doing so.
Unfortunately, not everyone can donate. You have to get screened before starting the process, which may result in your disqualification.
There are ethical considerations you may want to think about. In theory, a person born from your egg could be roaming the world in the future.
Sell Your Sperm
Men can make money selling their sperm. It's a much easier process than donating eggs.
Sperm donors have to make sure they're comfortable with the idea of having multiple children roaming the world, thanks to their donation.
If this makes you uncomfortable or you think it might do so in the future, this side hustle isn't for you.
Be A Surrogate
Women that don't want to donate eggs but wouldn't mind carrying a child for someone else may want to consider being a surrogate. When you agree to carry someone else's child, you often get paid generously.
You should seriously consider signing a contract. The contract will likely spell out how you can live your life during the surrogacy. That may mean limiting certain activities for the duration of the pregnancy.
Have a lawyer review any contracts before you sign them to protect yourself.
Participate In Clinical Trials
Medical research needs clinical trials to move forward. Researchers pay participants to be a part of these trials.
You normally have to meet a set of specifications to participate in a particular trial. You may have to have a specific disease or meet particular health requirements to be part of the trial.
Be extremely careful before committing to these trials. Read all of the data regarding potential risks.
If you aren't comfortable with the risks, do not participate. Your health isn't worth the money no matter how much it is offering.
39 Side Hustles Ideas That Can Turn Into Local Businesses
Some side hustles have significant money-making opportunities. These opportunities may even have the potential to turn into full-time businesses if you want them to.
Of course, you can always limit your time spent on these side gigs to however much time you're willing to spend.
Food Stand Or Truck
Do you have a meal everyone raves about? Consider selling it at a food stand or in a food truck.
There are definitely upfront costs to get this business going, but the upfront expense can be worth it if your food sales take off.
Make sure to check with your local government to see if you need any permits to run a food stand or food truck before you get started.
Baker
My wife makes some pretty fantastic birthday cakes. Our neighbors caught on and started paying my wife to make cakes for their birthday parties.
Make sure to factor in the cost of your time and ingredients if you decide to sell your baked goods. Otherwise, you might set your prices to low and end up working for pennies an hour.
Sewing And Alterations
Clothes don't always fit as they should when you buy them off the rack. If you're short, you may need to get pants hemmed. Clothing for special occasions may need to be altered to fit just right.
Sadly, the art of sewing has all but disappeared. Instead of doing it themselves, people pay alteration companies to do it for them. If you know how to make alterations like a pro, consider making it your side hustle.
Knife Sharpener
Dull knives can drive chefs crazy. Most people don't know how to sharpen their knife blades properly, though.
You could make a business out of sharpening other people's knives if you're skilled at doing so.
You'll need knife sharpening tools to do the job. Expect to get paid a few dollars per knife.
Pool Cleaning And Maintenance
Pool owners love the idea of swimming in their pools, but not if they're green. Maintaining a pool isn't something that comes naturally to everyone.
It involves using pool chemicals, making sure that water is balanced and keeping it clean. Rather than try this themselves, many pool owners hire a pool service to maintain their pools.
If you know how to maintain a pool, you can start a pool cleaning and maintenance side hustle to bring in extra cash.
Rental Property Management
Managing rental properties can be a headache for landlords. Many hire out property management to businesses that offer this service.
People that own rental properties already know how this works if they don't outsource it themselves. If you're a landlord looking to make some extra money, consider offering rental property management as a side gig.
Check with your local government to see if you need any certifications to offer this service before you get started.
Car Detailer Or Washer
Car lovers obsess over having perfectly cleaned and detailed cars. Some people thoroughly enjoy cleaning cars and making them spotless. If this sounds like you, mobile car detailing or washing could be a great side hustle.
You don't have to have a shop to start this money-making idea. Instead, offer to visit clients at their workplace or home. You may have to buy some cleaners and tools upfront, but they can pay for themselves after a few jobs.
Carpet Or Floor Cleaner
Carpet, tile and other floors can get grimy over time. Consumer-grade equipment can only clean so much.
You could purchase commercial floor cleaning equipment and supplies and start a floor cleaning side hustle.
When you're done with a job, schedule a follow up for the next year to clean again and make even more money.
Vacation Rental Or Commercial Office Space Cleaner
Cleaning vacation rentals and commercial office space is another way to make money on the side. Those with attention to detail and patience to get everything spotless can excel in this side hustle.
Vacation rental cleaning can be profitable if you live in a tourist destination. If you don't, consider cleaning office spaces, instead.
Electronics Repair
Repairing damaged electronics, such as cell phones, isn't always difficult. It requires knowledge, which you can learn online, and practice to perfect the processes.
If you find yourself repairing your own electronics often, consider offering it as a service. This service could pay well, especially if you have friends and family that are rough on their electronics.
Estate Sale Organizer
Sorting through an estate after a person passes away can be a major bummer. Some people decide to hire estate sale organizers to take over the task, instead.
If you're able to set aside a few days to manage and run an estate sale, you could get a cut of the proceeds. You'll need to price the items and market the sale to get a good turnout.
Estate sales usually last a few days so everything can be sold. They take days of preparation, as well. As long as you have enough time to dedicate to these tasks, it could be a great income generator.
Make sure family members have taken all important items before the sale starts.
Multi-Level-Marketing Sales
I hate multi-level-marketing. I personally believe it's not worth the effort most people put into it. Many people get stuck with inventory they can't sell.
That said, some people excel in multi-level-marketing programs. If you feel like you can succeed without selling your soul, it might be a good way to bring in extra income for your family.
Mobile Oil Change Service
Changing motor oil is a fairly simple process in most cars. Those that have experience changing oil frequently could make money offering the service on a mobile basis.
You can offer to drive to a person's home and change their oil there. You'll need the proper tools to do the job, but you could make money offering this convenient service to others.
House Cleaner
Busy parents that both work may not have time to deep clean their homes. You can clean their homes weekly or offer deep cleanings on a monthly or bi-weekly basis.
It may seem awkward to clean a home when the owners are present, but it's a great way to make money. Paying attention to details is key to being an excellent house cleaner.
If you enjoy cleaning, this might be a good way to increase your income.
Local Newsletter Or Newspaper Creator
A neighbor recently started publishing a neighborhood newsletter that gets delivered to every house. The newsletter is free to receive, but companies pay to advertise on it.
You can start a similar newsletter for your neighborhood. The key is providing useful content people want to read. If you do this and can get companies to advertise in your newsletter, it can be a profitable side gig.
If you don't pay postage, make sure you understand the regulations on where you can place the newsletter. Putting it directly in the mailbox could get you in hot water.
Mobile Car Mechanic
Mechanically inclined people can make side hustle money by providing mobile mechanic services.
You won't be able to handle all problems at a person's home or workplace, but simple fixes can normally be completed.
You should be able to charge a premium for the convenience.
Custom Furniture Maker
I've had friends that make some awesome wood furniture. In particular, they make amazing tables and bed frames.
If you love woodworking and are good at it, you can build custom furniture for others. The materials can be expensive, so make sure to get at least some of the payment upfront.
This way, you can verify the purchaser can pay for the furniture you're making. Otherwise, you could end up with custom furniture and no buyer.
Moving Helper
Physical labor can be a side gig. Contact local moving companies to see if they need extra help loading or unloading moving trucks.
You may be able to find gigs looking on Facebook Marketplace. In these cases, you can often work directly with the person moving, cutting out the middle man.
Handyman
Those that are handy around the house can use the skills they have learned to make money. You can advertise your handyman services as odd jobs depending on what you're comfortable doing.
You can post flyers around your neighborhood or look for jobs on craigslist or Facebook Marketplace.
Make sure you don't perform any tasks that should be completed by licensed individuals in your state.
Home Inspector
If you love real estate, you might want to look into becoming a home inspector. You can usually earn a few hundred dollars doing a home inspection over a few hours.
Some clients need home inspectors during regular business hours. These customers won't be ideal if you work a day job.
Other clients would be ecstatic to find home inspectors available during evenings or on weekends when they're off work.
Party Or Wedding Planner
Do your friends always compliment you on your amazing party planning? If you enjoy doing it, you may want to make party or even wedding planning a side hustle.
Weddings tend to pay more, but take more time and effort. Consider regular party planning if you can't commit to the higher level of detail that weddings normally require.
Personal Chef
Great cooks can be hard to find. You can use your cooking skills to make money by cooking for others.
Two standard options include cooking in your clients' homes or making and delivering food to your clients. You could even prepare food to be cooked along with directions on how to cook it.
Music Lesson Instructor
Playing an instrument is a fun skill. You can pass that skill along to others as a music lesson instructor while getting paid.
It's essential to have a base skill level before teaching others. You want to make sure your techniques are proper. This way, you won't teach your students bad habits.
Music lesson teachers can set up half-hour or hour-long lessons depending on the clients. The pay can be decent.
Yoga Lesson Instructor
Yoga is a popular form of exercise. If you've developed strong yoga skills, you can run yoga classes for others.
Depending on how involved you want to get, you could set up a yoga studio in a building. Those that don't want to get as involved could hold yoga lessons at a local park, if allowed.
Aquarium Cleaner
As a former fish owner, I'll be the first to admit aquariums can get dirty. You can offer to clean aquariums as a side hustle.
Make sure you know what you're doing and how to avoid stressing out the tank's inhabitants while you clean. Otherwise, your clients could end up angry with dead fish.
Vending Machine Operator
Vending machines are common at workplaces and in many other locations. Someone owns and maintains those machines. They even profit from them.
If you have the money to purchase a vending machine, you might be able to run your own vending machine side hustle. The key is finding a suitable location that will result in many purchases.
Keep in mind, you'll have to stock the machine regularly. The good news is you get to collect the money it brings in.
Window Cleaner
Some people, myself included, hate dirty windows. They might hate cleaning them, too. This can be especially true if they're hard to get to.
Commercial buildings are often covered in glass, as well. As long as you don't mind cleaning windows, being a window cleaner can be a profitable side hustle worth considering.
Be safe when completing this side hustle. You'll need proper tools and safety equipment for hard to get to windows. Having that equipment is why you can charge more for harder jobs.
Gutter Cleaner
Cleaning gutters can be a nasty job, but it can pay well. This side hustle may take a little bit of time to master. Once you do, this side hustle idea should be relatively straightforward.
Gutter cleaning can be a more seasonal task. At the same time, some people rarely get their gutters cleaned and may call you at random times of the year.
Lawn Mower
If you have a lawnmower, you could start a side hustle today. Mowing lawns is a side hustle I took part in as a kid, but it doesn't have to be a kid's job.
My cousin owned his own lawn mowing company for many years. He made quite a decent side income doing it. The key is getting clients and keeping them happy.
You'll likely need more than just a lawnmower. Transportation is a must. If you have those bases covered, you can start side hustling as a lawnmower today.
Landscape Artist
Designing the landscaping of a yard is much different than mowing lawns. Some people have an eye for making amazing landscaping plans for homes.
You could make money by providing designs to potential clients with this side hustle. If you want to make even more money, you can get paid to make the plans a reality.
Dog Waste Removal
People love having dogs at pets. The part people don't like is picking up their dog's poop. Take advantage of this discrepancy by offering dog waste removal services.
You could get paid to visit clients' yards and pick up dog waste weekly. It's a stinky job, but it pays.
The best part about this side hustle is once you get recurring clients, the money keeps coming in as long as you perform the service.
Professional Organizer
Is organizing your superpower? Others will pay for your skills. Professional organizers can get paid to implement and install organization systems in clients' homes.
Some clients' may prefer for you to get them set up and started on the organization process. Others will want you to organize their homes completely.
Pressure Washer
Home exteriors and even driveways and sidewalks can get dirty over time. Pressure washing these home elements can keep a home looking like new.
You can start a side hustle providing pressure washing services to those that don't want to do it themselves. You may get a bit wet in the process.
Make sure you understand how powerful your pressure washer is before you start taking paid client work. They can do serious damage to homes and humans.
The last thing you want to do is hurt yourself, someone else or damage a client's property.
Home Stager
Selling a home can be a stressful process. Having a home that sells quickly can make the process a bit smoother.
If you have an eye for designing rooms, you may want to be a home stager. You can work with home sellers or real estate agents to tastefully present a home to potential sellers.
Depending on the client's budget, you may be forced to work with what the client has. In these cases, you want to focus on rearranging and decluttering.
Clients with bigger budgets may be able to rent furniture to stage the home to get top dollar for their property.
Local Tour Guide
Those that live in a popular tourist destination can be a local tour guide for visitors. You can show visitors around and share some of your favorite spots.
Depending on the location, you may need a car to drive customers around. Those in city centers may be able to do walking tours instead.
Notary Public Or Loan Signing Agent
Becoming a notary public isn't a challenging process. As a notary, you verify people are who they say they are before they sign important paperwork. Essentially, you help prevent fraud.
Notaries can take things one step further and become a loan signing agent. Loan signing agents are paid to assist with the process of signing paperwork to close loans.
Between being a typical notary and a loan signing agent, you could make a decent side income as a mobile notary.
Scrapper
Certain metals, such as copper and aluminum, are valuable enough to be salvaged. You can haul away these metals, or items that contain them, from homeowners who don't want to deal with disposal.
You'll need to separate and sell the valuable metals to make money. The downside is you have to dispose of whatever else came with the metal. Make sure to figure this into your profit calculations before you get started.
Trash Hauler
I've never had a pickup truck or a trailer, but my dad has always had one and lived close by. Now that I live in another state, I don't have a way to dispose of large items at the dump without renting a truck.
Rather than rent a truck, I'm much more likely to pay someone who has one to haul my large trash off for me. Trash haulers need to make sure they consider any dumping fees they have to pay when calculating rates.
That said, it can provide truck or trailer owners extra income for doing something as easy as hauling trash away.
Pet Grooming
Certain animals need to be groomed regularly. If you're skilled enough to groom these animals, you could make a nice side income.
Clients can bring their pets to your home if you have a grooming operation set up at home. If you have the tools to groom on the go, you could even provide mobile pet grooming.
9 Part-Time Side Hustle Jobs Worth Considering
Nothing says a side hustle can't be a part-time job. In fact, some of these side hustles are a great way to earn extra money reliably.
Tax Preparation
Tax preparation firms are always looking for new and experienced tax preparers to help get through tax season.
From about January to April every year, U.S. citizens file their tax returns. That means this side hustle is a seasonal way to make some extra money.
Some companies, like H&R Block or Liberty Tax, will hire people willing to learn taxes. Others, such as CPA firms, require formal education or a base level of knowledge before hiring you.
Regardless, this side hustle can pay well for a few months per year.
Consultant
Do you have expertise in a particular type of business? If so, company owners may be willing to pay for your help.
You can make proposals for how you can help firms increase their revenues, lower their expenses or both. Alternatively, some may hire you as a subject matter expert to solve a problem they're facing.
Bookkeeper
Businesses have to keep track of their income and expenses to file their tax returns. Many companies hire local bookkeepers to handle this task for them.
If you take the time to learn bookkeeping, you could easily take on a couple of small clients as a side hustle. You typically have to learn a certain software, such as Quickbooks or Xero, to get started.
Once you have an established relationship with a client, you continue doing the bookkeeping month after month for reliable income.
College Professor
Colleges are often looking for adjunct professors to teach night or weekend classes. If you have the right education credentials, you may be able to pick up a class or two to earn extra money.
Community colleges and online colleges may provide more opportunities than traditional universities.
Sports Coach
Are you an amazing player in a particular sport? If so, you could coach children or even adults in the game you specialize in.
People are always looking to improve their game. Find these people and sell them your coaching services. Clients may outgrow your skill level, so always be on the lookout for new clients.
Sports Referee
Sporting leagues, both professional and amateur, need referees to run their games. Sometimes these are volunteer positions. The higher the skill level, the more likely there are paid referee positions.
Many recreational leagues run on weekends or in the evenings. This could be a perfect side hustle if you have a day job and you love sports.
Take Temp Agency Jobs
Temp agencies pair employers that need workers with workers that need jobs. Temp agencies usually take a cut of the earnings to provide this connection.
Even so, it can be a great way to get work when you need it on your schedule.
Make sure the temp agencies know of any specific skills you have, such as an accounting background. If you do, they may be able to connect you with higher-paying opportunities.
Travel Agent
Some travel options still pay travel agents to refer customers to them. Find a type of travel you love and could sell easily. Then, look to see if you could get paid for being a travel agent for those destinations.
As long as you have access to the internet and a phone, you may even be able to work from home.
Work From Home Customer Service
Some companies allow their customer service representatives to work from home. All you typically need is a computer and a phone line.
Requirements will vary by employer, but it's possible to find flexible employers. Some may let you work during your free time, such as evenings and weekends.
Frequently Asked Questions (FAQs) About Side Hustling
Are you hesitant about starting a side hustle for one reason or another? Here are the answers to some common questions that may put your mind at ease.
What Is A Side Hustle?
A side hustle is an activity where you make money outside of your normal job. Also called side gigs, they could be small businesses or simple tasks you do for money in your neighborhood.
Side hustles are generally freelance opportunities, but a part-time job could be considered side hustles depending on the perspective.
How Do I Get Started Side Hustling?
Many people overanalyze how to start their side hustle. The easiest way to get started is by taking action. Go out and earn your first dollar. Then, rinse and repeat.
If your side hustle requires a license, insurance or other legal aspects, get that taken care of first. Beyond that, it's all about making it happen.
As your side business grows, make sure you pay attention to your business's financial needs, including taxes.
How Do I Pick The Best Side Hustle Idea For Me?
Picking the best side hustle for you is about preference.
Some people want to make money fast and don't care what they do. In this case, being part of the gig economy is a fast way to get jobs. Driving for Uber or being an Instacart shopper can result in quick pay.
Others want to grow a business that can turn into their full-time career. In these cases, you may choose a slower starting side hustle that has the potential to make more money long term.
Do I Have To Pay Taxes On My Side Hustle Income?
In the United States, you have to pay taxes on all of your income. This includes any cash you receive from side hustles.
If you are getting paid as a self-employed individual, you'll usually need to pay self-employment tax on your profit. This is 15.3% of your self-employment earnings and is in addition to any federal or state income tax you'll owe.
Side hustlers that become successful may need to start making estimated tax payments. If you don't and make too much side income, you may owe interest and underpayment penalties at tax time.
Can I Get Fired For Side Hustling Outside Of My Job?
In some instances, you can get fired for side hustling outside of your job. Check your employer's employee handbook and policies and procedures.
Some companies limit your money-making activities out of work completely. Others may restrict you from performing the same tasks you do at your job outside of work.
When I worked at a CPA firm, I heard one employee got fired for doing bookkeeping on the side. The employee was courting the firm's clients to leave the firm and work with the employee on the side.
This is a prime example of crossing the line where you can definitely get fired.
Have More Side Hustle Ideas?
If you have more side hustle ideas or have any questions about side hustling, please leave a comment below. I'd love to add new ideas to my list or answer any questions you may have.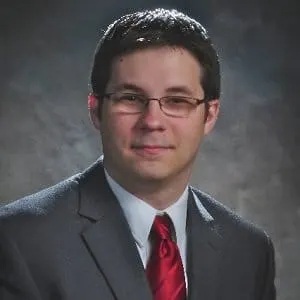 Lance Cothern, CPA holds a CPA license in Indiana. He's a personal finance, debt and credit expert that writes professionally for top-tier publications including U.S. News & World Report, Forbes, Investopedia, Credit Karma, Business Insider and more.
Additionally, his expertise has been featured on Yahoo, MSN, USA Today, Reader's Digest, The Huffington Post, Fast Company, Kiplinger, Reuters, CNBC and more.
Lance is the founder of Money Manifesto. He started writing about money and helping people solve their financial problems in 2012. You can read more about him and find links to his other work and media mentions here.