I have been a saver with Capital One 360 since September 2009, so this review comes from quite a few years of personal experience!
I signed up for their 360 Checking Account and 360 Savings Accounts soon after I graduated from college as a way to help me get the most of my cash and organize my money like no other bank would let me.
Over the many years I have been a member at Capital One 360 I've explored their offering and haven't been disappointed with hardly anything, even though all banks have a small problem or two. They've even added even more useful features that I now use often.
What's So Great About Capital One 360?
If there was just one thing I loved about this bank, it'd make my review a lot easier, but the list of things I love about this bank is a long one.
The Basics
First off, let's start with the banking basics. There are no fees and no minimum balances on their 360 Checking and 360 Savings accounts, a must for any bank account I own.
Interest Rates
The other main feature, their interest rate, is normally one of the higher interest rates in the online banking world. It almost always beats the interest rates at your local brick and mortar banks by a long shot.
ATMs
Capital One 360 also has a large network of ATMs through the Allpoint network which you can use with no fees at all. I've always been able to find a free ATM near me without going too far out of my way.
Transferring Money
Finally, if you ever want to transfer money to one of your linked accounts, all you have to do is set up an automatic transfer. Most of these transfers only take 2 business days, but they can't guarantee this time frame due to the different ways other banks can handle these transactions.
Depositing Checks
When I first became a member 2009 I had to mail checks into the bank or deposit them into my brick and mortar bank and then transfer them to Capital One 360. Luckily, they've greatly improved this process and now let you scan in your checks on your computer or snap pictures of them on your smartphone!
The interface is very easy to use and it greatly speeds up the check depositing process over the old method. Capital One 360 listened to their audience and made a change for the better.
Bill Pay
Capital One 360 also offers a Bill Pay center to pay your bills electronically or by mail with a check. They'll keep track of any bill reminders you set up, recent payments, the companies and accounts you normally pay and your Bill Pay history.
P2P (Person to Person) Payments
This is another one of my personal favorite features that Capital One 360 offers. I can send money to anyone with a bank account and an email address with this feature. All I have to do is enter their name, email address and the last four digits of their bank account number.
If the person you're paying has a Capital One 360 account they can pick up their money instantly. If the person you sent money to has a different bank all they have to do is pick up the money and, after accepting the money, it should be available in their bank in two business days.
This saves me a lot of hassle and means I don't have to break out my checkbook and write a check as often.
Mailing A Check
Another payment option is to have Capital One 360 mail a check for you. All you do is fill out who to write the check to, the amount and where to send it to. Capital One 360 will take care of the rest and mail it! No envelopes, stamps or fees required.
Organizing Your Money with Multiple Savings Accounts (Sub-Accounts)
I love how they allow me to organize my money in many different savings accounts (often referred to as sub-accounts). This was a great help for me when I was first getting started with my finances. It allowed me to visualize my goals and my budget by splitting my paycheck up into different sub accounts and watch each goal grow separately.
At one time I easily had 15 sub accounts all for different goals. Sometimes I went a bit overboard, but it is easy to close a sub account as well, so your banking interface doesn't have to be any more cluttered than you want it to be. You can have no savings accounts at all, just one, or quite a few if you'd like. The decision is yours.
Automatic Savings Plans
I also love Capital One 360's Automatic Savings Plan feature that allows me to set up automatic transfers from my checking account to any of my savings accounts on differing dates such as weekly, bi-weekly, monthly, on the 1st and 15th, on the 15th and last day of the month, or on the last day of the month.
This one feature was amazing as it let me automate my savings goals based on when my paycheck was direct deposited in my account.
By automating my savings goals, I was less tempted to spend my money on frivolous things that would be gone tomorrow. Once the money was in my savings account it had put enough of a barrier up for me to not waste my hard earned money.
Of course, I could have transferred it to checking whenever I wanted, but I never did and hopefully you won't either.
My Savings Goals
Speaking of savings goals, Capital One 360 has an awesome tool called My Savings Goals. Basically, you figure out what you're saving for, how much you want to save, which account you're saving in and when you want to reach your goal by.
Based on these inputs, you'll get see a widget that allows you to see how much you need to save each month, week, or paycheck to reach your savings goal by your goal date. After you save your goal you'll be able to revisit it on the My Goals tab and see your percentage progress and look into the details such as how much time is left until your goal time arrives.
You can also review your previous goals under the Great Saves tab if you want some inspiration or to see how far you've come.
Are There Any Drawbacks to Banking with Capital One 360?
There are some small drawbacks to banking with Capital One 360 at this moment. They don't offer the highest interest rate of any bank online, but they are normally in the top handful of national banks.
They charge for checks, which some other banks do not charge for. Finally, you need to have brick and mortar bank account to be able to deposit cash and to have a bank to transfer money to and from Capital One 360 as needed.
That's all I can honestly think of as far as drawbacks go. If you have an account and can think of anything else, please let me know so I can include it in this review.
The Final Word On Capital One 360
Capital One 360 has been an awesome bank in my experience. They're light years ahead of your typical brick and mortar bank in almost every way. I would definitely recommend Capital One 360 to any of my friends and family. Actually, I have! I suggest if you're looking for an awesome bank that you check Capital One 360.
Common Questions About Capital One 360
How can Capital One 360 offer a higher interest rate than my local bank?
Since Capital One 360 is an online only bank, they don't have many of the costs that your local bank does. They don't have to pay for real estate and branch locations or the employees to man them. This saves Capital One 360 a lot of money and this allows them to pay you higher interest rates.
What if I need help with something? There aren't any branches to go to!
No worries, Capital One 360 will respond to your email within 24 hours OR you can call Capital One 360 anytime between the hours of 8AM and 8PM, 7 days a week. Their customer service number for new customers is 1-800-464-3473 and for existing customers you can call 1-888-464-0727. You can also use their mobile app or write by mail.
I've always had a great experience whenever I have called and the associates are very courteous. They really know their stuff!
Bank XYZ has a 0.1% higher interest rate. Shouldn't I chase that rate to get more for my money?
If your sole goal is making more money despite everything else, you can be a rate chaser over amounts as small as 0.1% in interest. However, even if I had $100,000 in my bank account that would only amount to a $100 difference per year. With a more modest balance of $10,000 that is only $10/year. If using Capital One 360's Automatic Savings Plans or other features saves you more than that you'd be better off sticking with Capital One 360 rather than chasing rates.
Can you think of any other common questions? Let me know and I'll add them, along with an answer (after I've researched it), in this section.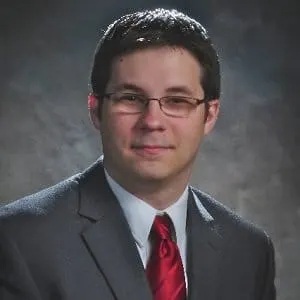 Lance Cothern, CPA holds a CPA license in Indiana. He's a personal finance, debt and credit expert that writes professionally for top-tier publications including U.S. News & World Report, Forbes, Investopedia, Credit Karma, Business Insider and more.
Additionally, his expertise has been featured on Yahoo, MSN, USA Today, Reader's Digest, The Huffington Post, Fast Company, Kiplinger, Reuters, CNBC and more.
Lance is the founder of Money Manifesto. He started writing about money and helping people solve their financial problems in 2012. You can read more about him and find links to his other work and media mentions here.