Tori and I have been looking for the perfect furniture for our home for months.
We finally found exactly what we were looking for and waited for Memorial Day weekend to take advantage of sales.
Unfortunately, not everything went as planned.
We're sharing our experience so you won't fall victim to the same tactics.
Furniture Stores Tricks To Watch Out For
The first trick to watch out for is a promise that the salesman can't keep.
When we originally visited the store to find the furniture we wanted, the salesman said he would be able to pay for our sales tax on our whole purchase.
Unfortunately, when we returned to buy the furniture this past weekend, he said he could not honor the sales tax promise because the furniture was on sale.
The furniture was not really on sale.
While the placard said that the furniture was on "Rollback", the furniture has been on rollback for months and, in reality, the price is their regular price.
You can't force a salesman to honor a promise, but you can take your business elsewhere.
Sell Today But Won't Show Up For Months
Despite the fact that we had been made a promise the salesman couldn't keep, we decided to get a quote to find out exactly how much the furniture we wanted would cost and when we would get it. Initially, the salesman said we should be able to get our furniture in eight weeks.
We were shocked it would take so long to get our furniture, so I asked him to check again so he could give us a guaranteed delivery date. After performing some research, the salesman came back and said it would probably be four to five months before we would receive our furniture.
Don't be surprised if something similar happens to you. Many furniture stores order their furniture from overseas and it can easily take months to show up in the United States. If there are any hiccups in the process, it could take even longer.
Before you make your purchase, find out where the furniture is coming from and when you can expect it to be delivered. Get it in writing just in case any problems pop up down the road.
We Don't Negotiate
Believe it or not, there are furniture stores that don't negotiate one single penny off the purchase price while others will discount their furniture if you simply ask. Unfortunately, if you fall in love with furniture at a place that doesn't negotiate you may be stuck paying full price.
Related: When Negotiating No Longer Works It Is Time To Switch
However, for every furniture store that will not negotiate, there are a few furniture stores that will negotiate.
Just keep in mind that that negotiating doesn't always mean you're getting a good deal. You could end up buying a poorly built piece of furniture that was marked up an insane amount, instead.
What's even worse is when you take out the furniture store's 0% financing offer and are stuck paying for the poorly made furniture for years.
Not All Furniture Is Exclusive
So after we dealt with a furniture store that wouldn't negotiate and couldn't deliver our furniture for weeks, we finally found the furniture we wanted. We were able to find out who manufactured the specific piece through the power of the internet. Lucky for us, it was a pretty popular brand.
We took the item information we found online and were able to find the same exact furniture at another store for $440 less than where we originally found the furniture. Don't ever believe that a piece of furniture is exclusive to one store without doing your research first.
Take a picture of the store tag and Google the information to see what you find. Worst case, they're telling the truth. Best case, you find out it isn't exclusive and you can price shop for the best deal.
Cash Isn't Always King
The last trick to watch out for can give you some of the biggest returns. Traditionally, many furniture stores will offer you a small discount if you pay in cash or via check because they won't have to pay credit card processing fees. Sometimes the discount will be as much as 3%.
Assuming you don't have a problem with debt, I always suggest you turn down the discount and pay with a credit card. Granted, you'll need to pay off the credit card in full immediately, but the benefits far outweigh a 3% discount.
When you pay with a credit card you get consumer protections in case things don't turn out as they should. If fraud is involved or you have another problem with the furniture you end up receiving, you may have an extended warranty or other protections through your credit card.
However, this is just the icing on the cake. The real value comes next.
My favorite part about paying for furniture is the credit card rewards. While basic rewards may allow you to earn up to 2% cash back on your purchases, the real benefit comes with sign up bonuses.
You could earn anywhere from a couple of free nights in a hotel to up to $500 in travel credit or gift cards depending on the size of your furniture purchase. Just plan ahead and get the credit card prior to your purchase and you'll get a ton more free money than a lousy 3% cash discount.
It works even better if you secure a credit card that offers 0% on furniture financing for a few months. This way, your cash can sit in the bank and earn interest.
Not All Furniture Dealers Are Alike
Not all furniture dealers are alike. Some are honest while others are dishonest. Watch out for these common furniture buying traps and you should be able to find a decent deal without running into problems.
If you do end up having a problem, hopefully your credit card protection will save you from any major hassle.
Have you ever run into any of these common furniture shopping problems? What ended up happening? I'd love to hear any stories you may have in the comments below!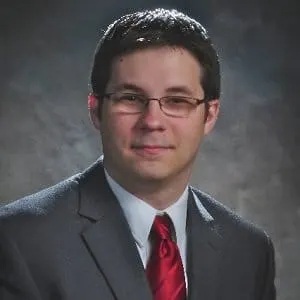 Lance Cothern, CPA holds a CPA license in Indiana. He's a personal finance, debt and credit expert that writes professionally for top-tier publications including U.S. News & World Report, Forbes, Investopedia, Credit Karma, Business Insider and more.
Additionally, his expertise has been featured on Yahoo, MSN, USA Today, Reader's Digest, The Huffington Post, Fast Company, Kiplinger, Reuters, CNBC and more.
Lance is the founder of Money Manifesto. He started writing about money and helping people solve their financial problems in 2012. You can read more about him and find links to his other work and media mentions here.