This past weekend the inevitable finally happened. My cable company would no longer negotiate with me regarding my bill.
It's taken a while to get to this point, but I knew it was time to make a change.
My History With My Current Cable Company
I've had my current cable company for three years. During this time, they were bought out by WOW! (Wide Open West).
Their service has been decent, but it hasn't been without its occasional problems.
I had great deals before my cable company became WOW and had no problem negotiating with the prior company.
Unfortunately, that has changed with WOW. WOW claims that because I currently have a discount on my bill, they can no longer offer discounts to lower my bill anymore.
The sad part is, they've consistently been raising my rates whenever they get a chance and I'm about to lose $50 in discounts in addition to the higher rates. Even with $50 in discounts, my bill has crept up over $50 a month throughout the last year.
My Current Cable Company Wouldn't Give Me New Customer Rates
The hilarious thing about this situation is my current cable company offers better rates to their new customers. I know because I called pretending to be a new customer. They had a similar deal to my new cable company (see below) but I can't get it because I'm a current customer.
In order to get the new customer rate, I'd have to cancel for 30 days before re-enrolling in their service. What a joke! I tried seeing if my wife could sign up instead of me, since the bill is currently in my name, but they wouldn't allow that either. It was time to move on.
Finding A Better Deal
Whenever I'm put in a corner and a company will no longer negotiate with me, I start looking for alternatives. Luckily, I've been keeping flyers from their competitors for the last few months because I've been anticipating this happening.
When WOW would no longer negotiate with me, I looked for the best deal I could find in the promotional materials I had been saving. In those materials, I found a pretty decent deal.
My New Cable Company & Deal
The deal I found would give us the same or better services with both our cable, which I'll never cancel, and internet. The internet is faster and the HD DVR that comes with the cable package is better than our current HD DVR. They've even locked in my rate for two years with no increases, but I did have to commit to a two-year agreement.
The part I'm most worried about is this new cable company is Comcast. I've heard horrible things about Comcast, but the locals here say as long as you don't have to deal with customer support, you should be fine.
I'm hoping I don't have to deal with them for these two years, then when my agreement is up I can use my negotiating powers to switch back to my old cable company at a new customer rate. However, if things get bad, I will have saved enough money in just 6 months to cover the early termination fee so I can return to my old company at their new customer rates.
Additionally, if Comcast service is absolutely awful, they have an unconditional 30 day money back guarantee. If that's the case, I'll simply cancel toward the end of the 30 days, go a day or two without service, then get the new customer rates back at my old company.
Covering My Bases
Given Comcast's horrible reputation, I decided to arm myself with some backup. After reading recent articles on numerous sites, I've learned that Comcast will stand by their word if you have a recording of your conversation with your representatives.
When I called to sign up for service, I recorded the phone call. In accordance with the laws of the state of Florida, I had to state up front to the representative that I was recording the call. After that, I just hit the record button and saved the file to my computer should I ever need it.
How I Saved Even More Money
One of the awful things about switching cable companies is new service installation fees. I asked the Comcast representative and she said I had to pay $20 per service for installation, for a total of $40. I'm glad that I won't be paying that fee. How?
All I did was ask if she could waive the installation fees. She immediately said she could and I have a record of that on my phone recording. I saved an additional $40 with just a few words.
What You Need To Do To Save Money On Your Cable Bill
If you want to save money on your cable bill, I suggest you do the following until you find a rate you're happy with paying.
1) Call your current cable company and pretend to cancel. Tell them your rate is too high and ask for discounts. When they offer a discount, ask if that's the best they can do. Keep asking that until they say it is.
2) If the above does not give you sufficient savings, call your cable company's local competitors. See if they can offer you a deal that is better than what you're paying now and if they are, switch. Make sure to ask for all installation fees to be waived.
3) If you don't have a competitor, ask if your current company has new customer rates and what you would have to do to qualify for them. It may be worth going without cable for 30 days to get a better rate, but that's up to you.
Hopefully, these steps help you save a ton of money on your cable bill! They definitely worked for me.
What tricks have you had to pull to get your cable bill lowered? Are you currently happy with your current rates? Don't bother saying I should just cancel cable, I won't do it!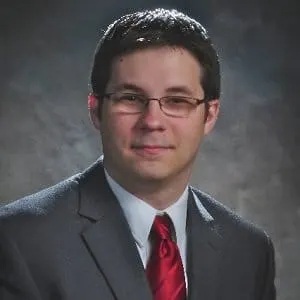 Lance Cothern, CPA holds a CPA license in Indiana. He's a personal finance, debt and credit expert that writes professionally for top-tier publications including U.S. News & World Report, Forbes, Investopedia, Credit Karma, Business Insider and more.
Additionally, his expertise has been featured on Yahoo, MSN, USA Today, Reader's Digest, The Huffington Post, Fast Company, Kiplinger, Reuters, CNBC and more.
Lance is the founder of Money Manifesto. He started writing about money and helping people solve their financial problems in 2012. You can read more about him and find links to his other work and media mentions here.