Let's start out with a confession.
I've turned into a bit of an HGTV junkie.
If there isn't anything else on and I want a TV fix, I end up watching one of a million real estate shows that seem to be on TV today.
Based on my HGTV watching experience, I have a good idea of many of the stupid complaints people have when home shopping.
I wanted to share how ridiculous some of these are so you won't make the same mistakes others did.
In total, there are five things people should overlook when looking to buy a home because they're easily fixed in most cases.
Getting the perfect home will likely cost you more than it costs to fix these five things yourself.
Paint Colors Are Easy To Change
I can't stand it when someone walks into a house and complains about paint colors. I admit the seller would have been smart to paint their home a neutral color for an easier sale.
However, almost nothing is easier to change in a house than paint color.
Even the most inexperienced do it yourselfers can paint a room or an entire home! To top it off, painting isn't outrageously expensive by any stretch of the imagination. If you're so broke you can't pay to paint a home after you buy it, you shouldn't be buying a house anyway.
Light Fixtures And Fans
One of the easiest ways to update a dated home is to simply update the light fixtures and fans. The best part is that fans and light fixtures can be relatively inexpensive if you have simple tastes.
When we bought our first townhouse, we replaced every light fixture and fan in the house and it cost us less than $1,000. It brought our space forward from the 80's into the present. Additionally, it really helped light up our home.
For the most part, these changes are easy to make, too. Simply turn off the power to the fixture and follow the instructions.
I had never changed a light fixture or fan before and, with the help of my dad, I was able to change them out by myself after the first one.
Don't let dated light fixtures, fans or chandeliers keep you from buying a home. They're an easy fix.
Flooring Isn't What You Prefer
I bet you've seen a couple walk in a home and instantly complain that it doesn't have wood floors running throughout it. Who cares?! Simply budget the cost of having someone install wood floors before you move in and you'll be set.
It's super easy to change flooring before you move into the home, so make sure you get this done as soon as you close on the house.
That way you'll enjoy the brand new wood floors the entire time you live there and you won't have to rearrange your life and furniture to get it replaced later.
Yes, flooring can be one of the more expensive renovations. Chances are you're already getting a better price on the home because it doesn't have these higher end finishes.
Decorations/Staging Of The Home
It drives me insane to hear people walk into a home and start complaining about how the current owner has their furniture arranged. I get similarly irritated when people complain about how cluttered a space is.
You're buying the house, not all of the junk the current owner currently has in the home.
Imagine the space completely empty, or better yet, imagine it with your furnishings and decorations set up. It'll make a world of difference.
You might even be able to get a deal because no one else can look past the awful decor the current owner didn't think to get rid of before selling their home.
Related: The 5 Best Places to Finance Furniture, Including Furniture Credit Cards
These Appliances Suck
News flash! Most appliances are easily removed and new appliances can be put in their place. You should check to make sure your desired appliances can fit in the current dedicated spaces that exist, but other than that, simply factor the cost into your offer price.
One big thing to look out for is whether or not the home has access to natural gas if you're a gas stove snob. That's one aspect of the home you can't change if there isn't local access.
If you're smart, you can even put these purchases on a sign up bonus credit card and get a nice chunk of your money back in the form of a cash back sign up bonus.
All of these five things I mentioned above are rather easy to change before you move into a home. If you could get a great deal that only needed some minor changes, why immediately throw the house out of contention?
It doesn't make any sense to me, but then again I guess I'm not quite as picky as many of the crazy people that show up on HGTV.
What are your thoughts about the small changes I mentioned above? Do you look past these things when looking at houses and factor them into your offers? Or do you only look at houses that exactly fit your wishlist and pay a premium for them? Let me know your thoughts!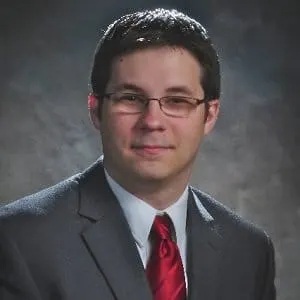 Lance Cothern, CPA holds a CPA license in Indiana. He's a personal finance, debt and credit expert that writes professionally for top-tier publications including U.S. News & World Report, Forbes, Investopedia, Credit Karma, Business Insider and more.
Additionally, his expertise has been featured on Yahoo, MSN, USA Today, Reader's Digest, The Huffington Post, Fast Company, Kiplinger, Reuters, CNBC and more.
Lance is the founder of Money Manifesto. He started writing about money and helping people solve their financial problems in 2012. You can read more about him and find links to his other work and media mentions here.