Unfortunately, Republic Wireless was purchased by DishTV. DishTV competely changed the service and how it works. The below review pertains to how Republic Wireless worked before getting purchased. I no longer use Republic Wireless and can no longer recommend the service.
Republic Wireless is a cell phone service provider that began offering service in 2011. We're sharing this Republic Wireless review to tell others about our experience of how you can save money on your cell phone bill.
They're changing the way people pay for and use cell phone service.
Why are they making such big waves?
They're stealing customers from the big three carriers left and right because they can save people a massive amount of money every month.
I don't know about you, but I don't think anyone loves paying crazy high cell phone bills.
Personally, my wife and I both have our cell phones with Republic Wireless.
Included below are our personal experiences with the cell phone service provider throughout the almost six years we've been subscribers.
Republic Wireless Review Of Their Plans And Their Prices
No matter which plan you pick, you never have to sign a contract.
Right away, that puts Republic Wireless ahead in my mind.
To make things even better, they have a super-simple plan structure.
You pay $15 per month for unlimited talk and text plus an additional $5 per GB of data you'd like to purchase. It's that simple.
Of course, you still have to pay taxes and governmental fees. On our $20 plan, we pay just $3.90 in taxes and fees per month.
New Annual Plans Save You Even More
In May 2019, Republic Wireless announced the ability to prepay for a year of service. To reward you for prepaying, you get 12 months of service for the price of 10 months of service.
Of course, you need to be able to afford to pay for a year of service up front. Due to their low monthly costs, a year of service only cost my wife $200 for a year with 1 GB of data per month plus the cost of taxes and fees. In total, we paid $239.05.
You can prepay for any amount of data you want locking in a 16.67% discount. That said, doing so locks you into paying for at least that much data each month.
Even if you buy a year of service, you can always add an additional GB of data at any time for the regular rate of $5. You just don't get the 16.67% discount on data you don't prepay for one year in advance.
If you know you'll use a minimum of 2 GB per month, it makes sense to prepay and get a 16.67% discount. On the other hand, if you don't use any data some months, you might be better off buying additional data at the full price of $5 per GB.
It is important to note that the year of service you prepay for is non-refundable. If you leave Republic Wireless before your year of service is up, you forfeit any remaining months of credit you have.
If you've tried out their service and love it, prepaying for a year is a smart move that saves you 16.67% off your annual cell phone bill. We just renewed our yearly service for another year and got another 12 months for the price of 10.
However, I'd suggest you stick to a monthly plan if you haven't tried out their service yet. You can prepay for a year at any time, so try out the service to make sure it works for you before you lock yourself in for a full year.
Phones You Can Buy From Republic Wireless
Currently, Republic Wireless offers a variety of phones that cover pretty much every possible price point.
Unfortunately, they don't work with iPhones yet. Despite an iPhone beta test, they decided against supporting iPhones moving forward. They do have a nice selection of Android phones which currently include the following:
Samsung Galaxy Note 20 – $999
Samsung Galaxy S20 – $999
Google Pixel 5 – $699
Samsung Galaxy S20 FE – $699
Samsung Galaxy A51 – $399
Google Pixel 4a – $349
Moto G Stylus – $299
LG Stylo 5- $265
Samsung Galaxy A21 – $249
Moto G Power – $249
Moto G Fast – $199
Samsung Galaxy A11 – $179
Moto E – $149
Bring Your Own Phone Compatible Phones
If you'd prefer to save money and want to buy your phone elsewhere or use a phone Republic Wireless doesn't sell, you don't have to buy your phone through their online store.
If you do this, make sure you're getting the best deal possible on your phone. You might be surprised to find out the best place to buy your cell phone isn't where you'd think.
This is great if you already own a compatible phone, too.
All you have to do is buy a SIM card kit to use with the phone you bring. The kit explains exactly how to set up your new phone with the Republic Wireless service and it only costs $5.
It's important that you buy the North America unlocked version of the phone that works on GSM networks if you bring your own phone. Here's a list of phones that are currently compatible with Republic Wireless service.
Alcatel A30 (A576RW)
Alcatel A30 (5046G)
Google Pixel (G-2PW4100)
Google Pixel XL (G-2PW2100)
Google Pixel 2 (G011A)
Google Pixel 2 XL (G011C)
Google Pixel 3 (G013A)
Google Pixel 3 XL (G013C)
Google Pixel 3a (G020G)
Google Pixel 3a XL (G020C)
Google Pixel 4a 5G (G025E)
Google Pixel 5 (GD1YQ)
Huawei Ascend 5W (H1623)
LG K30 (LMX410ULMG) (2018 version)
Moto E4 (XT1768)1
Moto E4 Plus (XT1775)1
Moto E5 Play (XT1921-2)1
Moto E6 (XT2005-5)1
Moto G4 (XT1625)1
Moto G4 PLAY (XT1607)1
Moto G4 PLUS (XT1644)1
Moto G5 Plus (XT1687)1
Moto G5S Plus (XT1806)1
Moto G6 (XT1925-6)1
Moto G6 Play (XT1922-9)1
Moto G7 (XT1962-1)1
Moto G7 Play (XT1952-4)1
Moto G7 Power (XT1955-5)1
Moto X Pure Edition (XT1575)1
Moto X4 (XT1900-1)1
Moto Z (XT1650-03)1
Moto Z Play (XT1635-02)1
Moto Z2 Play (XT1710-01)1
Moto Z3 Play (XT1929-4)1
Moto Z4 (XT1980-3)1
Nexus 5X by LG (LGH790)
Nexus 6 by Motorola (XT1103)
Nexus 6P by Huawei (H1511)
OnePlus 6T (A6013)
OnePlus 7T (HD1905)
Samsung Galaxy A6 (SM-A600U)
Samsung Galaxy A10e (SM-A102U1)
Samsung Galaxy A20 (SM-A205U1)
Samsung Galaxy A50 (SM-A505U1)
Samsung Galaxy J3 (SM-J320A)2 (2016 version)
Samsung Galaxy J3 (SM-J327U) (2017 version)
Samsung Galaxy J3 (SM-J337U) (2018 version)
Samsung Galaxy J7 (SM-J727U) (2017 version)
Samsung Galaxy J7 (SM-J737U) (2018 version)
Samsung Galaxy Note 8 (SM-N950U1)
Samsung Galaxy Note 9 (SM-N960U1)
Samsung Galaxy Note 10 (SM-N970U1)
Samsung Galaxy Note 10+ (SM-N975U1)
Samsung Galaxy Note 20 Ultra (SM-N986U1)
Samsung Galaxy S6 (SM-G920T)2
Samsung Galaxy S7 (SM-G930U)
Samsung Galaxy S7 edge (SM-G935U)
Samsung Galaxy S8 (SM-G950U1)
Samsung Galaxy S8+ (SM-G955U1)
Samsung Galaxy S9 (SM-G960U1)
Samsung Galaxy S9+ (SM-G965U1)
Samsung Galaxy S10+ (SM-G975U1)
Samsung Galaxy S20+ (SM-G986U1)
Samsung Galaxy S20 Ultra (SM-G988U1)
How Can Republic Wireless Offer Such Low Rates?
How can a cell phone provider offer these rock bottom prices, have great service and survive? I'm glad you asked because switching to their service can save you hundreds of dollars a year.
Republic Wireless uses wireless networks (WiFi) instead of cell networks whenever possible to make phone calls, send text messages and for all data consumption purposes.
By using free WiFi instead of a cell network, they can save a ton of money by not paying for cell network access.
They pass these savings along to their consumers in the form of lower rates. I have to say, I've been quite impressed with their offerings.
These days, we're almost always around a source of WiFi. I know we have WiFi at our home, at work and at many of the stores we shop at on a regular basis like the grocery store and Home Depot.
The only time I don't have access to WiFi is if I'm traveling somewhere unfamiliar or I'm actually on the road.
Be A Part Of Their Thriving Community
Have you ever heard of a community of passionate AT&T or Verizon users that come together to help each other? I didn't think so. The community at Republic Wireless's site is quick to help you out if you ever have a question.
You can even learn how to optimize your experience through knowledgeable people already in the community. As you learn, you can add to the conversations if you'd like.
How Is Republic Wireless's Service?
Republic Wireless uses the T-Mobile network for all of your cell calls, text messages and data that don't end up going over WiFi depending on which phone you use.
My phone uses the old Sprint network, which is actually one of the better networks in terms of 4G LTE coverage in my area. My wife's phone uses the T-Mobile network. We haven't had any major problems with either one.
Make sure to check the coverage in your area on the Republic Wireless website. You can see coverage maps and enter your zip code to see what coverage they have in your area.
But what if you don't have awesome legacy Sprint or T-Mobile coverage everywhere you go? Is it a big problem?
I'm going to say it isn't a game breaker with how Republic Wireless works. Due to the fact that they route everything over WiFi as a first priority, as long as you have access to WiFi you should be fine.
Over the past year, we've encountered just a few places where we didn't have phone or data service through their network. However, I can remember there were dead spots when I used to have AT&T, too.
You'll run across these issues with any cell phone provider, but Republic Wireless's calling and texting over WiFi offers another option for when you're in a dead zone.
As soon as we connected to the store's WiFi network, we were able to make the call we needed.
When you consider how much cheaper Republic Wireless is than AT&T, Verizon or T-Mobile, I'm willing to accept an occasional area of spotty service for the hundreds of dollars I'll save each year.
You Can Switch From WiFi To Cell Service Manually During A Call
If for whatever reason your WiFi call isn't working smoothly (which we haven't had any major problems with) there is a setting you can turn on that will allow you to switch a call manually from WiFi to cell service or from cell service to WiFi.
It's called handover and we've rarely had to use it. All you have to do is tap the button.
Republic Wireless's software is very good at picking a stable network for your phone calls, so we've rarely had to switch mid-call. However, it's a nice feature to have.
You might end up with a dropped call if the handover doesn't go smoothly, but I'd say this is a rare occurrence based on our experience. We could count the amount of dropped calls we've had in the past year on one hand with a couple of fingers to spare.
What's The Catch?
Republic Wireless isn't going to be able to offer the same exact service on all levels of their business that AT&T and Verizon can because they aren't a behemoth company yet, even though they currently have hundreds of thousands of subscribers.
There isn't a phone number you can call for customer service, which is a bit annoying.
However, they do have a well thought out ticket-based online support system. You usually get a response pretty fast, but sometimes you may have to wait a bit if they're super busy.
The only other major downside is you can't use any phone. That said, they do have an awesome selection of Android-based phones to choose from. iPhones may be coming, too.
They have the latest Samsung Galaxy phones, a wide range of Motorola phones and they even have a phone for less than $150 if you don't care which phone you use. Check out their full lineup of phones here.
Don't Worry! You Can Bring Your Phone Number With You!
The biggest worry my wife had about switching was keeping her phone number. Luckily, in almost every case you can port (or take) your old cell phone number to Republic Wireless.
The setup is pretty simple and they have step by step instructions for you to follow. Make sure to check and see if your number can be ported over before you make a purchase with their online tool.
14 Day Money Back Guarantee
If you're on the fence about trying Republic Wireless, the 14-day money back guarantee should ease your mind. If you don't like it, simply return it and get all of your money back, except for your initial shipping. Just make sure to follow the rules.
In order to get the money back guarantee, you must contact the company within 14 days of delivery of your phone. You must be able to return the phone in an undamaged condition AND with all of the original packaging.
Don't throw anything away!
You can only return accessories if they are unopened and undamaged. So, don't open any accessories if you're not sure if you're going to keep the phone yet.
All you have to do is wait for your free return shipping label, ship your phone back and they'll process your request. It's a pretty simple process! Make sure to check out the Republic Wireless website for full details.
Our Final Verdict On Our Republic Wireless Review
Republic Wireless is a great way to save a ton of money on your cell phone service. Even after you buy the phones up front, you'll save hundreds of dollars a year over a traditional cell phone plan.
The WiFi calling technology is pretty awesome. Yes, you might drop a call once in a blue moon or you might hit a spot that doesn't have cell coverage, but the same exact things happen on the big networks like AT&T or Verizon, too.
Overall, I'm willing to take any of the minor inconveniences I've dealt with so far in exchange for saving hundreds of dollars a year. In fact, my wife and I have both made the switch and we're saving a ton of money.
Our Republic Wireless review shows they aren't perfect for everyone.
That said, if you're not a huge technology nerd that has to have the latest Apple phone every 6 months and your area has decent legacy Sprint, T-Mobile and/or WiFi coverage then I suggest you give them a shot.
You don't have anything to lose with their 14-day money back guarantee. Odds are you'll like the service and save hundreds of dollars a year. How cool is that?!
Common Questions About Republic Wireless
I've decided to put together a list of common questions I get so everyone can have the answers.
How Does Republic Wireless Work Internationally?
Republic Wireless doesn't offer cell service overseas so you won't be able to make calls, receive and send text messages or use data from cell phone providers.
That said, you will still be able to do all three wherever you have access to WiFi thanks to their awesome WiFi calling technology. Just set your phone to airplane mode and turn on WiFi to get started.
Does Republic Wireless Offer Family Plans?
Unfortunately, Republic Wireless doesn't offer family plans. If your family doesn't use a ton of data and is always around WiFi, Republic Wireless's rock bottom rates may still be worth considering even without a family plan.
Are Republic Wireless Phones Unlocked?
Any phone you can currently buy directly from their online store will come to you unlocked and can be used on any cell phone service provider that uses the same technology (GSM or CDMA) that the phone uses.
If you hate the service but love your new phone, simply exercise the 14-day service guarantee to get a refund for your service and take your new phone to a new carrier.
If you hate the phone, too, you can use the 14-day phone guarantee to get a refund for your phone as well as noted above.
Will Republic Wireless Connect To Any WiFi Including Private Password Protected Networks To Make Calls?
Republic Wireless uses WiFi just like you use WiFi. If your WiFi is turned off, it can't use WiFi to make calls. It can't access a Wi-Fi network if the network is password protected and you don't have the password to access it.
If you have to log in using an internet splash page before getting access to a WiFi network, you'll have to do that before you can make a call using WiFi.
It won't randomly connect to an unsecured WiFi network unless you've already connected to that network in the past.
Does Republic Wireless Charge Activation Fees?
Thankfully, Republic Wireless does not charge an activation fee at this time.
What Happens If I Run Out Of Data? Am I Automatically Billed For Another GB?
This is one of the great things about this service. Let's say you sign up for 1 GB of data per month. Once you use your GB of data, your phone no longer has access to data and you will not be billed for another GB of data.
However, if you want to purchase another GB of data, simply open the app and add an additional GB for $5. You have complete control.
Can You Buy A Phone Using A Payment Plan Like On The Big 3 Carriers?
While I'm not a fan of financing phones, Republic Wireless does offer the option to make monthly payments on their phones through Affirm.
That said, if you'll be saving a ton of money on your monthly bill but can't afford a phone upfront, the financing charges could be less than the money you save on your monthly bill making it an overall money-saving move.
Does Republic Wireless Offer Any Discount Codes, Promo Codes or Redemption Codes?
From time to time Republic Wireless will run special prices on their phones or free shipping on purchases.
These are most of the deals you'll see from Republic Wireless. However, once in a blue moon Republic Wireless will offer redemption codes for even better deals.
If I ever hear of a public redemption code, I'll be sure to share it here.
Do you have Republic Wireless? If not, are you considering switching? Have any questions that we can test out for you? Let me know in the comments or contact me!
I worked very hard on this review to help you decide if Republic Wireless is a good fit for you or not to help you save money.
There are affiliate links within this post that will pay me a small commission if you sign up through them. It is the same price for you either way, but I thank you in advance if you sign up through one of my links.
This review is my opinion only and was most recently updated and accurate to the best of my knowledge as of January 8th, 2021.
Innovative phone service
9.0/10
Pros
Cheap monthly bills
Annual plan offers lower price
Great for light data users
Good Android phone selection
Cons
iPhone not yet available
Not all Android phones available
Heavy data users will have high bills
No family plans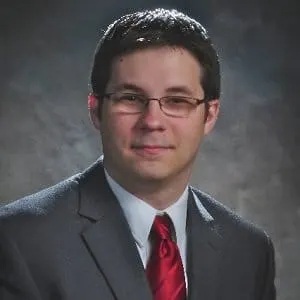 Lance Cothern, CPA holds a CPA license in Indiana. He's a personal finance, debt and credit expert that writes professionally for top-tier publications including U.S. News & World Report, Forbes, Investopedia, Credit Karma, Business Insider and more.
Additionally, his expertise has been featured on Yahoo, MSN, USA Today, Reader's Digest, The Huffington Post, Fast Company, Kiplinger, Reuters, CNBC and more.
Lance is the founder of Money Manifesto. He started writing about money and helping people solve their financial problems in 2012. You can read more about him and find links to his other work and media mentions here.