Sure, I had heard of Rakuten before.
It's hard to miss the TV commercials and ads that pop up around the internet.
I heard how Rakuten, which was formerly called Ebates, can save me money on purchases I already make.
But for whatever reason I never checked Rakuten out.
One day, I finally signed up for Rakuten. I can't believe how much money I could have easily saved if I had just signed up earlier.
Don't make the same mistake I did. Read on to find out how Rakuten works and how you can start saving money today.
How Rakuten Works – It Isn't A Scam
You may be thinking Rakuten is too good to be true. Thankfully, Rakuten is the real deal.
Now that I run a website, I have a better understanding of how sites like Rakuten work and make money.
First, sign up for a Rakuten account. After signing up for an account, spend $30+ on a qualifying purchase within 90 days and you'll get $30 cash back.
To do this, visit the Rakuten site before shopping online. Make sure you go to your web retailer of choice's website by clicking on a link from the Rakuten website. This makes sure you get credit for your shopping trip.
Another way to do this is downloading the Rakuten browser extension. When you visit a website that Rakuten offers cash back on, it will have a small button pop up that asks you to activate your cash back. Simply click on the button to register your shopping trip.
Place your order and Rakuten will calculate your cash back and send you a check once a quarter. Not bad for simply clicking on a link or a button before you do your shopping.
How Rakuten Can Make Money AND Pay You
But how can Rakuten pay me? How does Rakuten make money? I'm glad you asked. Companies pay Rakuten a fee to send shoppers to their websites. The fees can vary, but usually they're a percentage of each sale.
By clicking on the Rakuten link, you're telling the retailer that Rakuten sent you to their website. That allows the retailer to credit Rakuten with the commission on each sale.
Rakuten makes money through these commissions then shares part of the commission with you.
They're able to command higher commission rates than other websites because they send so much traffic to the retailers that they get extra bonuses which Rakuten often passes on to you.
In the end, Rakuten ends up making money. However, you usually don't have access to these cash back options yourself, so even getting a part of the commission is a great deal. You're basically making a little bit of money on a purchase you were going to make anyway.
My First Rakuten Experience – Earning A $10 Walmart Gift Card
On a whim, one day I decided to test out Rakuten. When I had signed up, they were running a promotion that let me earn a $10 Walmart gift card for making a $25 purchase through one of their links, so I figured I would give it a try.
Today's promotion is even better. You get a $40 bonus for spending $40+ on a qualifying purchase within 90 days.
I was about to purchase a pair of curtains for my son's room for $49.99 from Amazon.com, so I went clicked through the link on my Rakuten homepage and made the purchase.
While Rakuten said I wouldn't earn any cash back from the purchase since it wasn't in one of Amazon's current cash back categories, it did qualify me to earn the $10 Walmart gift card.
Rakuten notified me my gift card was on the way two weeks later and I received the card in the mail a few days later.
I earned a $10 gift card by making a purchase I was going to make anyway. How sweet is that?
My Next Rakuten Experience – $9.32 Check For Ordering Curtains
For months, my wife and I have been searching for curtains for our master bedroom. In addition to the fact that our windows were taller than most, my wife and I have a hard time agreeing on decor items.
We finally found curtains both my wife and I agreed on and decided to make the purchase. The curtains weren't cheap, so we did some thorough price shopping before finding the best price on Overstock.com.
We did a quick Google search and found a coupon code, which we applied to our order. The total was going to be $233.08. Not cheap, but not an awful price to pay for four sets of curtains after months of searching.
Right before I was about to check out, I remembered about Rakuten.
I logged in, clicked through their Overstock.com link, refilled my shopping basket and added my coupon code again. On this purchase, I ended up earning 4 percent cash back, or $9.32, for an order I was going to make anyway.
I figured it'd be a while before I ever saw the money. As a first time Rakuten user, I thought they would have a high minimum check amount before I could cash out. However, a little less than two weeks later Rakuten mailed me a check for $9.32.
It turns out their minimum is only $5 and payments are made four times a year.
Downfalls Of Rakuten
Overall, Rakuten is great. That said, using Rakuten isn't all puppies and rainbows and everything nice.
While Rakuten does offer a huge selection of stores to shop at, their cash back percentages change on a regular basis which makes it hard to plan your shopping to match up with high cash back categories.
Another common issue is with Amazon, one of the retailers I shop at most. While Amazon does allow Rakuten cash back in certain categories at different times, you don't always earn cash back when shopping at Amazon.
As with any cash back service, you need to make sure you're not making purchases simply to earn cash back. If you are, you're going to end up spending more money than you save using Rakuten.
The last small issue is remembering to go through the Rakuten portal. Sometimes when I'm looking to order something quickly, I'll forget to go through Rakuten and won't earn cashback.
I have since installed the browser extension, which I highly recommend, and it has cut back on the times I forget to use Rakuten.
Sign Up Today
If you want to start earning cash back for purchases you're going to make anyway, you can sign up for Rakuten here.
I suggest signing up using your email address and a password so you don't give Rakuten any of your Facebook or Pinterest profile information, but using Facebook or Pinterest is quicker.
Then, simply make a $40+ order to qualify for your free $40 gift card or bonus cash. It's that easy!
What is your thought on Rakuten? How much cash back have you earned? Let me know in the comments!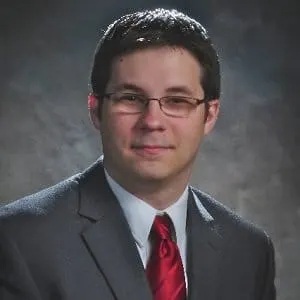 Lance Cothern, CPA holds a CPA license in Indiana. He's a personal finance, debt and credit expert that writes professionally for top-tier publications including U.S. News & World Report, Forbes, Investopedia, Credit Karma, Business Insider and more.
Additionally, his expertise has been featured on Yahoo, MSN, USA Today, Reader's Digest, The Huffington Post, Fast Company, Kiplinger, Reuters, CNBC and more.
Lance is the founder of Money Manifesto. He started writing about money and helping people solve their financial problems in 2012. You can read more about him and find links to his other work and media mentions here.