My fiancee (sounds weird… still getting used to it) and I have been looking into buying a beautiful beach front condo for the last few weeks. As you can tell from the title, we've come to a decision and have decided not to buy a beach front condo.
The Pros Didn't Outweigh the Cons
Financially we'd be perfectly fine buying and permanently living in a beach front condo and renting out our town house. However, after looking at all of the pros and cons of actually living in a beach front condo it just wasn't worth it to us.
There are definitely some awesome pros of living in a condo on the sugar white sands on the Gulf of Mexico. The first is the most obvious. The sugar white sands on the Gulf of Mexico would be just a short elevator ride away. The views from the balconies overlooking the Gulf are breathtaking. The sunsets? AWESOME!
Unfortunately, that's about where the pros of living in a beach front condo ended once we put some more thought into it.
Condos Are Expensive
We followed the advice of some readers and thought about what else we could get with our money. We looked at some houses in town and saw that we could get a ton more for our money by not living in a condo on the beach.
In addition to getting more for the same amount of money, we wouldn't have to pay multi-hundred dollar homeowner's associate fees to upkeep a common building.
Condos Aren't Practical
No matter how much we wanted to have the awesome views, the condos we were considering just weren't practical. We'd be fine with the inconveniences for now.
Taking an elevator up to our condo, trying to find a parking spot in a full lot and even transporting groceries in a cart to our condo would be inconveniences but they'd be worth it to us right now.
The problems begin when we have a child. At first, we'd be further away from my parents who will likely lend a helping hand with the baby. We'd be moving further away from them which would mean an even longer drive out of our way to drop the child off.
Then, once the child grows up a new set of problems pop up. We'd be able to childproof the condo, but we wouldn't be able to let the child go down the elevator and walk to the front of the complex to catch the school bus as a kindergartner.
The condo would also take up a lot more of our time on a daily basis with these inconveniences. In the end, even if we could get a condo I don't think it'd be worth it to us in the long run.
We Probably Couldn't Get Financing Either
This was another nail in the condo coffin. The only way we'd likely be able to get financing for a condo is if we bought a Homepath foreclosure. Most banks aren't lending on condo-tel properties and every property on the beach is considered a condo-tel.
A condo-tel is basically a vacation condo. Banks can't easily sell the mortgages on condo-tel properties so they don't lend on them. In order to avoid that designation at least 51% of the units would have to be owner occupied and there is absolutely no chance of that happening.
Well… other than in the one owner occupied condo on the beach. Problem with that one is nothing ever goes on sale and when it does the units are over $1,000,000.
Recap
After writing this post it really is apparent to me that, while we'd love the awesome view and great location, a condo isn't a good move for us at this time. Maybe one day when we retire we can live in a condo on the beautiful beaches of the Florida panhandle.
What do you think of our decision? What would you have done if you were us? We really loved the idea but in the end it just didn't work.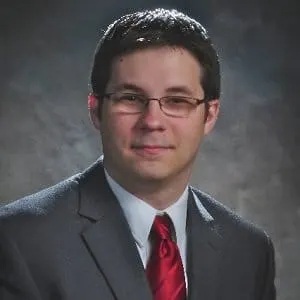 Lance Cothern, CPA holds a CPA license in Indiana. He's a personal finance, debt and credit expert that writes professionally for top-tier publications including U.S. News & World Report, Forbes, Investopedia, Credit Karma, Business Insider and more.
Additionally, his expertise has been featured on Yahoo, MSN, USA Today, Reader's Digest, The Huffington Post, Fast Company, Kiplinger, Reuters, CNBC and more.
Lance is the founder of Money Manifesto. He started writing about money and helping people solve their financial problems in 2012. You can read more about him and find links to his other work and media mentions here.