Cruising is my family's favorite type of vacation.
But not everyone has been on a cruise. I think everyone should give cruises a shot, though.
One of the most common questions I'm asked is what is included in a Carnival cruise and what isn't.
After going on several Carnival cruises, I've definitely figured out what is and isn't included.
There are plenty of hidden fees on Carnival cruises that first-time cruisers wouldn't know about.
The only way to learn about these is to research before your cruise and read the fine print on your cruise contract.
Here's what you need to know about what's included in your cruise fare and what isn't so you can avoid falling asleep reading your contract, although you should still do it.
What's Included In A Carnival Cruise?
When you pay for your Carnival cruise, you pay for the cruise fare as well and port taxes and fees. Your cruise fare covers most of the basic options offered on a cruise ship, but there are plenty of upgrade options available, too.
Unfortunately, the complimentary options typically won't be the only things you want to do on your cruise vacation. Here's what's free and what you need to budget extra for.
Keep in mind, while other vacations might allow your kids to tag along for free, cruises typically don't. That one of the many things we learned about cruising with a baby.
Is Food Included On Carnival Cruises?
Do Carnival cruises include food? The short answer is yes, but your cruise fare won't include every food option available on the ship.
Typically, you'll have free access to the buffet and the main dining room, which is essentially a sit-down restaurant. You will have to pay extra if you want to attend the special Green Eggs and Ham Breakfast, though.
There is a complimentary 24-hour pizzeria as well as soft serve ice cream and frozen yogurt machines on every ship for those that want food at odd hours.
Carnival offers free continental breakfast room service, but there are some items on the room service menu that will result in a fee. Even so, you should always tip your room service waiter, so it isn't technically free.
During the hours of 10 pm to 6 am you can still order room service, but you'll have to pay. Even during the day, the majority of the room service items require you to pay a fee.
What you won't get free access to is the specialty food shops and specialty restaurants.
For instance, you'll get access to all of the water, lemonade, non-specialty coffee and tea you can drink for free, but you'll have to pay extra for soda, premium coffee beverages and alcoholic beverages.
You can order as much food as you want from the main dining room's free menu, but you won't be able to order specialty steakhouse items or eat in the specialty restaurants without paying an additional fee.
Specialty restaurants include places like:
The Steakhouse
Bonsai Teppanyaki and Sushi
Seafood Shack
Cucina del Capitano,
Guy's Pig & Anchor Bar-B-Que Smokehouse and Brewhouse
The Chef's Table
Ji Ji Asian Kitchen
Javablue Cafe
Red Frog Pub, etc
You may be able to eat at specialty restaurants at lunch for free, but you won't be served the same food you would be served at a dinner you pay for.
Your Stateroom And Turndown Service
When you book a hotel, the housekeeper comes and cleans your room once per day. When you book a Carnival cruise, your room steward will come at least once per day to tidy up your room.
In the past, Carnival always offered twice a day room steward service, once in the morning and once in the evening.
On our last cruise, the room steward asked us which service we'd prefer. We had to ask for, but still received, twice a day service on our last cruise.
You don't get to keep the items in your room. Those blue beach chair towels can be purchased separately and you'll have to pay for them if you lose them.
Not Included: Gratuities
While eating in the main dining room and turndown service is included in the cost of your cruise fare, the gratuities aren't.
Carnival's standard daily gratuity rate is $13.99 per person per day and is automatically charged to your account. If you're in a suite, it jumps to $15.99 per person per day.
Entertainment
Most entertainment is included for free as part of your cruise fare. You'll get to enjoy the huge production shows in the main lounge as well as the comedy routines in the Punchliner Comedy Club without paying extra.
That said, if you want to enjoy a drink while you watch the show, you'll have to pay for that.
Movies on the main deck and in the lounges when it rains are usually free, but if you want to experience the IMAX Theater or Thrill Theater available on newer ships, there is an extra charge.
Obviously, the casino is not complimentary and you can win, or more likely lose, quite a bit of money if you stick around too long.
Other entertainment options include the free pools and hot tubs located throughout the ship, trivia, live music and special demonstrations such as ice carving.
The spa facilities cost extra to use, including the Thalassotherapy pool if your ship has one.
Kids may love the arcade, but your wallet won't. Games aren't free and can add up quickly if you don't limit arcade spending.
Shopping And Photographs
Obviously, items in the cruise ship shops cost money. Sadly, you don't get a free pass to pick up whatever you want.
What may surprise some people is the candy shops do charge for everything inside even though it is technically food.
And what about those photographs all of the photographers take? While you can look at your pictures for free, you'll have to pay for them if you want to take them home with you.
Travel To Ports
Your Carnival cruise ship will take you to the ports for free, but once you get to these other ports you're on your own.
You can book an excursion through Carnival or independently, but they will cost you money. In some ports, you'll be close enough to walk into town. In other ports, you'll have to take a taxi or bus into town or to your excursion.
Make sure to research the ports you'll visit to add these costs to your budget.
Youth Programs
Kids age 2 to 17 can be left in Carnival's various youth programs for free. The service is only free during scheduled activity times, which are typically during non-meal and non-port hours.
You can pay an hourly fee to leave your kids in the Night Owls youth programs from 10 pm to 1 am if you want to go out and enjoy the nightlife without worrying about what your kids are getting into.
Not Included: Cell Phone Use And Internet
One thing many people forget is they're traveling in the middle of the sea where there aren't cell phone towers. You can still use your cell phone on the ship's satellite system, but it's very expensive.
One alternative is signing up for a paid WiFi internet package. Just make sure to turn your cell phone to airplane mode to avoid cell phone carrier charges.
You can make calls to shore with your stateroom phone, but there is a very costly per minute fee for doing so.
Other Amenities – Both Free And Paid
You'll have free access to the fitness center during normal operating hours, but you'll have to pay to take part in some of the fitness classes offered.
The onboard spa offers many amazing services including massages, haircuts and other beauty services, but they all cost extra, too.
You can pay to do your own laundry or have Carnival do your laundry for you on most ships, as well.
You Can Still Have A Great Time On A Carnival Cruise Without Incurring Extra Costs
Now you know what is included in a Carnival cruise. If your travel companions ask "Do Carnival cruises include food?", you can tell them both yes and no.
With this knowledge of what's free and what costs extra, frugal vacationers can get still cruise for close to the cruise fare and have a great time without spending a ton of extra money.
It's even easier if you're aware of the many cruise secrets that veteran cruisers are aware of. These secrets go beyond what is included on a Carnival cruise and instead shares hacks on how to get the most of your vacation.
One last tip, don't forget to check the prices on your cruise after you book. If you booked certain fare types, you may be able to get a refund.
We learned this when we booked an Early Saver fare and used Carnival's Price Protection to save us $160.
Ready to book your cruise? We share our trip cost reports which can help you figure out the average cost of a cruise.
Related: 3 Ways To Get A Price Drop Refund After You Buy An Item At A Store
What were you most surprised about that is and isn't included in a Carnival cruise? Let us know in the comments below.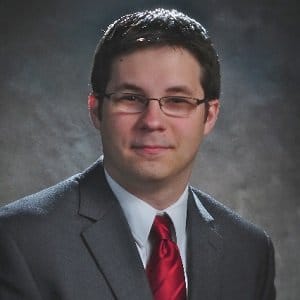 Lance Cothern, CPA holds a CPA license in Indiana. He's a personal finance, debt and credit expert that writes professionally for top-tier publications including U.S. News & World Report, Forbes, Investopedia, Credit Karma, Business Insider and more.
Additionally, his expertise has been featured on Yahoo, MSN, USA Today, Reader's Digest, The Huffington Post, Fast Company, Kiplinger, Reuters, CNBC and more.
Lance is the founder of Money Manifesto. He started writing about money and helping people solve their financial problems in 2012. You can read more about him and find links to his other work and media mentions here.