There comes a time in most cars' lives when their owner decides it is time to move on.
When most people make the decision to move on to a new (or new to them) car, they focus on the new car and completely ignore the old faithful car that they will soon be parting with.
That is a MAJOR mistake that can easily cost you thousands of dollars.
Don't Forget About Your Old Car
When everyone is focusing on their new cars, they'll likely just trade their old car in for anything that sounds reasonable.
Some people will even trade it in for less than the blue book trade-in price because they just want to get rid of it.
Car dealerships love this because it makes them lots of money. However, with a little bit of effort, and I mean just a little, you can keep this money for yourself.
Sometimes it can be thousands of dollars for just a little bit of effort.
How To Get Maximum Value For Your Car
When you decide it is time to move on to your next car, you're stuck with the way you've treated your old car up until this point.
The car might be immaculate or your car might be in horrible shape. Either way, there are a few things you can do to get the most value from your car that you can.
Clean Your Car Up
My first tip is very key in getting the most money out of your old car. You should thoroughly clean both the outside and inside of your car.
Go as far as cleaning out the engine compartment and the trunk. Pretend you're a detailer and clean out all of the little spots you've let get dirty over the past year.
When people see how clean your car is, it'll be one less thing for them to use to negotiate against you on price.
Take Outstanding Pictures of What Matters
Now that your car is as spotless as it is going to get, take some amazing pictures of it.
Don't just take one or two pictures of the outside of the car. Take pictures of all of the highlights of the car and all of the things that matter most to car buyers.
I'd take a couple of pictures of the outside of the car and a couple pictures of the cabin in general.
Next, I'd make sure to get a picture of the odometer, any custom or higher-end features, the rims and tires (if they're nice) as well as anything else that will make someone want to buy your car.
Think like a car buyer, not a car seller.
Related: The Best Place To Buy Tires And Get Deals Isn't Where You Think
Make An Awesome Listing Description
Now that you have the pictures ready, sit down in front of your computer and write an awesome listing for your car.
Make sure to list the model year, make, model, any options packages, odometer reading, any recent or major preventative maintenance performed and anything else that makes your car stand out.
Next, think about what questions you'd have if you were buying your old car. Make sure you answer all of these questions in the listing. This will save you time with phone calls and tire kickers.
When you have someone call they'll hopefully be serious after all of the details you've already provided.
List Your Car For More Than What You Think You Can Get
Most people look up their car on Kelley Blue Book (KBB) to get a value for selling to a private party. They accept the KBB number as a gospel and list their car for that amount of money.
BIG MISTAKE! You should never, ever do this.
You should go check KBB and see what they say the value is for a car in your condition, but instead of listing it at that price you should list it for more.
People like to negotiate and this gives you room to lower your price to the KBB price, if necessary.
However, if you get a ton of responses for your ad, you might not need to lower the price at all. You can always lower your price on future postings, but you can't very easily raise the price if you have a ton of interest.
Earning Extra Money On Your Car Sale Is Easy
If you take just a little bit of time, put effort into cleaning your car, take awesome descriptive pictures, make an awesome car sales description and research your price point, then selling your car yourself can earn you hundreds or thousands of dollars above the average used car trade-in.
Why wouldn't you want to put that money in your pocket? You could use it to pay off debt, invest it for retirement or spend it on a fun vacation for the family.
Trust me, a little bit of time and effort can make a big difference in the price when you're selling your used car.
Have you ever sold one of your old cars yourself? Do you have any additional tips to share?
Want to help out Money Manifesto? Pin the below image on Pinterest to help others learn how to get top dollar for selling their car.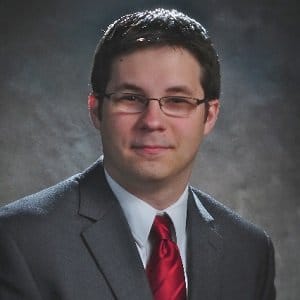 Lance Cothern, CPA holds a CPA license in Indiana. He's a personal finance, debt and credit expert that writes professionally for top-tier publications including U.S. News & World Report, Forbes, Investopedia, Credit Karma, Business Insider and more.
Additionally, his expertise has been featured on Yahoo, MSN, USA Today, Reader's Digest, The Huffington Post, Fast Company, Kiplinger, Reuters, CNBC and more.
Lance is the founder of Money Manifesto. He started writing about money and helping people solve their financial problems in 2012. You can read more about him and find links to his other work and media mentions here.