Full Disclosure: Tello sent me a refurbished Samsung Galaxy S7 Edge and gave me one month of free service to test out their service. However, I made sure they understood that I would only do so in exchange for a 100% honest review. Here's the 100% honest review.
I recently had the opportunity to try out Tello's cell phone service. I'm glad I did.
I believe Tello could be a game changer for your monthly budget depending on your cell phone usage.
How Tello Works
Tello is an MVNO, which means they use another carrier's network to allow you to make calls, texts and use data. In particular, Tello uses the Sprint network.
While Sprint may not be the best network nationwide, they do have plenty of places that offer great service.
If the Sprint network works well in your area, make sure you check out how you can start saving money with Tello today.
My Experience With Tello
As I mentioned at the beginning of the article, Tello sent me a Samsung Galaxy S7 Edge and gave me a free month of service to test our their offerings.
Overall, I got exactly what I expected from Tello. I have used other Sprint network phones in my area before and the coverage was exactly the same as I received from other carriers that use Sprint.
The phone made calls and texts without problems. Tello also has a handy MyTello app which lets me access my account information directly on the phone.
The app gives you a detailed list of your usage in the activity section of the app which includes minutes, texts and data usage.
You can also choose a plan, check the pay as you go rates or check your remaining pay as you go credit balance.
If you're happy with the Sprint network in your area, definitely give Tello a shot so you can start saving money today.
Tello's Plans
What makes Tello awesome is the fact that Tello has some great deals on monthly plans and pay as you go plans. You can't get rates this low from Sprint which means you could see some major savings by switching.
Sprint's cheapest plan is $40 per month plus taxes and fees. It only includes 2GB of data and unlimited talk and text.
Tello, on the other hand, allows you to build your own plan. You can choose between the following talk and text options:
0 minutes and no texts
100 minutes and free texts
300 minutes and free texts
500 minutes and free texts
Unlimited minutes and free texts
You can also choose how much data you want each month. After you use your LTE data allotment, you'll receive unlimited data at 2G speeds. Plans include:
No data
500 MB
1 GB
2 GB
4 GB
6 GB
8 GB
Unlimited data (LTE data capped at 25 GBs)
The cheapest plan is either no data with 100 minutes and unlimited texts or 500 MB of data with no minutes or texts. This plan starts at $5.
Each step up in the minutes portion of your plan (for example, from 100 minutes to 200 minutes) costs $1 per step up until you reach unlimited minutes and free texts for $8 per month.
Increasing from 500 MB to 1 GB only costs an extra $1 per month. So, 1 GB of data with unlimited minutes and free texts is just $10 per month.
Plans that offer more data and unlimited minutes with free texts cost:
2 GB – $14 per month
4 GB – $19 per month
6 GB – $24 per month
8 GB – $29 per month
Unlimited data – $39 per month
These prices are pretty awesome considering you're not locked into a contract. Tello does not charge activation or early termination fees, either.
Pay As You Go Plans
If you hardly ever use your phone but want to have a phone just in case you need it, you may want to consider Tello's pay as you go plans.
You'll pay just 1 cent per minute for US calls, 1 cent per US SMS message and 2 cents per MB of data. While this can get expensive if you use your phone a lot, it works great for people that don't use their phone often.
You'll have to buy prepaid credit to use the pay as you go plans once every three months. If you don't make a purchase once every three months, your credit will expire.
The minimum purchase is $20, which is a bit steep for low usage users. It's still a decent deal, though.
Phones Compatible With Tello
Tello supports both iPhones and Android devices, so your phone choice is up to your budget.
The easiest way to make sure your phone will be compatible with Tello is to purchase it through Tello's website.
Their list of phones changes on a regular basis, so make sure to check back often to see if the phone you want is in stock.
Bring Your Own Phone
Any unlocked Sprint device will work with Tello as long as it free from contracts and has no unpaid balance from your previous carrier. You just have to buy a SIM card for $9.99.
You can also bring certain iPhones used on Verizon and AT&T if they were purchased through Apple stores, big box stores or carrier retail channels. The full list is on Tello's bring your own phone FAQ.
If you're bringing your own phone or want to purchase a phone to use on Tello, make sure to check out our great article on the best place to buy a cell phone.
Start Saving Today
If you're already on the Sprint network and paying higher prices, switching to Tello is an easy choice. If you're on another network, it can't hurt to give Tello a shot. Worst case, you go back to your old network.
If I had amazing Sprint service in my home, I'd seriously consider switching. However, Sprint service isn't the best in my neighborhood and I use my cell phone as my landline, too. For that reason, I use Republic Wireless which offers WiFi calling.
You can check out my Republic Wireless review here.
What questions do you have about Tello? I'd be happy to answer them for you. If I don't know the answer, I can reach out to Tello directly and get you an answer, too.
Tello Cell Phone Service Provider
$5 to $39 per month
Pros
Wide variety of plans to choose from
Unlimited data an option
Extremely inexpensive with no data
Cons
Uses Sprint network
Pay as you go can get expensive
Limited phone selection if buying through Tello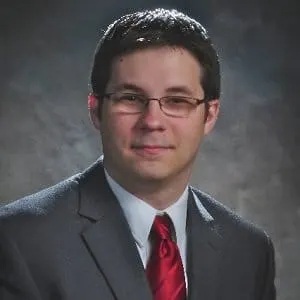 Lance Cothern, CPA holds a CPA license in Indiana. He's a personal finance, debt and credit expert that writes professionally for top-tier publications including U.S. News & World Report, Forbes, Investopedia, Credit Karma, Business Insider and more.
Additionally, his expertise has been featured on Yahoo, MSN, USA Today, Reader's Digest, The Huffington Post, Fast Company, Kiplinger, Reuters, CNBC and more.
Lance is the founder of Money Manifesto. He started writing about money and helping people solve their financial problems in 2012. You can read more about him and find links to his other work and media mentions here.