Building a home is an exciting adventure.
Like buying a resale home, it is a major purchase that requires serious thought and analysis prior to pulling the trigger.
Some people might be surprised by some of the hidden costs of purchasing or building a brand new home.
My wife and I recently went through the home building process ourselves, so we thought we'd share what we learned both through our research and experience.
Here's what you need to know.
The Starting At Price Isn't What You'll Pay
The first thing we learned when we considered building a new home is that the starting price you see on brochures is not what you'll pay. You'd think there would be an option to get a house for exactly the starting price, but it's pretty difficult to come across.
For instance, our builder only allowed a small subset of floor plans to be built on the non-premium lots. Of course, our floor plan wasn't included.
There were two additional lots you could build any floor plan on, but they were in the worst location possible. In the end, we ended up paying five figures for a lot with a better location. It was a lot of money, but it was totally worth it.
Then comes the customization of your home. The base price comes with base grade everything. That includes carpet in almost the entire home and many finishes you wouldn't want in your home.
Our builder had only one base level counter top choice, a dark green/brown granite that we hated. Instead, we had to pay a couple thousand dollars to upgrade our counters to something we could live with for as long as we live in our home.
Just to give you an idea, here are just some of the things we paid to upgrade. Some were reasonably priced while others were expensive. However, redoing them after the fact would have been even more expensive.
Cabinets,
Countertops,
Flooring, including laying tile in a pattern,
Tray ceilings,
Expanded shower,
Attic storage,
Adding a sliding glass door,
Appliances (and the fridge wasn't included at all),
Electrical outlets, switches and extra lights,
Plumbing a sink in our laundry room and
Door hardware
Closing Costs Aren't Included
Like buying a resale home, you'll have to pay closing costs. Sadly, the builder wasn't willing to pay for all of our closing costs like some sellers do.
So, we had to pay thousands of dollars in closing costs in addition to purchasing our home. Thankfully, we were able to negotiate a few discounted closing costs using our builder's contractors, such as the survey.
Costs Keep Piling Up After Closing
If you think you're done spending money after you close on your brand new home, you're sorely mistaken.
Remember how I said we only paid for upgrades that were reasonably priced or difficult to change after we moved in? That means we saved some upgrades to do ourselves after we moved in. They weren't always cheap.
In our case, I went ahead and replaced all of our sink faucets to a style we liked. I also changed out the lights in all of the bedrooms to ceiling fans, since we do live in Florida.
Our builder only used bright white CFL bulbs in homes, so we switched all of our lighting out to soft white LED lights as well.
To make things even more expensive, there are some things your new home won't come with. For us, our home didn't come with a refrigerator which is one of the more expensive appliances.
Additionally, almost no new home comes with blinds or window coverings. Thankfully, we don't have a house right behind us so we only had to add window coverings to a few rooms before we moved in.
Depending on where you live, some homes don't even come with landscaping or grass. In our case, our home was landscaped, but we'll have to add both a fence and gutters to our home in the coming months.
After you close, you're going to have to get the utilities transferred to your name. Our builder gave us five days to do so.
You'll likely have to pay each utility an activation fee and some will require deposits or charge installation fees. We had to turn on our water, sprinkler water, electricity, natural gas, cable and internet.
These costs will easily add thousands of dollars to the cost of moving into a brand new home.
Making Your Home Your Own
After we moved in and unpacked most of our belongings, we realized some of our stuff wouldn't look right in our new home. Thankfully, all of our furniture fits where we wanted it to go.
If it didn't we'd have to find one of the best places to buy furniture without financing. After all, we don't want to go into debt, even interest free debt, to buy furniture.
That said, we still have many decorations and other items that will need to be changed out.
Additionally, we moved into a bigger home. That means we currently have some rooms that aren't fully furnished how we'd like them. Those furnishings will cost us hundreds, if not thousands of dollars.
We're not in a rush, though, so we have time to find good deals as well as find pieces we really want.
As you can tell, building or buying a brand new home comes with some extra costs that may not come with a resale home. It usually comes with all of the same costs as a resale home, too.
What is important to realize is it takes a significant amount of research to figure out how much your new home will cost you in total once everything is said and done.
Make sure you spend that time before you sign the contract to build your new home to make sure you can really afford the journey you're about to embark on.
We love living in our newly built home. I'm not the type of person that worries if someone lived in a home before I did or not.
What I do love is the fact that all of the major pieces of our home, such as the floor plan, flooring, wall colors and more permanent aspects are all how we want them.
I am willing to do the minor projects I mentioned above, but there are no major home renovations in our future. To me, that's worth the price of building a brand new home.
Are you considering building a new home? What costs surprised you? Have you built a new home in the past? Share your experiences below so others can avoid forgetting about any major costs I may have missed.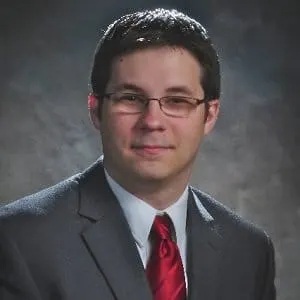 Lance Cothern, CPA holds a CPA license in Indiana. He's a personal finance, debt and credit expert that writes professionally for top-tier publications including U.S. News & World Report, Forbes, Investopedia, Credit Karma, Business Insider and more.
Additionally, his expertise has been featured on Yahoo, MSN, USA Today, Reader's Digest, The Huffington Post, Fast Company, Kiplinger, Reuters, CNBC and more.
Lance is the founder of Money Manifesto. He started writing about money and helping people solve their financial problems in 2012. You can read more about him and find links to his other work and media mentions here.