Traditionally, we start putting up Christmas decorations at our home the day after Thanksgiving.
We take out the Christmas tree, string it with lights, ornaments and other decorations.
I grab the ladder and start putting up Christmas lights on the front of our home.
We even break out the Christmas scented candles and turn on some Christmas music.
Of course, we haven't always had as many Christmas decorations as we have today.
Our first Christmas out of college was rather pathetic in terms of decorations.
We didn't have hardly any decorations of our own but we managed to scrape by.
If you'll notice, I didn't say we went out and bought a bunch of stuff for our first Christmas on our own. Here's why.
Our First Christmas On Our Own
Remember how I said our first Christmas was pretty slim in terms of decorations? We actually didn't have hardly anything of our own.
We found a tiny Christmas tree in our rental house's storage shed and set that up. We borrowed some ornaments from my parents and I used some lights I had bought a few years prior when they were only a dollar a box.
How did I get the lights so cheap? Here's how.
Christmas Only Happens Once a Year
I know the fact that Christmas only happens once a year is a bit obvious. What is less obvious is what happens with this and any other holiday that occurs once a year.
Stores stock up on decorations months in advance. They try to get exactly the right amount so after the holiday passes, they will have nothing left to sell.
This doesn't always happen though. In fact, there is normally a lot of left over decorations after holidays, especially Christmas.
So what happens?
Christmas Clearance Sales
The day after Christmas almost every store will put all of their decorations on clearance. This shouldn't shock anyone, but for some reason people always forget.
Remember Easter and Halloween? There was a ton of candy and decorations marked half off the day after those holidays, too. Same thing goes for Christmas.
Most stores will start discounting their items at 50% off. They will discount the slow moving items even more the longer they sit on the shelves.
Everyone who pays any attention knows this happens with every holiday. A few people take advantage but the masses just buy when everyone else does, in the weeks prior to the holiday.
Your decorations from last year should cover your Christmas this year even if you normally buy a few new things. Don't buy any new decorations before Christmas this year. Instead, here's what you should do.
Make a List of What You Want
There are a ton of great deals available after Christmas. That said, if you buy stuff you don't need or will never use you've just made a bad purchase.
Before Christmas, make a list of the things you want to get once holiday clearance starts. Take a look over the list on Christmas day after things have settled down and decide what you really want to get.
You should be aware, the best items go fast during the after Christmas clearance sales and not everything makes it to the clearance.
You'll need to make sure you're up early and hit the stores with your favorite items as soon as they open. If you're feeling extra ambitious, head to the stores a day or two before Christmas to check out what decorations they still have left to start planning.
If there is something you absolutely must have, you better get it before Christmas. For everything else, number your list in order of which items you want most. Go for the items at the top of the list first before heading for the other items.
How We Purchased Our First Christmas Decorations
The day after our first Christmas where we found a tree in our rental's storage shed, we went out and bought an awesome tree for half off. We also bought some glass bulb ornaments, again at half off, and a few other items.
We didn't get any extra lights though. We had plenty of those and saw no reason to buy new ones.
Have you ever taken advantage of after Christmas or after holiday clearance sales? There is a ton of money to save if you can control yourself. Just buy for next year the day after the celebrations are over.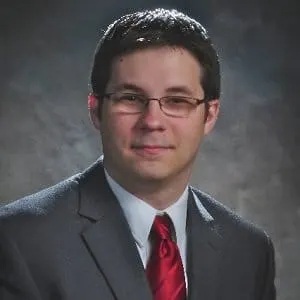 Lance Cothern, CPA holds a CPA license in Indiana. He's a personal finance, debt and credit expert that writes professionally for top-tier publications including U.S. News & World Report, Forbes, Investopedia, Credit Karma, Business Insider and more.
Additionally, his expertise has been featured on Yahoo, MSN, USA Today, Reader's Digest, The Huffington Post, Fast Company, Kiplinger, Reuters, CNBC and more.
Lance is the founder of Money Manifesto. He started writing about money and helping people solve their financial problems in 2012. You can read more about him and find links to his other work and media mentions here.