Have you ever wondered how much a cruise really costs? I'm going to give you a hint.
It is much more than the list price you see when you're looking into booking your first cruise.
Cruises like these
are a great value, but you need to be prepared for all of the costs.
Here is a breakdown of all of the costs we paid on our first-ever five-day cruise. This way, you'll know what is and isn't included in a Carnival cruise.
How Much Is A Cruise?
The most obvious cost of the cruise is the cruise ticket itself, but you can save a significant amount of money by using a service like Cruise Direct.
Since I went on this cruise with my girlfriend (now wife) we bought two tickets.
Each room requires you to pay for the price of two tickets, at a minimum, so if you're planning on having a room to yourself expect to pay 150-200% of the listed price per ticket.
We went for the cheapest class of stateroom which is the interior class. We didn't plan on spending a ton of time in our room so we didn't feel like we needed to pay money for extra space or a window.
Due to the fact that we booked early, there were a few rooms available that were in the interior class but actually had two porthole windows. We definitely took advantage and booked these rooms at no extra cost above the price of a normal interior ticket.
Originally, we paid $279 for each ticket or $558 total. We managed to get $80 refunded to my credit card and $80 in onboard credits due to the Carnival Price Protection program, which saved us $160 dollars.
This resulted in a total cost of $478 charged to my credit card for the cruise tickets themselves. After accounting for the $80 in onboard credit the ticket price of our cruise was $398.
If you're booking a cruise, make sure you're aware of these 11 hidden cruise costs.
Taxes And Port Fees
You don't get away that fast though! You're also responsible for taxes and port fees which must be paid prior to the pay off date. I'm not sure what taxes are included as this cost wasn't itemized.
I do know that each port you stop in charges a port fee. The cruise line passes on to their guests. Taxes and port fees totaled $84.60 each or $169.20 total for the two tickets.
Traveling To And From The Port
We saved some money in this area by traveling with my parents who were going on the cruise as well. We split the cost of gas, tolls and the hotel for the night before the cruise.
I ended up paying $60.00 in gas, $6.60 in road tolls and $62.44 for the hotel after splitting these costs with my parents.
While traveling we stopped for breakfast, lunch and dinner on the way to our hotel. We had some bad service at dinner so the general manager gave us our meal free. The server did a good job, so we still left a tip.
We only stopped for lunch on the way home from the cruise. I spent $46.38 on food on the way to and from the cruise for both my girlfriend (now wife) and I. We spent a total of $175.42 on traveling to and from the cruise.
Arrival At The Departure Port
We arrived at the port and dropped our luggage off with the porter. It is customary to tip the porter $1 per bag so we paid him $2 for our two bags.
In addition to porter tips, my parents had to park their car. Parking at the port cost $15 a day and totaled $90 for the six days we parked the car at the port.
We could have parked off-site and taken a shuttle but my parents have had a bad experience with that in the past. I paid half for the parking making our port arrival costs $47.
Visiting Ports
Even though you've paid the port docking fees there isn't any entertainment included in what you've paid. We went on a history tour and snorkeling trip that included lunch at our first port in the Bahamas.
The excursion cost us $99 each or $198 total for the two of us. We did pay a premium as we organized the trip through Carnival Cruise Line.
The excursion came with guarantees that the ship wouldn't leave without us if something happened on our excursion along with other nuances. We didn't want to run into any problems as first-time cruisers.
In our second and third ports, we just walked around the city. We stopped in all of the various touristy shops near the port. We only bought a straw fan for $6 and a souvenir t-shirt for $17. The T-shirt was a purchase we had planned prior to leaving for our on the cruise.
In total, we spent $221 on in-port activities. Think we're close to being done on cruise spending? Nope, not yet!
Onboard Drinks, Food And Entertainment
My parents helped subsidize our costs in this spending category. They had bought us a first cruise gift package. The package included 4 drink tickets worth $5.75 each and a photo voucher worth $15, along with other gifts.
In addition to the $23 in drink vouchers, we spent an additional $12.08 on drinks. We considered ourselves lucky compared to many of the people on the ship who constantly drank.
Drinks cost about $7 to $11 per drink. Additionally, there is a mandatory 15% gratuity charged on top of the advertised drink prices.
On the first day of the cruise, my girlfriend (now wife) won an $89 off certificate to the spa on the cruise ship.
She had always wanted a massage so she splurged for a hot stone massage that ended up costing $65 after the discount. This is probably similar to what we'd pay locally for a massage so it wasn't a horrible deal.
We ordered room service for breakfast a few times. It is customary to tip the room service waiters, too. We ended up spending $8 on room service tips.
There was a casino onboard the cruise ship! I had always wanted to try playing blackjack but it was $6 a hand. I did decide to play three separate times. The first time I won $6 and the second time I won $16. Sadly, I lost the $30 I brought the third time I played.
Overall I lost $8 playing blackjack for a couple of hours but I had a lot of fun. That isn't too bad for entertainment dollars per hour. It could have been a lot worse though.
In total, we spent $93.08 onboard the ship for drinks, food and entertainment.
Pictures, Gifts And Other Onboard Purchases
Every evening there are professional photographers begging you to let them take your picture. We had the photographers take a few pictures on both the casual and formal nights.
The pictures cost us $16.99 after accounting for the $15 voucher from my parents. Getting our pictures taken on the cruise ship was cheaper than getting a professional photo session back at home.
We bought some duty and tax-free alcohol at a large discount compared to the prices back home. It set us back $49.98 but saved us money as we would have eventually purchased it at home for a much higher cost. We also purchased a t-shirt for a gift that was only $4.88.
We discovered we weren't drinking enough water so we bought a reusable water bottle for $6.50. This allowed us to make sure we had water available to stay hydrated.
In total, we spent $78.35 on miscellaneous onboard purchases. We did end up with a $13.96 onboard credit for some reason so this brought our total down to $64.39 in this category.
Gratuities – Just When You Thought It Was Over There's More
Carnival adds gratuities on your statement on the last night of the cruise. They used to charge $11.50 per person per day. This which totaled $115.00 for us. We did pay this in advance of our cruise. That way we didn't have to worry about it while we were cruising.
Carnival has since raised its gratuity prices to $13.99 to $15.99 per person per day.
You don't have to pay the gratuities if you don't want to, but the crew does rely on them as a large part of their compensation.
If you had any problems with your service or don't feel you should have to pay that much, you can go to guest services. Then, you can request that they reduce the gratuity amount on the last day of your cruise. We had outstanding service so we didn't adjust our gratuity payments at all.
Finally Done
That's it! It isn't a short list at all. So, how much does a cruise cost? We ended up spending $1,283.09. That really isn't that bad for a 5-day cruise. In fact, it is only $256.62 per day or $128.31 per person per day.
Related: Want to Cruise for Free? Here's How to Use Credit Cards for Free Cruises!
When you consider the fact that you get lodging, all the food you care to eat at three decent meals a day, entertainment and the chance to visit foreign countries, the price really isn't that bad at all.
If you want some insider information about how cruising works before you're ready to book your own cruise, check out our 55 secrets and tips for cruisers that everyone should know.
Keep in mind, we could have easily spent double that amount. I'm going to venture some people spent double or triple our total on just their cruise cabin on some fancier ships.
Hopefully, I've enlightened you to some of the other expenses on cruises so you can budget better for your first cruise. You no longer have to wonder how much it costs for a cruise like our five day Carnival cruise.
If you have any questions or comments about the cost or have a cruise experience you'd like to share please leave a comment below! How much are cruises that you go on?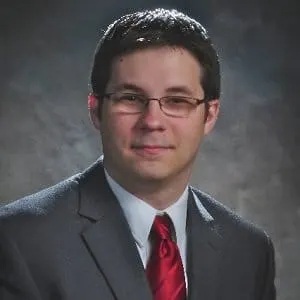 Lance Cothern, CPA holds a CPA license in Indiana. He's a personal finance, debt and credit expert that writes professionally for top-tier publications including U.S. News & World Report, Forbes, Investopedia, Credit Karma, Business Insider and more.
Additionally, his expertise has been featured on Yahoo, MSN, USA Today, Reader's Digest, The Huffington Post, Fast Company, Kiplinger, Reuters, CNBC and more.
Lance is the founder of Money Manifesto. He started writing about money and helping people solve their financial problems in 2012. You can read more about him and find links to his other work and media mentions here.