Looking for Redbox Free Movie Promo Codes? Scroll down to the end of this article for a list of current Redbox coupon codes. These codes may no longer work with the new way Redbox has changed their coupon/promo codes, but it is still worth a shot.
We rarely make it to the movie theater because they're so expensive. Granted, we do go to the $2 theater every once in a while but they don't have a great selection most of the time.
We aren't big fans of the Netflix plans because streaming doesn't offer the selection we want and their DVD plan doesn't offer the convenience of getting the movie we want on the same day.
So how do we get our movie fix? Redbox!
Why We Use Redbox
I have mentioned in the past that Redbox can be more expensive than it seems but we do our best to eliminate the extra expense. We even take it a step further and almost never pay for a Redbox rental or if we do we at least get a discount.
It isn't that Redbox is expensive, since currently they only charge $1.20/night plus tax, but why pay for it if you don't have to? We don't do anything illegal. We just use their system to the best of our ability.
How To Get Free (and Reduced Price) Movies From Redbox
If you play the game right you can almost always get Redbox rentals for free. Let's start with the basic free Redbox movie strategy and then we'll move onto the more complex strategies.
Basic Free Redbox Movie Strategy
The basic strategy is pretty straight forward assuming you can follow a couple simple rules. The first rule is to never have a movie for more than one rental day. This is the only way that you can get a 100% free Redbox movie rental as there are no free multi-day rental coupon codes for Redbox.
The second rule is the last rule and it is just as simple as the first. Always use a promo code. Promo codes (also called coupon codes or rental codes) are pretty easy to come by if you know where to look.
If you sign up for the Redbox e-mail list they'll occasionally send you unique promo codes for a free night rental or at least a few cents off. You can also sign up for their text club and they'll occasionally text you promo codes.
If you want even more free promo codes, sign up for their email list with multiple throw away email addresses that you use for promotions and coupon codes. They'll send a different code to each email address.
Each promo code will work once for you… unless you follow my advanced strategy to get even more free Redbox rentals. OK… I'll share…
My Secret to Multiple Free Redbox Rentals Using the Same Promo Codes
Redbox will only let you use each standard promo code (not email or text codes) once for your debit or credit card. However, if you have more than one credit or debit card, you can use each promo code once per credit or debit card. If you have access to a lot of cards, you have access to a LOT of free movies.
This strategy works really well if you sign up for multiple credit cards for sign up bonuses or you chase rates at banks and get new debit cards on a regular basis.
I very rarely pay for a Redbox movie due to my advanced strategy for free Redbox rentals and I bet you can join me! What are you waiting for? Check out these Redbox promo codes below!
Free Night Redbox Promo Codes – May or May Not Work Depending On Your Location
Sadly, these promo codes do not appear to be working at most locations now. You can get promo codes by signing up for email updates with Redbox. However, you can save even more money by checking out this list of over 123 ways to save money.
Free Redbox Rental Promo Code: DVDONME
Free Redbox Promo Code: DVDNIGHT
Free Rental Promo Code: REDBOX
Redbox Code: BREAKROOM
Promo Code for Redbox: WALGREENS (only at walgreens locations)
Free Night Promo Code: RENTONME
DVDATWAG – Walgreens Only
DVDATWEG – Wegmans Only
DRIVEIN – Sonic Only
RDBOXHEB – HEB Only
Do you frequent Redbox? Do you use Promo Codes? Do you use my advanced Promo Codes strategy?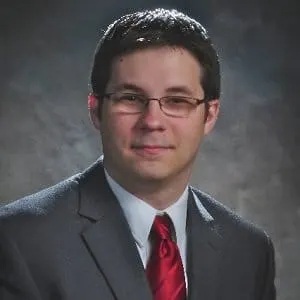 Lance Cothern, CPA holds a CPA license in Indiana. He's a personal finance, debt and credit expert that writes professionally for top-tier publications including U.S. News & World Report, Forbes, Investopedia, Credit Karma, Business Insider and more.
Additionally, his expertise has been featured on Yahoo, MSN, USA Today, Reader's Digest, The Huffington Post, Fast Company, Kiplinger, Reuters, CNBC and more.
Lance is the founder of Money Manifesto. He started writing about money and helping people solve their financial problems in 2012. You can read more about him and find links to his other work and media mentions here.