I know many people don't have rental properties, but the lesson in today's post can be applied to everyone that has insurance of any type, even basic insurances like car, renter's or homeowner's insurance.
We knew we were going to become landlords and turn our old home into a rental property when we signed our death pledge for our new home. We did a lot of research before we made the decision and thought we understood most of the changes that would be involved when we converted our townhouse that we bought on a whim to our first rental property.
However, just recently we learned about something we hadn't found in our research and it had to do with our flood insurance. When we were doing research we asked our insurance company if we had to make any changes to our flood policy now that our townhome would now be a rental property and they said we didn't. They were right, but they didn't advise me of the changes that would occur once the property was no longer our primary residence.
Your Flood Policy Changes When The Home Isn't Your Primary Residence
If you have a flood insurance policy, there is a 99% chance this applies to you. From what I've been told, the National Flood Insurance Program (NFIP) is the only flood insurer in the United States and is actually backed by FEMA and the federal government.
When I called to renew my flood policy I asked my agent a few questions about policy limits now that we were insuring a rental property rather than our primary residence. I was trying to drop contents coverage, since I no longer had any personal property stored there. They informed me that I couldn't drop the coverage and then I asked if I could at least change the personal property from replacement cost to actual cash value to save some money.
That's when the insurance agent did some digging and informed me that my whole entire policy was now based on actual cash value rather than replacement cost because it was no longer my primary residence. This made a huge difference to me and I asked why no one told me this before. My agent explained that the type of policy doesn't change, but some of the wording in the policy says this would happen.
Darn it! I Didn't Read My Flood Policy Recently!
I firmly believe in reading everything you sign, especially important documents like insurance, loans and contracts. If I did read my flood policy when I initially bought it two years ago (which I'm pretty sure I did), I certainly didn't remember this particular clause. Sure enough, though, it was there.
So what's the big deal? Now that we have an actual cash value policy, the flood insurance won't pay me the cost it would take to rebuild my townhouse if it were completely destroyed in a flood. Instead, they'll look at the value of the components of my house based on how old they are and how worn out they are. Basically, if I had a 20 year shingle roof and it was 10 years old, they'd likely only pay for 50% of the cost of the roof.
I had bought my policy based on replacement cost and made sure I had limits that would cover rebuilding my home. Instead, now I'll only get actual cash value so I had to adjust my insurance limits down accordingly so I wouldn't be over insured and throw money away for no reason.
Lesson Learned – Read and Review Your Insurance Policies
I was listening to the Stacking Benjamins podcast and in this episode, they briefly talk about doing a yearly insurance policy review to ensure that you're covered for what you think you are. If I had done this, I would have known about the change when the house went from our primary residence to a rental property. If I had known that I could have saved a bit of money by proactively changing my policy in advance.
Instead, I lost a bit of money by being over insured. Read your insurance policies to make sure you know what you're paying for and it is what you think it is. When I read my car insurance policy, I learned I wouldn't be covered if my car was destroyed in an act of war or if it was incapacitated by a nuclear weapon. You learn something new every day!
Do you read your insurance policies? What is the weirdest thing you've ever seen in one? Were you surprised by the amount of exclusions that you weren't aware of?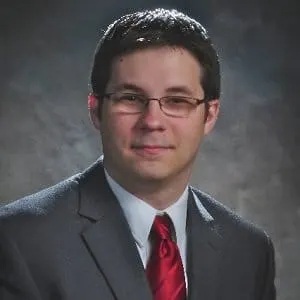 Lance Cothern, CPA holds a CPA license in Indiana. He's a personal finance, debt and credit expert that writes professionally for top-tier publications including U.S. News & World Report, Forbes, Investopedia, Credit Karma, Business Insider and more.
Additionally, his expertise has been featured on Yahoo, MSN, USA Today, Reader's Digest, The Huffington Post, Fast Company, Kiplinger, Reuters, CNBC and more.
Lance is the founder of Money Manifesto. He started writing about money and helping people solve their financial problems in 2012. You can read more about him and find links to his other work and media mentions here.