When people are considering making a major purchase, they usually look at it in terms of payments rather than total cost.
Usually, I prefer to look at the total cost to see how much money I'm really spending.
However, there is another way to look at your income and expenses besides using payments, total costs or monthly numbers.
This new way of looking at your income and expenses can be useful in some situations, like for controlling spending.
That said, the largest value to me of using this new method is comparing your spending to your values.
Break Your Income And Expenses Down To Dollars Per Day
Breaking down your income and expenses to dollars per day is a relatively simple exercise if you already have a budget.
Take your monthly income or expenses and divide by 30 days for a month or divide by 14 for a biweekly budget. Yes, I know, not all months have 30 days but one or two days doesn't make that big of a difference.
Once you've calculated how much your different budget items are per day, take a look at your list. Does anything look surprising?
Let's go through a theoretical example of a couple without kids. I completely made all of these amounts up so I don't want to hear any complaining about how inaccurate they are.
Income – $5,000/month – $166.67/day
Rent/Mortgage – $1200/month – $40.00/day
Car Payment 1 – $450/month – $15.00/day
Car Payment 2 – $300/month – $10.00/day
Car Insurance – $200/month – $6.67/day
Food – $600/month – $20.00/day
Gas – $250/month – $8.33/day
Cable/Internet – $150/month – $5.00/day
Cell Phones – $150/month – $5.00/day
Electric – $100/month – $3.33/day
Water/Sewer – $60/month – $2.00/day
Other Random Expenses – $150/month – $5.00/day
Fun Money – $200/month – $6.67/day
Based on this theoretical example here are some key takeaways I'd see.
I bet this couple didn't realize that every day they pay two twenty dollar bills just to live in the house they're living in. It is cheaper than a hotel and probably a lot nicer.
This couple spends $40.00 a day on their two cars which is just as much as they spend on their rent/mortgage. After all, cars are more than just the monthly payment. You have to include gas, insurance, maintenance and other costs, too.
Are your cars worth as much to you as your house is?
This couple might want some more spending money.
If so, they could almost double their fun money if they canceled their cell phones or their cable/internet/home phone package. Alternatively, this theoretical couple could cut down on their food spending by not eating out as often.
Are their cell phones really worth as much to them as their home cable and internet? Do they need both? They could easily get cheaper cell phone service using Republic Wireless. Our phone bill is just $20 per month per line.
Next time they upgrade their phones, they could choose a cheaper phone, too. If they don't want a cheaper phone, they can make sure they find the best price by searching for the best place to buy a phone before they make the purchase.
How awesome would it be if the couple wasn't spending $25.00 a day on car payments? It is possible. They just have to keep their cars after they are paid off and save up and pay cash for their next cars.
The List Of Ideas Could Go On For Quite A While
The big takeaway is that when numbers are larger, sometimes we lose perspective on how much things cost relative to each other. When it is broken down into smaller pieces sometimes it is easier to see the big picture.
If you want more reasonable numbers that are closer your budget I have a novel idea… do this exercise for your budget. You may be surprised at what you see.
Have you done this exercise before? Are you doing it now? Either way, were you surprised at any of your per day numbers? While I don't expect anyone to list them below, general comments would provide some great insights.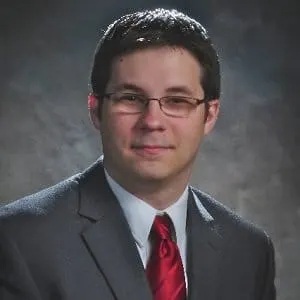 Lance Cothern, CPA holds a CPA license in Indiana. He's a personal finance, debt and credit expert that writes professionally for top-tier publications including U.S. News & World Report, Forbes, Investopedia, Credit Karma, Business Insider and more.
Additionally, his expertise has been featured on Yahoo, MSN, USA Today, Reader's Digest, The Huffington Post, Fast Company, Kiplinger, Reuters, CNBC and more.
Lance is the founder of Money Manifesto. He started writing about money and helping people solve their financial problems in 2012. You can read more about him and find links to his other work and media mentions here.