Discover has made a bold but necessary move to position itself in the rewards credit card market.
Discover decided to stop offering all of the credit cards they offered in 2012 and have switched to a single new card that easily beats every old credit card they offered. So what is this new Discover credit card and what makes it so awesome?
The Discover it™ Credit Card
Discover came out with a new credit card in 2013 called Discover it™. The Discover it™ credit card is vastly superior to any of Discover's old credit card offers and I think it is about time they got into the rewards credit card game with a legitimate competitor.
What Makes the Discover it™ Credit Card Awesome?
The Discover it™ card has a lot of neat features. The most important feature of any rewards credit card is the rewards program. The Discover it™ credit card pays 5% in rotating quarterly categories. The categories for January through March 2013 are Restaurants and Movies.
The Discover it™ credit card pays 1% cash back on all other purchases. This is an improvement on Discover's old credit cards that didn't even offer 1% on all other purchase.
These first two rewards percentages alone put it on the same level as the Chase Freedom card but Discover has gone above and beyond to provide even more awesome features!
Other Interesting Discover it™ Credit Card Features
First, there is no annual fee for this credit card. Many cards that offer features similar to the Discover it™ credit card do have annual fees so this is a big win.
Discover is offering 100% U.S. based customer service available anytime. This is an amazing feature to me because I have called some customer service call centers and had people from overseas that can't even begin to understand my problem let alone help solve it. I'm really glad they added this feature.
The Discover it™ card charges no foreign transaction fees. This is a sweet deal if you ever leave the country and want to use your credit card. Most other cards charge 3% for this service.
Discover automatically waives you first late fee and paying late won't increase your APR. Don't count on these features. Keep up with your credit card payments and never carry a balance.
Speaking of credit card late fees… The Discover it™ credit card allows you to make payments until midnight ET on the day your payment is due either on the phone or online. Most other banks cut you off much earlier in the day.
You can even choose your payment date! Of course, you can't change it to avoid making payments but you can line it up to fall at a certain day in the month that works best for you.
The Discover it™ credit card does not have an over limit fee. Again, don't ever go over your limit and don't carry a balance.
Finally, if you decide to sign up for the Discover it™ credit card they'll send your card fast with expedited delivery!
Oh yeah… they also have these fairly standard features that you can read more about on the Discover website…
Purchase Protection
Price Protection
Extended Product Warranties
Return Guarantee
Earn Extra Rewards Shopping Through Their Online Mall – ShopDiscover
Two Different Versions of the Discover it™ Credit Card
There are two different versions of the Discover it™ credit card but they only differ in their promotional introductory rates.
The plain Discover it™ credit card offers 0% interest for 14 months on purchases and balance transfers. If you are NOT planning to transfer a balance this is the better card to sign up for.
The other option, the Discover it™ – 18 Month Balance Transfer credit card, has an 18 month 0% promotional introductory rate on balance transfers and 6 month 0% promotional introductory rate for purchases.
If you're going to use this card as a balance transfer card I suggest you use this option.
The only thing that would make this credit card significantly better would be a sign up bonus. However, I still think this card is really competitive with the other rewards cards out there due to the other features it offers instead of the sign up bonus.
I work very hard to provide value to my readers and I want to let you know that if you sign up for the Discover it™ or Discover it™ – 18 Month Balance Transfer on Money Manifesto I do receive an affiliate payment. If you came out of your way to apply through my blog I greatly appreciate it!
The Usual Disclaimer of Who Shouldn't Apply For a Credit Card
Credit cards can be great tools and make you a ton of money, if, and only if you play the game correctly. I ALWAYS pay my credit card off in full every month and you should too. If you can't do this I would suggest against getting credit cards.
If you have a problem with debt and/or credit cards I would suggest you not sign up for new cards. The cash back benefits do not outweigh the interest charges you will pay.
Credit card interest rates are normally higher than most other loans and the interest can add up fast. Don't say I didn't warn you…
What do you think about the Discover it™ credit card? Is it a contender to be in your wallet?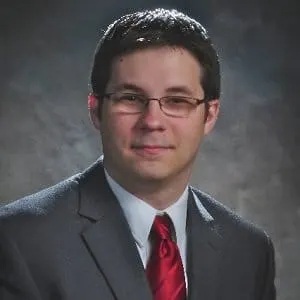 Lance Cothern, CPA holds a CPA license in Indiana. He's a personal finance, debt and credit expert that writes professionally for top-tier publications including U.S. News & World Report, Forbes, Investopedia, Credit Karma, Business Insider and more.
Additionally, his expertise has been featured on Yahoo, MSN, USA Today, Reader's Digest, The Huffington Post, Fast Company, Kiplinger, Reuters, CNBC and more.
Lance is the founder of Money Manifesto. He started writing about money and helping people solve their financial problems in 2012. You can read more about him and find links to his other work and media mentions here.