Finding the best place to buy tires can be tricky. Sometimes you need them immediately due to damage. Other times, they simply wear out and need to be replaced.
If you have some time to compare prices, finding the best place to get tires and the best tire deals isn't too hard.
Simply research our list of the cheapest place to buy tires and find the best deal for you.
However, if you need them immediately, I'd stick to one of our top picks for the best deals on tires near me.
The Easiest Place Isn't The Best Place To Buy Tires
When most people need service completed for their car, they consider heading back to the dealership they bought their car from. While most major car dealerships will likely sell you tires, you can get the best deals on tires elsewhere.
Instead, consider the following best places to find the best tire deals.
Best Places To Get Tires
Thankfully, plenty of stores sell tires, but they almost all claim they have the best deals on tires. Naturally, that can't be true.
Figuring out where to buy tires is the hard part. I decided to investigate to find out who really has the best deal on tires. I quickly figured out there are tons of places that sell them.
Unfortunately, I figured out the best deal on tires depends on the specific brand and size of tire you need.
You can buy tires online, at warehouse clubs, mechanic shops and at tire stores.
Here's our list of major retailers you should consider. Below we cover the details about each store and what you need to know.
Warehouse Clubs
Online Tire Sellers

TireBuyer.com
TireRack.com
Amazon.com

Physical Stores (Best Tire Deals Near Me)

Local Tire Shops
Discount Tire
National Tire & Battery (NTB)
Les Schwab Tire Centers
Belle Tire
Tire Barn Warehouse
Big O Tires
Fountain Tire

Tire Brand Service Centers

Goodyear Auto Service Centers
Firestone Complete Auto Care
Related: Looking for a new cell phone? Find out why the best place to buy your smart phone isn't where you'd think.
Finding The Best Place To Buy Tires – Warehouse Clubs
If you're short on time, I usually find the big warehouse clubs have the best deals on tires. I'm personally a member of Sam's Club, so that's where I go.
However, I found both Costco and BJ's sometimes have the best tire deals, too.
Sam's Club
Sam's Club offers some pretty great prices. Additionally, they're usually running some decent rebate sales either now or in the near future.
These rebates are usually at least $80 if you buy a set of four tires. They can be even higher during certain times of the year.
Your local Sam's Club does usually keep some tires in stock to choose from if you're in a pinch. You can also order from their large online inventory and have them delivered to your local club, normally in just three to five days.
In addition to paying for tires, you have to pay a $15 tire installation fee per tire. The fee is higher for duallies and motorhomes. This fee also includes:
24 hour emergency roadside assistance for three years from the date of purchase
Road hazard protection
Lifetime tire balance and rotation
Flat repair
Waste tire disposal
You do have to remain an active member of Sam's Club to continue getting these benefits.
Costco
While I'm not personally a Costco member, I have plenty of friends and family that are. They swear by getting their tires at Costco and it's easy to see why.
Costco doesn't advertise all of their prices on their website unless you're a member, but from what I've heard their prices are pretty awesome.
You can order online and get them shipped to your local Costco. You can schedule a tire installation appointment, but there is a $15 per tire installation fee. Some vehicles or tires may have higher installation fees.
Like with Sam's Club, the tire installation fee comes with benefits including:
Rotation, balancing, inflation checks and flat repair for the life of the tire
Mileage, road hazard and manufacturer's defects warranties
Nitrogen tire inflation and new rubber tire stems.
BJ's
BJ's warehouse club also offers tires to their members. Unfortunately, their process is a bit more cumbersome. While you can look up prices online, you can't order online.
Instead, you can call your club to see if they have the tires you want in stock. If so, you can head to the store to make the purchase. If not, you'll need to print the page with the tires you want and take it to BJ's to order.
Thankfully, you can book installation appointments online to help you save time.
Once your tires arrive, you do have to pay a $15 installation fee per tire. It includes:
Maintenance for the life of the tire

Tire rotating
Wheel rebalancing
Flat repairs
Inflation Check

Full road hazard warranty
Best Places To Buy Tires Online
Believe it or not, you can buy tires online and have them shipped to your home or directly to an installer. Sometimes, these online retailers offer the best tire deals.
When I had my motorcycle, it was cheaper to buy my motorcycle tires online and have a local shop install them. Here are some of the best places to buy tires online.
Keep in mind, you need to line up someone to install your tires when buying tires online. Not every shop will install tires that weren't purchased from them or they may charge higher installation fees to do so.
TireBuyer.com
TireBuyer.com makes buying tires online easy. You can search by tire size, year make and model of your car or by brand.
They have over 4 million tires in stock and offer fast and free delivery to a local installer. In fact, they usually arrive on the same day or the next day in most cases.
That said, they do charge a shipping fee if your order is sent someplace other than to their approved installers.
What's great about TireBuyer.com is they have a network of over 9,000 installers so you don't have to find an installer yourself. The installation rates shown on the website are guaranteed, too.
TireBuyer offers easy returns for 45 days that includes free return shipping for tires sent to an installer. If your order is sent elsewhere, there is a small return fee per tire that is deducted from your refund.
You can even return tires that have been used as long as they weren't used off-road, they don't have uneven wear or a difference up to 2/32″ between the grooves, they haven't been altered and weren't misused.
However, winter tires and racing tires can only be returned if unused.
TireRack.com
TireRack.com offers an amazing selection, free fast shipping directly to your installer on orders of $50 or more and a network of over 7,500 independent installers.
They've been in business for over 40 years. They even have a test track to put tires to the test so you know how they perform.
What makes TireRack unique is the ability to get a pick-up discount for picking up your order at one of their 9 US distribution centers located in:
South Bend, Indiana
Denver, Colorado
Windsor, Connecticut
New Castle, Deleware
Doraville, Georgia
Midway, Georgia
Shreveport, Louisiana
Roseville, Minnesota
McCarran, Nevada
TireRack.com also provides a wealth of information to help you decide when you need new tires and how to find the best tires for you.
Amazon.com
You probably wouldn't think of Amazon as one of the best places to buy tires online, but they do offer them. Check out what they have available here. You might find a great price you can't pass up.
They offer to send the tires directly to an installer's service center. Some of their installers will even install your tires for you while you're at home or at work.
Amazon doesn't just sell passenger car tires. They also sell tires for the following types of vehicles:
ATVs
UTVs
Light trucks
SUVs
Trailers
Heavy duty & commercial trucks
Motor homes & RVs
Motorcycles
Scooters
Make sure you investigate the brand you're buying, though. Amazon offers a ton of options and even offers Prime speed shipping on many of their offers.
Physical Stores With The Best Tire Deals Near Me
You're going to be limited to finding the best tire deals near you if you need tires now.
If you don't want to become a member of a warehouse club or don't have one nearby, you should check out the below physical stores with the best deals on tires.
Local Tire Shops
I'm all for shopping local, especially when you can get great service at a reasonable price. It seems like each town has its own independent stores that both sell and install tires.
These stores can usually order most of the tires you're considering, so be sure to check with these stores to see if they can match prices you find elsewhere.
If so, you can support a local business and get the best deal on tires at the same time.
Discount Tire
Discount Tire is a huge chain with over 1,000 stores across the country. You can order online and arrange to have the tires installed from the comfort of your home.
Your online order may be available at your local Discount Tire the same day or in a few days if they're a special order.
Prices on the website include installation fees, but you'll have to pay extra if you want certificates that cover damage regardless or road hazards or wear down to legal tread depth.
Their website is super user-friendly and allows you to set up an appointment at one of their stores for any of the following other activities:
New tires consultation
Tire rotation and balance
Flat repair
Tire balancing
Winter tire change
Tire inspection
Tire pressure monitoring system (TPMS) service
If you aren't satisfied with your purchases, you can return it and Discount Tire will make it right. Returns are handled on a case by case basis.
National Tire & Battery (NTB)
National Tire & Battery service centers offer a wide range of tires to choose from. They offer over 700 locations in 26 states. They even have a sister brand, Tire Kingdom, in Florida.
The prices you see on their website do not include installation fees. Expect to pay roughly $15 per tire without a TPMS repair kit or $23 per tire with a repair kit.
You also have to pay extra if you want a road hazard warranty, lifetime balancing or an alignment warranty.
Les Schwab Tire Center
Les Schwab offers locations to buy tires in person mostly in the Western United States. In total, they offer hundreds of locations.
You can pick out your tires and schedule installation online from the comfort of your home. You can even see installed price estimates for your order so there are no surprises.
What makes Les Schwab awesome are the free services they include with every tire purchase. These include:
Tire disposal
Pre-trip safety check
Tire rotation every 5,000 miles
Tire rebalancing
Flat tire repair
Tire replacement
Tire air pressure checks
That said, they do charge:
$14 Wheel spin balance per tire
$6 Valve stem / TPMS rebuild service per tire
Federal state and local taxes and fees
Belle Tire
Belle Tire has well over 100 stores in Indiana, Michigan and Ohio. You can view a total price estimate by picking tires on their website. You can also schedule an appointment to get them installed.
Belle Tire charges a $23.75 per tire installation fee which includes:
Tire mounting and disposal
Lifetime tire rotations and spin balancing
Pro-rated road hazard warranty for 36 months
Lifetime alignment checks
Rubber valve stems, hand torque and wheel weights
Lifetime flat repairs
Additionally, you can purchase a protection plan that varies in cost depending on the price of your order.
This covers the repair or replacement of covered tires if it fails due to workmanship, materials or a non-repairable road hazard until the tire has 3/32 of tread depth remaining or three years from the date of purchase, whichever comes first.
Tire Barn Warehouse
Tire Barn Warehouse installs over 3 million tires per year and offers all major brands. They operate 30 stores in Illinois, Indiana and Tennessee.
However, they're part of a larger company, Monro, Inc., that operates over 1,200 stores nationwide. Other brands include:
Monro
Mr. Tire
Tread Quaters
Ken Towery's
Tire Choice
AutoTire
Tire Warehouse
Tires Now
CarX
When you buy your tires, you'll be presented with a ton of potential fees or upgrades to consider. These include the following and may vary by location:
Standard tire installation ($19.99 per tire)
Premium tire installation ($29.99 per tire)
TPMS Stem/Kit if required ($12.99 per tire)
Tire disposal fees ($3.65 per tire)
Wheel alignment fees ($104.99 per set of 4 tires)
Road hazard coverage ($12.99 per tire)
You do get a 30 day price protection guarantee and 30 days or 500 miles to test your purchase. You can return or exchange them with no questions asked within this time frame.
Big O Tires
Big O Tires locations are independently owned and operated, helping you support your local community. Altogether, there are about 450 stores mainly in the western and midwestern United States.
Unfortunately, you'll usually have to call your local store to get a price quote. This is inconvenient but may result in finding a better deal than you could find elsewhere.
That said, Big O Tires says they won't be undersold. If you find a lower price elsewhere, let them know. They'll contact you within one business day with their offer to match or beat the price.
Fountain Tire
Looking for tires in Canada? Fountain Tire offers over 160 stores across most of Canada.
Expect to pay a tire levy, shop supplies, wheel balance, nitrogen, TPMS reset and new valve stem fees.
Thankfully, you do get a 30-day satisfaction guarantee, free rotations, and free road hazard protection on most purchases.
Tire Brand Service Centers Near Me
Some brands have their own service centers where you can buy tires manufactured within that brand. Unfortunately, this limits your selection in most cases.
I generally recommend avoiding these locations unless you're loyal to a certain tire brand. However, it is possible a tire brand service center may offer the best tire deals on that brand's tires.
Goodyear Auto Service Centers
Goodyear Auto Service Centers offer tire installation and other auto services at their locations across the United States.
They charge for both tires and a separate installation fee, so make sure you're comparing the full cost of installed tires when price shopping.
You can view the total price estimate without taxes and fees by adding tires to your cart.
Unfortunately, Goodyear only sells Goodyear brand family tires. These include Goodyear, Dunlop and Kelly tires. If you want tires from another brand, you'll have to shop elsewhere.
Firestone Complete Auto Care
Firestone Complete Auto Care service centers offer tire installation as one of many services. Like Goodyear, it appears Firestone only sells tires within their family of brands.
Unfortunately, they nickel and dime you when it comes to installation fees. Expect to pay for TMPS valve service kits, TPMS valve service labor, and computerized wheel balancing.
That said, they often include free services such as tire mounting, lifetime tire rotation and alignment checks.
Finding The Cheapest Place To Buy Tires
When you're looking for the cheapest place to buy tires, make sure you're comparing similar quotes.
Always ask for an out the door price quote that includes all applicable taxes and fees. While one website or store may include installation fees in their prices, others may not.
Don't forget to compare the benefits, too. Some prices include road hazard warranties and free services like free tire rotation for the life of the tire. If you actually use these services, they can save you some serious money.
Ultimately, finding the best place to buy tires comes down to price, convenience and benefits. Only you can decide which location is best for you.
However, you now have a good list to start investigating where to buy tires. Using the list, you can find the best place to buy tires near you or online.
What questions do you have about how to find the best tire seller for you? Let me know and I'll add it to this article.
Related: The Best Places To Finance Furniture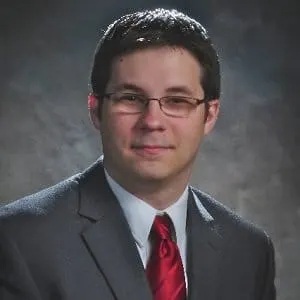 Lance Cothern, CPA holds a CPA license in Indiana. He's a personal finance, debt and credit expert that writes professionally for top-tier publications including U.S. News & World Report, Forbes, Investopedia, Credit Karma, Business Insider and more.
Additionally, his expertise has been featured on Yahoo, MSN, USA Today, Reader's Digest, The Huffington Post, Fast Company, Kiplinger, Reuters, CNBC and more.
Lance is the founder of Money Manifesto. He started writing about money and helping people solve their financial problems in 2012. You can read more about him and find links to his other work and media mentions here.