If you're not already done with your Christmas shopping, I don't blame you.
Personally, I usually end up doing almost all of my Christmas shopping in December.
However, December is a very expensive month for my family and probably is for yours, too.
So, rather than buy fancy, expensive gifts that have no real meaning, I try to buy inexpensive gifts that will get used or fit a person extremely well.
If you're looking for some inexpensive but thoughtful gifts for your friends and family, check out these ideas.
1. An Amazon Gift Card
While you're probably thinking an Amazon gift card is the least personal item you could buy someone, you couldn't be more wrong. It's all about how you give the gift card.
When I get someone a gift card, I like to think of potential ways they could use the card, but allow them to choose what they ultimately want.
If you know your friend or family member is trying to get their finances on track, you can gift the gift card along with a list of the top five personal finance books you recommend.
For instance, you could recommend Dave Ramsey's Total Money Makeover, Deacon Hayes' You Can Retire Early! or your other favorite book.
Don't want to go with an Amazon gift card? Here are some other great options.
2. A Personalized Sign
Unique signs are super popular right now, so what better gift than a super unique sign for your favorite family.
One example is this great sign for an established family, listing the family name as well as the important dates in that family's history such as birth dates of family members and the day the couple got married.
3. Apples To Apples
Apples to Apples is a great game to play with family or friends and can be the perfect gift, too. This game, for ages 12 and up, allows you to really get to know your friends and family. It can be played super seriously or very lightheartedly. It's up to you!
4. A Handmade Gift
Handmade gifts can be awesome if you put a lot of time and effort into matching the gift with the recipient.
If you're a skilled woodworker or like creating unique art, putting your talents to use to match a friend or family member's style could be a gift to remember.
That said, you don't want to make something for a friend or family member just because you enjoy making it. Customize the gift so it fits your friend or family member's preferences.
5. Give The Gift Of A Splurge Experience
So many people are on tight budgets these days. If you have a friend or family member that doesn't treat themselves as often as they'd like to, you can give them that gift.
Do you know your sister loves pedicures but only heads to the nail salon once a year? Get a gift card to her favorite nail salon. Do your parents love to go out to Outback Steakhouse but avoid eating out because it's cheaper to eat at home? Get them an Outback Steakhouse gift card.
The key to pulling off this gift is making the gift card very thoughtful. Don't just buy a Walmart or Target gift card so they can go get a present for themselves.
Get the person a gift card for an experience they can treat themselves to that they normally wouldn't otherwise partake in.
Gift giving should be about getting your friends and family useful or thoughtful gifts rather than a way to show how much money you can thoughtlessly spend on them.
Try some of these relatively inexpensive gifts above or share your favorite inexpensive gift in the comments below.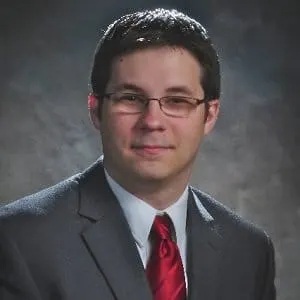 Lance Cothern, CPA holds a CPA license in Indiana. He's a personal finance, debt and credit expert that writes professionally for top-tier publications including U.S. News & World Report, Forbes, Investopedia, Credit Karma, Business Insider and more.
Additionally, his expertise has been featured on Yahoo, MSN, USA Today, Reader's Digest, The Huffington Post, Fast Company, Kiplinger, Reuters, CNBC and more.
Lance is the founder of Money Manifesto. He started writing about money and helping people solve their financial problems in 2012. You can read more about him and find links to his other work and media mentions here.